Muslims, Sikhs Object To Headscarf Ban At California Go-Kart Parks
Send a link to a friend Share
[April 30, 2014] By Laila Kearney
SAN FRANCISCO (Reuters) — Three Muslim families have filed complaints against an amusement park chain in California that they say barred them from riding go-karts wearing headscarves, family advocates said Tuesday.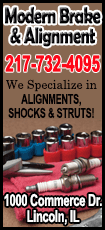 The families claim that Boomers! Parks in two locations in the state violated their civil rights with an unfair safety policy that bans all headgear on the rides, said Sammar Miqbel, a spokeswoman for the Council on American-Islamic Relations, which filed the complaints on behalf of the families.

The United Sikh's organisation said it was preparing to file a similar complaint on behalf of a Sikh family.

CAIR's Miqbel said the families visiting Boomers' in the San Francisco suburb of Livermore and the Los Angeles suburb of Irvine had been allowed to wait in line for go karts, but were barred when they reached the front of the queque.

"We share their safety concerns," Miqbel said. "We just ask that Boomers approach this (in a way) that won't exclude an entire group of people."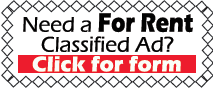 The parks ban all headwear on go-karts rides because it could get caught and injure a rider, said Michele Wischmeyer, a spokeswoman for Palace Entertainment Holdings, which owns Boomers. Scarves and baseball caps alike are not allowed, she said.

"It's not a matter of discrimination, race or religion," Wischmeyer said. "It's a matter of safety."

The company recently looked into revising its safety policy but decided against making exceptions for religious headdresses because it would pose too much of a safety risk, she said.
CAIR filed two complaints with the state Department of Fair Employment and Housing on Monday, while a third was filed last month, she said. It is also preparing to file another complaint.

Filing complaints with the state agency is a necessary step before filing a lawsuit, Zahra Billoo, another CAIR spokeswoman, said. Billoo did not say whether the families planned to sue.

Boomers, which has parks in 11 California cities, in addition to locations in New York and Florida, features carousel rides, miniature golf and laser tag.

(Editing by Sharon Bernstein and Simon Cameron-Moore)
[© 2014 Thomson Reuters. All rights reserved.]
Copyright 2014 Reuters. All rights reserved. This material may not be published, broadcast, rewritten or redistributed.