Iraq's western province of Anbar is torn by fighting as Sunni Muslim militants battle the Iraqi military. Its economy is struggling and Maliki faces criticism that he is aggravating sectarian splits and trying to consolidate power.

Polls opened at 7 a.m. (0400 GMT), with a vehicle curfew in Baghdad. Voters are choosing from among 9,012 candidates and the parliamentary election will effectively serve as a referendum on Maliki, a Shi'ite Muslim who has governed for eight years.

The elections went off in central Iraq and the south with few hitches by mid-day, while turnout was low in Sunni regions, where residents are often afraid of the security forces and al Qaeda inspired militants.

The disparities were a reminder of the deep frictions now between the country's Shi'ite majority and Sunnis.

Baghdad was quiet through late morning. The roads were dotted with military checkpoints and people walked on foot to the polling stations.

Humvees flanked the voting centers. Razor wire sealed off the area as people passed multiple checkpoints to go inside to vote. Several dozen army and police swarmed the street. The seeming calm was a contrast to the 2010 elections, when the capital was ripped by explosions, many of them sound bombs.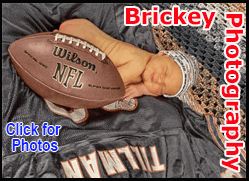 SECURITY THREATS

Maliki was among the first to vote in Baghdad at a hotel next to the fortified Green Zone where the government is based. He urged people to follow suit despite security threats.

"I call upon the Iraqi people to head in large numbers to the ballot boxes to send a message of deterrence and a slap to the face of terrorism," Maliki told reporters.

Political analysts say no party is likely to win a majority in the 328-seat parliament. Forming a government may be hard even if Maliki's State of Law alliance wins the most seats as expected, although he was confident of another victory.

"Definitely our expectations are high," he said. "Our victory is confirmed but we are still talking about how big this victory will be," Maliki said. Polls close at 6 p.m.

Maliki faces challenges from Shi'ite and Sunni rivals and has portrayed himself as his majority Shi'ite community's defender against the Sunni, al Qaeda-inspired Islamic State of Iraq and the Levant (ISIL).

He and his Shi'ite opponents both sought to present themselves as best suited for tackling the current fight for Anbar's two main cities of Ramadi and Fallujah.

Iraq's Sunni political leaders paint Maliki as an authoritarian ruler who wants to destroy their community. His main Sunni rival, parliamentary speaker Osama al-Nujaifi, vowed after voting he would never back a third term for Maliki.

"We have set red lines. We will not ally with the current prime minister in any case," Nujaifi told reporters. The parliament speaker had recently said Sunnis suffered from "terrorism and militias" under Maliki.

The mood among voters underscored division over who should guide the country in this uncertain and turbulent period. Many voters in Baghdad's prosperous and mainly Shi'ite Karrada district expressed high hopes for Maliki.

"Maliki can defeat terrorism because ... he has the great asset of the people's support. He has the experience and knowledge," said Mahmoud Sadiq al Rubaie, a laborer.

In other places, such as the Shi'ite slum Sadr City, more people spoke with disdain about the incumbent. "We voted according to our sect and this sectarianism will ruin Iraq," said Abu Sajjad, a taxi driver. "If Maliki will be reelected, Iraq will be destroyed and things will get worse."
TENSE SUNNI REGIONS

In Sunni parts of the country turnout seemed low in the early part of the day, as the population in Salahuddin province, north of Baghdad, and Diyala to the east of the capital experienced violent incidents. ISIL, whose activities stretch from Iraq to Syria, has threatened to kill anyone who votes and is intent in exercising control over the Sunnis.

Twelve people were killed in Sunni parts of the country in election-related violence.

The most troubled province for elections remains Anbar. Iraqi forces are locked in a four-month fight for the cities of Ramadi and Fallujah. Troops surround Fallujah and are waging street battles in Ramadi.

In Ramadi, people only started venturing to the polls late in the morning. Snipers were perched on the rooftops of schools used as voting centers. Army and police patrolled the streets.

The war in Anbar has displaced an estimated 420,000 people. The Iraqi electoral commission acknowledges it can only hold the election in 70 percent of Anbar, not counting Fallujah.

Sunnis displaced from their homes but still living in Ramadi had to walk across the conflict-ravaged town to polling centers designated for them, according to a Reuters correspondent.

Already, a prominent senior Sunni cleric Sheikh Abdul Malik al-Saadi, originally from Anbar, called for people not to vote after what he said was evidence of "violations, forgery, and intimidating voters" in favor of "one party" on Monday when soldiers cast their ballots.
Among Kurds in the semi-autonomous north, voters saw the election as a chance to send a message to Baghdad that they will defend their rights. The two sides are locked in a dispute over who has the right to export Kurdish oil and what should be the Kurdish share of the national budget.

(Additional reporting by Isra' al-Rube'ii, Raheem Salman, Isabel Cole in Sulaimaniyah, Ghazwan Hassan in Tikrit, Ali al-Mashadani in Ramadi, Mustafa Mahmoud in Kirkuk, and Ali Sultan in Baquba; editing by Cynthia Osterman and Paul Tait)
[© 2014 Thomson Reuters. All rights reserved.]
Copyright 2014 Reuters. All rights reserved. This material may not be published, broadcast, rewritten or redistributed.