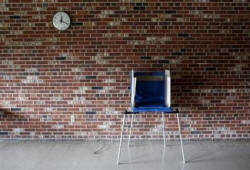 Federal Judge Strikes Down Wisconsin Voter ID Law
Send a link to a friend Share
[April 30, 2014] By Brendan O'Brien
MILWAUKEE (Reuters) — Wisconsin's voter identification law places an unnecessary burden on poor and minority voters and must be struck down, a federal judge ruled on Tuesday.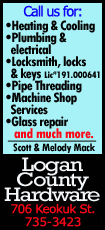 The Wisconsin ruling was the latest victory for opponents of voter ID laws that generally require residents to present a government-issued photo identification before casting ballots.

The laws have become a political and racial flashpoint across the United States, with Democrats generally opposed and many Republicans backing them.

A judge in Arkansas last week declared that state's new voter identification law unconstitutional and a Pennsylvania judge in January struck down that state's voter ID law.

Minorities in Wisconsin are disproportionately more likely to live in poverty and those who live in poverty are less likely to drive or participate in other activities such as banking and traveling, in which a photo ID is required, U.S. District Judge Lynn Adelman wrote.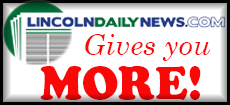 "Thus, we find that blacks and Latinos are less likely than whites to obtain a photo ID in the ordinary course of their lives and are more likely to be without one," Adelman wrote.

Penda Hair, a director at the Advancement Project organization that helped bring the federal lawsuits, said the judge's ruling would help ensure an equal opportunity to vote for all Wisconsin residents.

Wisconsin Attorney General J.B. Van Hollen said he was disappointed by the ruling and planned to appeal.

Republican Governor Scott Walker's spokeswoman, Laurel Patrick, said the governor believed the law would ultimately be upheld on appeal. Walker is running for re-election this year.

Wisconsin's state Supreme Court heard oral arguments earlier this year regarding the constitutionality of the law. The law has not been enforced since a state judge in 2012 ruled it was unconstitutional.

"This decision further enjoined enforcement of it but as to what it means in the future, I don't know," said Reid Magney, spokesman for the Wisconsin Government Accountability Board.

Nearly three dozen U.S. states have voter identification measures, according to the National Conference of State Legislatures.

(Reporting by Brendan O'Brien; editing by Cynthia Johnston, Gunna Dickson and Cynthia Osterman)
[© 2014 Thomson Reuters. All rights reserved.]
Copyright 2014 Reuters. All rights reserved. This material may not be published, broadcast, rewritten or redistributed.