Stubbs led off the ninth inning with his first home run of the season, then tracked down a fly ball to deep center field for the final out with the tying and winning runs on base, sealing the Rockies' 5-4 victory over the Arizona Diamondbacks on Tuesday at Chase Field.

"I'm not used to it, and I don't think anybody ever gets fully used to it," Stubbs said of seeing part-time duty after averaging 508 at-bats for the Cincinnati Reds and Cleveland Indians from 2010-2013. "Two contributions to an all-around good effort and a win."

Stubbs, who entered the game as a defensive replacement in center field as part of a double switch in the bottom of the eighth inning, hit a 2-2 pitch from right-hander Addison Reed (0-2) the opposite way into the right field seats. He has 43 at-bats in 28 games.

"Coming in and facing one of their best guys in the back end of the bullpen, you just hope he makes a mistake or get a good pitch to hit," Stubbs said. "He kind of left a slider middle out of over the plate, and I was kind of looking to go the other way at that point."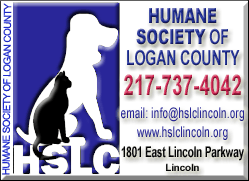 Colorado manager Walt Weiss said, "We all know about Drew's talent. He's in a tough spot with guys playing good in front of him. He got an opportunity tonight and won a ballgame for us. He had the shot late and ran that ball down in center, which he does so well. Big-time performance."

Arizona center fielder A.J. Pollock hit a solo home run off the left field foul pole to tie the game at 4 with two outs in the eighth inning off Boone Logan (1-0).

Rockies right-hander LaTroy Hawkins pitched around one-out singles by first baseman Paul Goldschmidt and catcher Miguel Montero in the ninth inning for his ninth save in as many chances.

Colorado shortstop Troy Tulowitzki had two hits, including his seventh home run of the season that gave the Rockies a 4-3 lead in the sixth inning. Tulowitzki has five homers in his last seven games and 17 hits in his past 38 at-bats (.447).

First baseman Justin Morneau had two hits, including an RBI triple, and extended his hitting streak to 13 games, helping the Rockies (16-12) earn their fourth win in five games. With victories in the first two games of the three-game set, Colorado won its fourth consecutive series.

"Every night it is someone different, and I think that is the sign of a good team," Tulowitzki said.

"I think right now, you see signs of a group who comes together and knows how important it is to win. You see young guys buying in to doing things right to win a game. That's what we've been trying to accomplish here the last few years. This group has a firm grip on that, and that's important to me."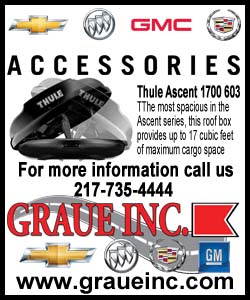 Third baseman Eric Chavez and shortstop Chris Owings each had two hits and an RBI for Arizona (8-22), which lost its fourth in a row and fell for the 14th time in 18 games.
The Diamondbacks had runners on first and second with two outs in the eighth inning and again with one out in the ninth but failed to pad their run total. They also left the bases loaded with no outs in the sixth after Tulowitzki's homer gave Colorado a lead in the top of the inning.

"Yeah, we got nothing out of it, Arizona manager Kirk Gibson said. "That was a tough situation."

Arizona left 11 runners on base and went 1-for-9 with runners in scoring position.

NOTES: An MRI on Colorado C Wilin Rosario's left hand showed no structural damage, manager Walt Weiss said, and Rosario is listed as day-to-day. Rosario has not taken batting practice since suffering the injury, but he is available to play, Weiss said. ... RHP Archie Bradley, one of Arizona's top prospect, was placed on the disabled list at Triple-A Reno due to a flexor strain. "The key thing is, structurally he is fine," Diamondbacks GM Kevin Towers said. "The UCL was intact. There was no fraying. It looked very, very strong." Bradley will be shut down for two weeks before beginning a throwing program. ... Colorado RHP Jhoulys Chacin (shoulder soreness) gave up one run and four hits in six innings during a rehab start for Triple-A Colorado Springs on Tuesday. Chacin was delayed out spring training, and he could be close to joining the Rockies' rotation. He was 14-10 with a 3.47 ERA in 13 starts for Colorado last season.
[© 2014 Thomson Reuters. All rights reserved.]
Copyright 2014 Reuters. All rights reserved. This material may not be published, broadcast, rewritten or redistributed.