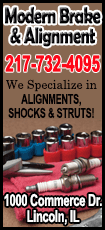 Instead, it was the Grizzlies who put the Thunder behind the eight ball by earning a 100-99 overtime win over Tuesday in Game 5 of the best-of-seven series.

The Grizzlies lead the series 3-2.

"That's what we do," Memphis forward Zach Randolph said. "Nothing comes easy for us. We get it out the mud. We grind it. We're underdogs and we just keep playing and playing."

This was the fourth straight game the teams have gone into an extra quarter, and the Thunder had to fight back from a 20-point deficit in the third quarter to get this one into overtime.

"Four straight overtimes," Thunder forward Kevin Durant said. "It's good basketball. We lost three of them. That's the worst part."

With 2:33 left in overtime, Memphis forward Zach Randolph was fouled while attempting a layup. His free throws put the Grizzlies up 98-94.

Off assists from guard Russell Westbrook, center Kendrick Perkins and forward Serge Ibaka came up with back-to-back baskets to tie game at 98 with 1:27 left.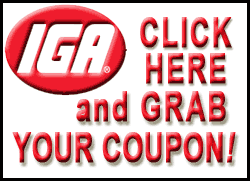 Guard Mike Conley curled into the lane for an easy layup to put the Grizzlies ahead. Forward Tony Allen fouled Durant with 27.5 seconds on the clock. After making the first free throw, referee Joey Crawford interrupted Durant's second attempt for an unknown reason and ripped the ball from his hands before heading over to the scorer's table. When Durant got the ball back, he missed the shot and the Thunder trailed by one.

"I was just trying to stay focused and knock the free throw down," Durant said. "I don't know what happened. But I got to make that free throw."

The Grizzlies' Mike Miller's 3-point attempt was long and the ball went out of bounds to Oklahoma City.

Durant settled for a long 3-point attempt in the final seconds that was off the mark. Ibaka's put back came after the buzzer, giving the Grizzlies the victory.

"He has the opportunity to catch and drive," Thunder coach Scott Brooks said of the final Durant shot. "I give KD that decision to make a play. Tough shot. No question, it was a tough shot. A lot of times the game comes down to the last shot."

Miller came off the bench to lead the Grizzlies with 21 points. That includes knocking down 5-of-8 from behind the arc. Randolph posted 20 points and grabbed 10 rebounds. Conley added 17 points.

Westbrook ended the night with 30 points on 10-of-31 shooting. He picked up his first triple double of the postseason with 10 rebounds and 13 assists.

Durant added 26 points on 10-of-24 shooting. Ibaka finished with 15 points and 12 rebounds.

Memphis held the Thunder to 39.1 percent shooting from the field and forced them into 17 turnovers. Despite that, Oklahoma City found a way to rally from 20 down.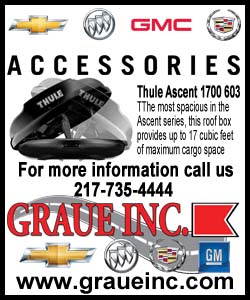 Westbrook hit a driving layup and was fouled with 4:31 left. Oklahoma City trailed by one until Memphis guard Mike Conley made back-to-back shots in the paint to push the Grizzlies advantage to five.

But once again, the Thunder came up with a four-point play when Caron Butler was fouled while draining a 3-pointer. It was the third such play of the series.
Memphis center Marc Gasol and Westbrook exchanged foul shots and Memphis led 89-88.

The Thunder had three straight trips that came up empty on the offensive end. That included Durant turning the ball over and missing a 3-pointer with 35 seconds on the clock. The miss was gathered in by Allen and he was fouled. He made 1-of-2, but the Grizzlies got the rebound. Instead of fouling, the Thunder played defense and Westbrook came up with a steal on Conley and game-tying layup to send game into overtime.

"We are a team that is able to bounce back from adversity," Conley said. "We have a lot of tough players. For us to be able to come back, compete and stay focused in overtime just says a lot about the resiliency of this team."

Game 6 is Thursday in Memphis. Durant had a simple message on what the Thunder must do to bring the game back to Oklahoma City for a Game 7

"We have to impose our will," Durant said. "We have to be locked in defensively."

NOTES: With Oklahoma City F Kevin Durant going through one of the worst shooting stretches of his career, coach Scott Brooks was asked if Durant was playing too many minutes. "I don't think so," Brooks said. "I think his minutes are good. Right around 38 to 39 minutes. I think he is probably at his low the last four or five years." ... During their shoot around, the Memphis Grizzlies turned their shooting shirt inside out in support of the L.A. Clippers. ""I'm glad the NBA rose up together as a family. I couldn't agree more with the outcome," Memphis C Marc Gasol said. "Sports bring people together and not the opposite. It's worldwide. It doesn't matter where you're from or your background." ... Brooks is a huge admirer of the skill set of Gasol. "The thing about Gasol, he is such a great all-around player," Brooks said. "Not only was he the defensive player of the year, he has a great feel for the game. He has them mind of a point guard. As you see, he can score from different spots on the floor. That's pretty special in itself."
[© 2014 Thomson Reuters. All rights reserved.]
Copyright 2014 Reuters. All rights reserved. This material may not be published, broadcast, rewritten or redistributed.