Holaday, so focused on the situation, never heard their attempts to instruct him to bunt with two outs and a runner on third base. Unbeknownst to Holaday, he fulfilled the Tigers' request.

With the game tied against the Chicago White Sox, Holaday laid a well-placed bunt for an infield single to score the go-ahead run. Detroit closer Joe Nathan pitched a perfect bottom of the ninth, and the Tigers won 4-3 at U.S. Cellular Field.

Holaday didn't find out until after the game that the coaching staff was yelling in dugout for him to bunt. Ausmus even tried using code words in hopes Holaday would hear him and understand the play call.

"I was just focusing on the third baseman (Marcus Semien) to see what he was doing," Holaday said. "I noticed that he started in, then backed up, so that's when I thought I had a good chance to lay one down."

The Tigers (13-9) earned their 10th comeback victory of the season, the most in the majors. Nathan earned his fifth save in seven chances.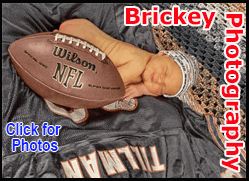 The decisive run was unearned. With one out in the ninth, Austin Jackson hit a hard drive that grazed right fielder Dayan Viciedo's glove and went for a three-base error. Chicago reliever Ronald Belisario (1-3) then struck out Nick Castellanos, but Holaday, who was only in the lineup because Alex Avila was scratched due to lower back spasms, dropped a perfect bunt toward third base and Belisario couldn't get an accurate throw to first base in time. Jackson scored easily on the play for a 4-3 Tigers lead.

"Part of his ability to be successful as a bunter is I think the sneak-attack tactic when the third baseman is playing him back," Ausmus said of Holaday. "If you don't know a player and they're a catcher, you often assume they won't bunt or they can't run well."

White Sox left-hander Jose Quintana picked up his third no-decision in six starts despite a quality start. Quintana surrendered three runs on eight hits in six innings. He struck out 10 batters, one off his career high, and didn't walk a batter.

Quintana ran into trouble in the sixth, which ruined what was becoming a stellar outing. After left fielder Rajai Davis struck out and second baseman Ian Kinsler grounded out to begin the inning, the Tigers strung together four consecutive hits. First baseman Miguel Cabrera and designated hitter Victor Martinez singled, and Cabrera scored on right fielder Torii Hunter's RBI single to cut the White Sox's lead to 3-2. The Tigers tied the game at 3 on Jackson's single that scored Martinez.

Twice the White Sox had a chance to reclaim the lead with runners in scoring position. In the seventh against Tigers starter Justin Verlander, left fielder Alejandro De Aza hit a one-out triple and catcher Tyler Flowers followed with a walk, but both were stranded. Verlander struck out Semien and center fielder Adam Eaton to end the inning and preserve the tie. Eaton broke his bat over his leg in frustration.

Chicago again had two runners on with one out in the eighth, this time against Detroit reliever Joba Chamberlain (1-1). First baseman Jose Abreu doubled and designated hitter Adam Dunn was intentionally walked. Viciedo struck out looking after working a 3-0 count, and shortstop Alexei Ramirez hit into a fielder's choice to keep the game tied.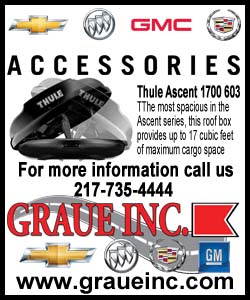 "We had opportunities throughout the night," White Sox manager Robin Ventura said. "We got the three runs in the third but we stranded a couple. You can tell Justin (Verlander) kind of cranked it up somewhat when we had first and third and he just kind of blew it away. We had opportunities, we just didn't cash in on them."

Verlander did his part to keep the Tigers in the game. He limited the White Sox to three runs and six hits in seven innings, walking three and striking out four batters.

It was Verlander's 176th quality start of his career, tied for second most in the majors since 2006.

Quintana quieted the Tigers' bats from the start of the game. Quintana struck out the first two batters he faced en route to eight strikeouts through the first five innings. Even a 21-minute rain delay before the bottom of the first inning didn't seem to affect him. He came out in the top of the second and struck out the side swinging.

"I feel really good," Quintana said. "I think I gave up a big inning in the sixth inning. It was a big inning for me, but I was trying to throw a good pitch with two outs so I could get the last out after the two runs. I think it was a really good game, tied game, close game."

Ramirez's bunt single in the fourth gave him his 29th hit of the month, tying Paul Konerko (2002) for the franchise record in the month of April.

NOTES: White Sox LHP Chris Sale (flexor muscle strain) played catch before Tuesday's game and will throw long toss Wednesday. Sale has been on the 15-day disabled list since April 22, and he has a slim chance of pitching this weekend, manager Robin Ventura said. ... Tigers RHP Anibal Sanchez (laceration on right middle finger) will throw Wednesday to test the skin on his finger. Manager Brad Ausmus said Sanchez's finger looks good and now he must "build up the skin on the end of that finger where it can take the friction of a baseball coming off of it again." ... C Alex Avila (lower back spasms) was scratched from the lineup. The back spasms cropped up Tuesday, and he did not play, though he was available to pinch-hit. Ausmus said Avila would not be in the lineup Wednesday to get him extra rest with an off day Thursday.
[© 2014 Thomson Reuters. All rights reserved.]
Copyright 2014 Reuters. All rights reserved. This material may not be published, broadcast, rewritten or redistributed.