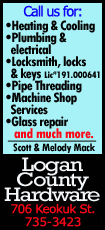 Second baseman Howie Kendrick's two-out, two-run single in the fifth inning was the key hit in the Angels' 6-4 win over the Cleveland Indians at Angel Stadium.

However, the hit would not have been possible if not for a successful replay challenge by Angels manager Mike Scioscia in the inning.

Two batters earlier, Angels left fielder J.B. Shuck grounded into an inning-ending double play. At least, that was the ruling on the field. Scioscia disputed first base umpire Gabe Morales' out call and asked for a review.

The call was overturned, Shuck was safe at first, and the inning continued with the Angels having runners on first and third and two out.

Right fielder Collin Cowgill walked to load the bases, and Kendrick followed with his two-run single to give the Angels a 4-0 lead that would ultimately stand up.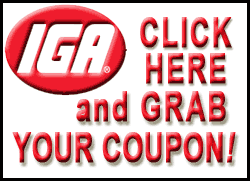 "I think the person it affects the most is whoever's throwing," Kendrick said of replay challenge. "Because your mind says the inning's over, then you're back out there. It's huge. It definitely can be a game-changer because the momentum can shift. And it gives you time where you can reset. It was one of those things that turned the game around for us."

Scioscia said he didn't need to see a replay to know that Shuck was safe.

"He looked safe from the dugout," Scioscia said. "Anytime you get a call overturned it has value because of them having to work harder to get out of an inning."

The Indians, though, nearly overcame the overturned call, only to see their rally fall short.

First baseman Carlos Santana hit a two-run homer off Angels right-hander Jered Weaver in the sixth, and in the seventh, the Indians scored two more off Los Angeles' beleaguered bullpen. Right-hander Kevin Jepsen, though, got two big outs to get out of the inning with the lead intact, and the Angels held on to win their second game of the series.

"These guys battled, they battled hard," Scioscia said. "Even though it got a little hairy in the middle, we got some big outs from (right-hander) Michael Kohn and Kevin Jepsen to keep the lead and hold on."

The Angels improved to 13-13, the sixth time this season they reached the .500 mark. In each of their previous five tries to get over .500, they lost the next game.

Weaver (2-2) gave up two runs on eight hits and one walk in 5 1/3 innings. He got the win, but admitted he didn't have his best stuff. And he showed some frustration following the fifth inning during what appeared to be a heated discussion in the dugout with Scioscia.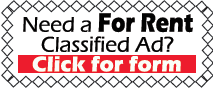 In that inning, Santana bunted for a single on the Angels' defensive shift, which included third baseman David Freese playing closer to second base than third.

"Obviously it's a little frustrating," Weaver said. "But that's the new era of baseball nowadays. It's a lot of numbers and trying to outthink the opponent. Sometimes it works and sometimes it doesn't. When it doesn't work it's frustrating. At the same time, you can't change the way you pitch just because of what the defense is doing."
Indians right-hander Corey Kluber (2-3) allowed four runs (three earned) on eight hits and four walks (one intentional) in 4 2/3 innings.

"He had to work so hard," Indians manager Terry Francona said of Kluber. "Early on, you could tell they (Angels) knew he was going to work ahead and they were really hacking. I think the leadoff hitter got on the first six innings. And he wriggled out of the majority of it by making some really good pitches. "

Right-hander Joe Smith pitched a scoreless ninth for his second save in as many nights and second of the season. He was the last of six Angels relievers to pitch in the game.

Consecutive singles by Freese, shortstop Erick Aybar and catcher Chris Iannetta in the second inning gave the Angels a 1-0 lead against Kluber.

The Angels added to their lead in the fourth inning, aided by shortstop Asdrubal Cabrera's error on Iannetta's grounder to start the inning. Iannetta went to third on a hit-and-run single by Shuck, then scored on a single by Cowgill.
NOTES: Kendrick batted in the leadoff spot for the first time since Sept. 21, 2010, and he went 1-for-2 with a walk and a hit-by-pitch. He primarily batted in the fifth spot this season, but also has hit fourth, sixth and seventh. He went into the game hitting .356 with a .431 on-base percentage over his previous 11 games. ... Indians RHP Carlos Carrasco will not make his scheduled start Wednesday. He will be skipped in the rotation in favor of RHP Zach McAllister, who will start on three days' rest.
[© 2014 Thomson Reuters. All rights reserved.]
Copyright 2014 Reuters. All rights reserved. This material may not be published, broadcast, rewritten or redistributed.