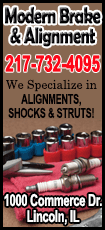 LaRoche produced a game-tying, run-scoring double in the eighth inning and a go-ahead RBI single in the ninth as the Washington Nationals rallied past the Houston Astros 4-3 at Minute Maid Park.

With a career March/April on-base-plus slugging percentage of .717, 59 points lower than any other month of the season, LaRoche has a reputation for sluggish breaks from the gate. By finishing 2-for-5 with two RBIs, LaRoche has hit in 11 of his last 12 games and 21 of 25 games this season. His April OPS: .908.

"It's good for him because he's not traditionally a fast starter," Nationals manager Matt Williams said of LaRoche, whose 17 RBIs are tied for the club lead with third baseman Anthony Rendon. "He really focused on it in spring training and really focused on driving one in. He's going to hit homers with guys on base but that one's big for us as evidenced tonight. If he can do that, the homers will come; he'll hit his share of homers. But when he can consistently drive runs in like that we're a better team."

For a second consecutive start, Astros right-hander Jarred Cosart departed with a lead only to see the opposition rally against the bullpen.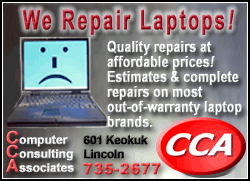 LaRoche doubled to left-center field off left-hander Raul Valdes, brought in specifically to face the left-handed-hitting LaRoche in the eighth. In the ninth, LaRoche slapped a single to center off righty Josh Fields (0-3).

"No mine (his approach) doesn't change a whole lot," LaRoche said. "I'm trying to drive the ball. I naturally have a fly ball swing so I don't really have to force balls into the air a whole lot.

"Jayson (Werth) had a great at-bat and I was looking for something up and over the plate and he eventually gave me two of them. I fouled one off."

LaRoche went 0-for-3 against Cosart, who allowed two runs on five hits and two walks while striking out six over six innings. After creating a mess in the sixth, Cosart struck out Kevin Frandsen and left leading 3-2.

The Houston bullpen recorded its sixth blown save opportunity of 2014.

"It's very concerning, because our starting pitcher did a very good job," Astros manager Bo Porter said. "You feel like you are in position to win the game, you have the right guys matched up, and you just don't get it done. And then their bullpen comes in and closes you out.

"But we're going to continue to give them opportunities. We understand their strengths, and we'll put them into positions to be successful, and tonight, that just didn't happen."

Washington right-handed relievers Craig Stammen and Tyler Clippard (2-2) held the Astros hitless through the seventh and eighth innings. Nationals closer Rafael Soriano earned his fifth save by working around a pair of two-out walks in the ninth.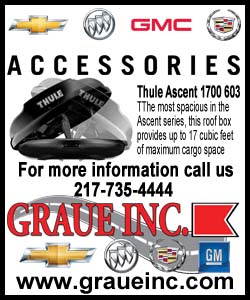 Astros rookie right fielder George Springer, who entered play batting .170 with just two RBIs in 12 games, delivered a critical two-out, two-run single to left field in the third, a sharp line drive that plated Dexter Fowler and Jason Castro and pushed the Astros to a 3-2 lead.
Third baseman Matt Dominguez delivered the first hit of the game off Nationals left-hander Gio Gonzalez, opening the third with a double. Fowler plated Dominguez with a single three batters later and after Castro doubled to left-center field, Springer delivered his two-run hit.

In the first inning, Cosart hung an 0-2 breaking ball that Werth deposited into the left field seats for a two-out, solo homer, his fourth. In the third, after plunking Frandsen with a pitch, Cosart surrendered a run-scoring double to nine-hole hitter, catcher Jose Lobaton, that doubled the deficit.

"The big leagues are a game of mistakes, and I had a curveball pop out of my hand in the first for the Werth home run," Cosart said. "And then I wanted to go away to Lobaton, but I cut it back across. That's kind of the story of the damage."

Gonzalez fanned nine and allowed three runs in six innings.

NOTES: The Nationals optioned RHP Taylor Jordan to Triple-A Syracuse and recalled RHP Ryan Mattheus. By optioning Jordan (0-3, 5.61 ERA), the Nationals cleared a spot in their rotation for RHP Doug Fister, who is slated to return from the 15-day disabled list and start May 7 against the Los Angeles Dodgers. Fister is out due to a right lat strain. ... Nationals OF Bryce Harper underwent surgery Tuesday to repair the ulnar collateral ligament in his left thumb. Harper, who will be sidelined six to eight weeks, suffered the injury sliding into third base Friday against the San Diego Padres. ... Astros manager Bo Porter announced that he hopes to set his weekend pitching rotation Wednesday. Houston RHP Scott Feldman is set to return from the DL this weekend when the Astros host the Seattle Mariners.
[© 2014 Thomson Reuters. All rights reserved.]
Copyright 2014 Reuters. All rights reserved. This material may not be published, broadcast, rewritten or redistributed.