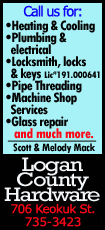 The Kansas City Royals trailed 5-2 before their catcher hit a two-run, seventh-inning homer. Perez ended up with four RBIs, matching his career best, and the Royals pounded out a 10-7 victory over the Toronto Blue Jays.

"We had two hits the first six innings, and Salvador's homer jump-started our offense," Royals manager Ned Yost said.

The Royals sent 10 men to the plate in a six-run eighth inning, which included a two-run double by Perez and a two-run single by second baseman Omar Infante, who drove in six runs Sunday.

"It sure is a luxury having him join this year," Yost said of Infante.

Perez posted his third consecutive multi-hit game after a 1-for-29 dry spell.

"Working, working, working," Perez said. "I feel ... better at home plate."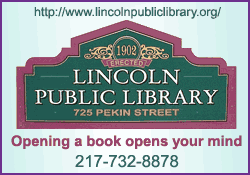 Perez homered on a 1-2 pitch from right-handed reliever Steve Delabar.

"I missed with a fastball over the plate," Delabar said. "He pulled the split (split-finger fastball) foul. I probably should come back with another one. If I spin it in the dirt, he's walking back to the dugout. But I threw a heater, up, and he did with it what he's supposed to do with it."

The Royals, who have scored 19 runs in the past two games, improved to 13-0 when scoring more than three runs.

First baseman Edwin Encarnacion hit a two-run homer in the ninth for the Blue Jays. Blue Jays left fielder Melky Cabrera doubled, tripled, drove in two runs and hiked his hit total to a major-league-high 41.

Aaron Crow (1-1) picked up the victory by throwing a scoreless top of the eighth.

Brett Cecil (0-2) took the loss after giving up the first two of Kansas City's six runs in the eighth.

The Royals took advantage of some shoddy Blue Jays play to score twice in the second. The inning included right-hander Dustin McGowan walking two and uncorking a wild pitch that scored designated hitter Billy Butler, who lead off with a single for the only hit of the inning.

Catcher Dioner Navarro committed a throwing error when Alcides Escobar stole second base, letting Alex Gordon, who had walked, scamper home.

McGowan limited the Royals to three hits and three runs (two earned) in six-plus innings but settled for a no-decision.

"He was great," Blue Jays manager John Gibbons said. "It turned out it was a crappy game, but he was fantastic."

Catcher Dioner Navarro committed a throwing error when Alcides Escobar stole second base, which let Alex Gordon, who had walked, to scamper home.
Right fielder Jose Bautista homered over the left field fence with two out in the first on a 1-1 pitch from Royals left-hander Jason Vargas. Bautista, who has reached base safely in all 26 games, leads the American League in walks, on-base percentage and on-base-plus-slugging percentage. He walked twice, bringing his total to a major league high of 29, one shy of the Blue Jays' record for a month with one game remaining.

The Royals won a challenge in the second inning that took a Toronto run off the board. With runners on the corners and two outs, umpire Mark Wegner called second baseman Chris Getz safe for an infield single, with Navarro scoring on the hit. After Royals manager Ned Yost asked for a review, the call was overturned and Getz was called out, nullifying the run.

The Blue Jays grabbed a 3-2 lead in the fifth when shortstop Jose Reyes doubled with one out and scored on Cabrera's triple to right-center. Cabrera scored on a Vargas wild pitch.

Vargas lasted 6 1/3 innings, allowing five runs on 10 hits.

NOTES: Rain delayed the start of the game 27 minutes. ... INF Chris Getz, who was hitting .308 with Triple-A Buffalo, was promoted and started at second base. Rookie INF Ryan Goins was demoted to Buffalo with a .150 batting average and one RBI in 18 games. ... Royals LHP Bruce Chen will be skipped a start with a bulging disk, for which he received an epidural shot. He is penciled in to start Saturday against the Detroit Tigers. ... The Blue Jays released RHP Mickey Storey. ... Blue Jays RHP Drew Hutchison and Royals RHP Yordano Ventura are the Wednesday probables. ...Toronto 1B Edwin Encarnanacion is three home runs shy of 200 for his career.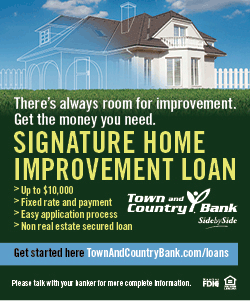 [© 2014 Thomson Reuters. All rights reserved.]
Copyright 2014 Reuters. All rights reserved. This material may not be published, broadcast, rewritten or redistributed.