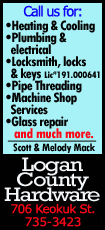 Personifying the mantra that you should practise what you preach, Klinsmann's globe-trotting exploits have made him the ideal man to lead an American team drawn from all corners of the world.

A lethal striker who scored 47 goals in 108 international appearances, Klinsmann's playing credentials are beyond dispute.

He was part of the West Germany team that won the World Cup in 1990, and Euro '96 as a unified nation, and used his sublime talents to travel the world, playing for clubs in England, Italy, France and his birthland.

He made an enormous impact in England where he was named Footballer of the Year in his one full season at Tottenham Hotspur in 1994-95, later returning to the club on loan and almost single-handedly saving them from relegation in 1998.

He won honors with Inter Milan and Bayern Munich and also played with VfB Stuttgart, Monaco and Sampdoria.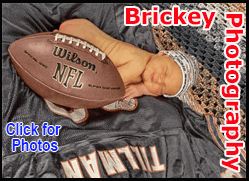 When his playing days were over, he settled in California where he married an American and began a family, but the lure of returning to the game proved irresistible.

In 2004, he took over as head coach of the German national team, guiding them to the semi-finals of the 2006 World Cup, and also briefly served as head coach of Bayern Munich in 2008.

In 2011, Klinsmann accepted the job as U.S. national coach in what is perhaps his biggest challenge yet, and laid down plans to scour the globe for the best American players.

"That's definitely something that we need to dig into," Klinsmann told a news conference when he first accepted the role. "Where to find more talent, where to maybe find somebody kicking the ball around in the street and develop them.

"Down the road, I hope to find a Lionel Messi in the United States. That would be awesome."

Klinsmann has not found a player yet to rival the Argentine superstar but has been able to successfully mould a team from players scattered all over the world, with roots to his native Germany, Norway, Iceland, Haiti and, of course, Mexico.
Although the Americans are long shots to win the World Cup as Klinsmann tries to implement his own ideas and philosophies, including more intensive training and a focus on diet, the team has already enjoyed a lot of success under his guidance.

They won last year's CONCACAF Gold Cup, replacing Mexico as the region's top-ranked team, and easily qualified for the World Cup. "I look at things always from a positive side. We have a young team, a team that is growing," he said.

"We've built a lot over the past two years. We've had the most successful year in our history in 2013, so we've built the confidence and the belief that we can deal with those challenges."

(Editing by John O'Brien and Mike Collett)
[© 2014 Thomson Reuters. All rights reserved.]
Copyright 2014 Reuters. All rights reserved. This material may not be published, broadcast, rewritten or redistributed.