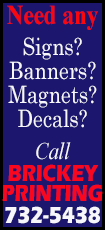 Humbert has been a familiar face to the people on the streets of Lincoln since 1984. Meanwhile inside the post office, the Lincoln native is often referred to as the guy who knows everyone in town. "Just ask Humby (as he is affectionately called by co-workers) and he will know where they live" is a statement that is often heard on the workroom floor. Chances are also pretty good that he grew up with that person and maybe even dated their sister.

When asked about his childhood, Humbert recalled, "I was born in what was St. Clara's Deaconess Hospital at the time and I have lived here all my life." In fact he "visits" his childhood home everyday. When asked what his address was as a child, he answered, "Actually I am still delivering to it. I grew up in the house at 601 N. Adams St." Although he could not recall his childhood mailman, he did remember twice a day delivery to his grandmother's house. "In the morning the mailman would stop by on his break for pie and coffee and again in the afternoon he would stop in for another cup of coffee." He also added that his grandmother was known for making the best pie.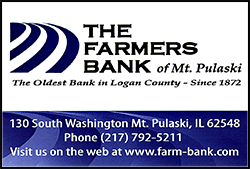 As a young boy growing up in Lincoln, Humbert says, "All I did was play sports." And he played sports very well. He was the starting point guard on that record-setting 1970 Lincoln Railers basketball team. That was the team that won 30 in a row and was led by Seymour Reed, according to Humbert. The team was ranked number two in the state back when only a one class system existed. Humbert noted, "We were eventually upset in the sweet sixteen at the Bradley Fieldhouse in Peoria." Later on Humbert said that both the 1970 and 1973 Railer teams were inducted into the Illinois Basketball Coaches Hall of Fame. As a member of that 1970 team, he counts the induction into the hall of fame as the highlight of his sports career.

After his high school career was over, Humbert married and became the father of two daughters. He also began working at Cutler-Hammer out of high school. Humbert says he spent 7 1/2 years at Cutler-Hammer and then decided to take a job at Caterpillar. That job lasted 5 1/2 years. "I wanted a job with better benefits so I went to Caterpillar, but I was part of that big lay-off in 1982. I then took a job with Lincoln Office Supply where I eventually became the manager." In the meantime he had taken the postal exam in 1978 and recalls that he had honestly forgotten about it until one day in 1984.

That is when Lincoln post office supervisor Mark Yarcho walked down to 500 Broadway, Lincoln Office Supply, and told Humbert he would be getting a letter in the mail.

The interview that followed with supervisor Homer Fort and postmaster Harold Camp would be a classic moment that Humbert would enjoy telling for years. First, Homer Fort, a Cub fan, asked in the interview "Are you a Cardinal or Cub fan?" Diehard Redbird fan Mark answered, "I am a Cardinal fan." Postmaster Harold Camp then said, "Me too. I'm a Cardinal fan and you start on July 21, 1984." While recounting this story for me, Humbert smiled and said, "That was my interview. When they hired me in they said this will be your career."

And so it began in 1984. Humbert started as a sub, working both the collection route and working inside learning the scheme. The scheme refers to all the addresses assigned to both the city and rural routes. Humbert fondly remembers those early years. "In 1984 I began working split-shifts that started at 4 a.m. and ran until noon and then I would come back and work the afternoon shift from 3 p.m. until 6 p.m." Humbert had a two-year old and a newborn at the time from a second marriage and working those split-shifts was not easy. "But you do what you have to, to support a family," he says.
In 1987 he would have another child while he was still a sub. In 1989 however, he would "make regular" and have his own route. Scheduled days off would be a welcome for Humbert, who had been used to working six days a week for five years.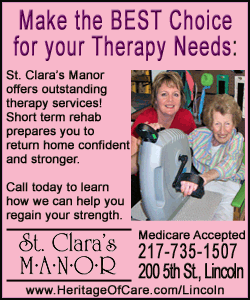 The first route Humbert was assigned to as a regular would be City 5 (the Mayfair route). He referred to this route as "The Bear" since it not only covered Mayfair but also the entire neighborhood from Sherman St. over to Kickapoo St. stretching from the Mayfair subdivision towards Keokuk St.

Moving up from City 5, he would take over City 7 and then City 10 before landing what was called a T6 position. As a T6 for 17 years he bounced daily from a string of routes covering other carrier's days off. On October 1, 2008 he landed his current route, City 11.

As the senior carrier he had finally worked his way up to land a mounted route. No more pounding the pavement for this guy. No matter what route Humbert was on though, he says, "It didn't matter. I enjoyed them all. I met a lot of nice people all over Lincoln."

As so, it ends in 2014. All that's left now is the celebrating and some recognition, too. On his exact 30th anniversary date of July 21st last week Humbert received the coveted Million Mile Safe Driving Award. Today there will be a celebration at the post office with cake to honor his service and commitment to the postal service.

After 30 years of hard work and dedication to the USPS, Humbert's retirement is well-earned and also well thought out. "I really want to spend more time with my wife, Brenda, and see my kids and grandkids more." Humbert is married to Brenda, who owns and operates Shear Perfection at 201 N. Kickapoo.

Humbert has five children. His oldest daughter, Wendy Plunk of New Lenox, IL is a former Logan County Fair Queen. She won the contest in 1989, making this the 25th anniversary of her crowning. Humbert's other daughter from his first marriage, Tracy Jule, lives just three miles down the road from her sister in Manhattan, IL. The two remain close according to Humbert and each of them has four children. Humbert's second family features daughter Allison of San Diego, CA; Brad of St. Louis, MO; and Nicole of Macomb, IL. "No one is married from my second family," says Humbert.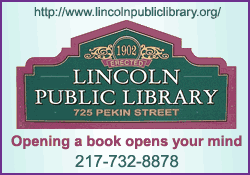 Aside from family time Humbert plans to do some remodeling on his house on busy Keokuk St. and he looks forward to doing more traveling with his wife. He and Brenda have already visited several spots in the U.S. and even made trips to Aruba and the Caribbean since their marriage November 28, 2009. Humbert is also an avid bow hunter, as evidenced by his license plate on his truck, and he plans to do plenty of that come fall as well.

In retrospect he says, "I've worked my whole life. I am ready for this retirement. This has been the perfect career for me. I love the outdoors and I love the people."

[By TEENA LOWERY]
Author's note: It has been a pleasure to work with Mark Humbert for nearly 15 years. He is not only a wonderful co-worker but also, I am proud to call him my friend. He is a true family man and a wonderful human being. He's old school and one of the hardest working men I've ever met. Mark will be missed for his favorite office phrases but thanks to a list compiled by Lynda Klumpp we can refer to them on a daily basis. This is your time now, Mark, and to quote number one on the list, "The worst day off is better than the best day working." Enjoy all those days off you've earned in your lifetime! Oh, and remember number two, "It's so nice to be married." Best wishes, my friend!