Sharp's first-quarter operating profit boosted as Chinese smartphone makers swell sales
Send a link to a friend Share
[August 01, 2014] By Sophie Knight
TOKYO (Reuters) - Japan's Sharp Corp said it expected revenue from Chinese smartphone makers to increase fivefold in the six months to September after a jump in smartphone panel orders helped boost operating profit by 55 percent in the first quarter.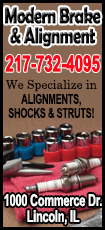 Sharp, which supplies panels for Apple Inc's iPhone, said increased demand from major customers led it to earn an operating profit of 2.1 billion yen (12 million pounds) in its LCD panel business after posting a 9.5 billion yen loss on the unit in the same quarter last year.

A big part of that recovery was due to demand from rising stars in China's smartphone market. Sharp's president, Kozo Takahashi, said the company expected revenue from Chinese handset makers to swell to 100 billion yen in the first half of the business year to Sept. 30.

"We've been so surprised by the increase in business we will have to review our forecasts, but will do so based on negotiations going forward," Takahashi said.

Sharp issued guidance earlier this year for 1 trillion yen in sales from LCD panels for the year to March 2015.

Demand for its LCD panels has been a boon for Sharp as it restructures to recover from a massive 545.4 billion yen net loss in the year to March 2013, with the panel division now accounting for 46 percent of operating profit and a third of sales.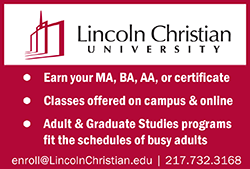 Driving profitability is a shift away from larger panels for TVs and toward the more lucrative small panels used in smartphones and tablets that account for 65 percent of sales and all of the profit in the LCD unit.

Sharp increased the proportion of small and mid-size panels for smartphones and tablets at its Kameyama No.2 plant to 35 percent in the three months between April-June from 28 percent in the previous quarter, the company said.

"On a unit basis, I think we can soon get to 50 percent. Going over that would require more investment," Takahashi said.

Takahashi added that investment would run to several billion yen for new equipment, but that Sharp would not need to extend the factory building itself.

Sources with knowledge of the matter say that Sharp uses the Kameyama No.2 factory to make panels for Chinese smartphone maker Xiaomi's RedMi phone and its RedMi 5.5 inch phablet. Xiaomi has grown rapidly to become the world's fifth-largest smartphone vendor, according to market research firm Strategy Analytics.

Sharp is said to have also started making panels for the 4.7-inch iPhone 6 at its Kameyama No.1 factory with the new model scheduled for release around September.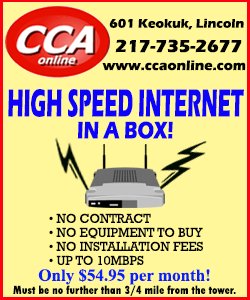 SOLAR POWER DIMS

Sharp posted an overall operating profit of 4.67 billion yen, falling short of expectations of 5.21 billion yen, which was the average of seven analyst estimates according to Thomson Reuters Starmine, but beating its own guidance to just break even.
Its net loss was slightly deeper than expected, although it narrowed to 1.79 billion yen from 17.9 billion yen in the same quarter last year.

The company said its equity ratio, a measure of financial health, had risen to 9.4 percent at the end of June from 8.9 percent at the end of March, although that was still short of the 20 percent considered ideal.

Solar panels were a dim spot, with a drop in demand for residential applications in Japan where the panels became popular after the Fukushima nuclear plant disaster in 2011. Operating profit in the energy solutions unit shrank 97.3 percent to 100 million yen in the first quarter.

Sharp said last month it would post a 14.3 billion yen loss this year from exiting solar cell production and solar power generation in Europe, but it did not change its full-year net profit forecast as it also expected a boost from asset sales.

Sharp's share price dropped 0.6 percent ahead of the earnings release, in line with the same percentage fall in the benchmark Nikkei index.

(Editing by Matt Driskill)
[© 2014 Thomson Reuters. All rights reserved.]
Copyright 2014 Reuters. All rights reserved. This material may not be published, broadcast, rewritten or redistributed.