Britain's RBS places restrictions on lending in Russia
Send a link to a friend Share
[August 01, 2014] LONDON (Reuters) - Part-nationalised British lender Royal Bank of Scotland said on Friday it had placed restrictions on its lending in Russia following developments in Ukraine.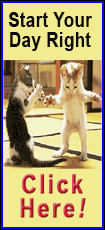 The European Union cut off financing for five major Russian banks on Thursday over Moscow's support for separatist rebels in Ukraine. The measures aim to prevent Russian banks from raising money on Western capital markets.

RBS said it had reviewed credit ratings, adjusted lending limits and placed additional credit restrictions on new business in Russia. It is also reviewing how it is exposed to the international sanctions.

RBS, which is 81-percent owned by the British government, said it had reduced lending in Russia during the first half of this year by 100 million pounds to 1.8 billion pounds ($3 billion). That included 900 million pounds of corporate lending and 600 million of lending to banks.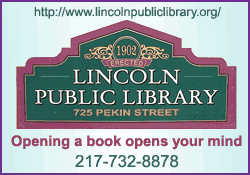 RBS said nearly half of the bank lending was fully hedged. The bank said its total Russian exposure, including assets held off balance sheet for clients, amounted to 2.1 billion pounds.

SCOTTISH VOTE

RBS also said on Friday a vote by Scotland to become independent from the rest of the United Kingdom could significantly increase its costs and have a material impact on its business, repeating an earlier warning.

The bank said earlier in the year that it was considering its options if Scots were to vote in a referendum on Sept. 18 to end their 307-year union with England.

It has been careful not to enter the political debate over Scottish independence, repeatedly saying that the matter is one for the Scottish people to decide.
RBS said a vote for independence "could significantly impact the group's costs and would have a material adverse effect on the group's business, financial condition, results of operations and prospects".

It said that uncertainties resulting from a 'yes' vote would be likely to significantly impact its credit ratings and "could also impact the fiscal, monetary, legal and regulatory landscape to which the group is subject".

Recent opinion polls have suggested Scottish separatists are closing the gap on their unionist rivals, though a 'no' to independence still looks more likely.

($1 = 0.5928 British Pounds)

(Reporting by Matt Scuffham; editing by Simon Jessop and Gareth Jones)
[© 2014 Thomson Reuters. All rights reserved.]
Copyright 2014 Reuters. All rights reserved. This material may not be published, broadcast, rewritten or redistributed.