Smith & Nephew offers low-cost hip, knee service in U.S
Send a link to a friend Share
[August 01, 2014] By Ben Hirschler
LONDON (Reuters) - Smith & Nephew, Europe's largest maker of artificial joints, is to offer U.S. customers a new "no frills" service that will slash the cost of buying its replacement hips and knees.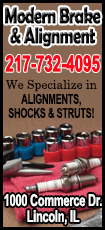 Chief Executive Olivier Bohuon said the so-called Syncera service, designed to strengthen S&N's position in a highly competitive market, would appeal to between 5 and 10 percent of U.S. hospitals that cannot afford its full-service offering.

By stripping away some traditional costs, such as sending a company technician to attend procedures, he told reporters U.S. customers using Syncera could cut costs by 40 to 50 percent.

S&N said on Friday it expected to start shipping the first product under the new system shortly, adding that its profit margins would remain broadly similar since operating costs under Syncera would be sharply lower.

The British company unveiled Syncera alongside second-quarter results, which showed a 10 percent rise in trading profit as the group regained momentum after a weak start to the year, despite problems in its wound management division.

Bohuon, who has eschewed a wave of mergers sweeping the medical technology sector, said he remained confident in the company's prospects this year, although the wound management business was expected to grow more slowly than the wider market.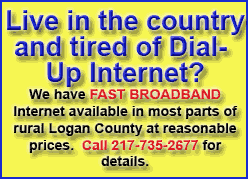 S&N's share price has been fueled by takeover speculation recently as the $45 billion global orthopedics market undergoes a wave of consolidation, including Zimmer's agreed deal to buy Biomet for more than $13 billion in April.

The British company is no stranger to bid talk: in fact, it has been touted as a target, on and off, ever since receiving an approach from Unilever in 1968.

But the deal rumors have grown louder in the wake of the Zimmer-Biomet tie-up and a mounting desire by U.S. healthcare companies to move their tax bases abroad in a tactic known as "inversion".

Stryker was reported to be considering a move on the British company in May, sending S&N shares surging, only for the U.S. rival to rule out bidding for six months.

INDEPENDENT FUTURE?

While Bohuon saw no strategic case for getting bigger in orthopedics for the sake of it, he acknowledged that such inversion deals were likely to continue.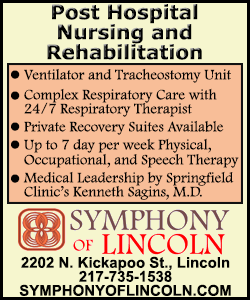 "Inversion is legal and I think U.S. companies will continue to play that," he said.

"Are we going to remain independent? It is not up to me to tell you that - I don't have the answer. But I believe we have a good future, we have great growth in front of us, we have a number of new programs and I believe success is here."
S&N posted a quarterly trading profit of $255 million on revenue of $1.15 billion, up 7 percent from a year earlier.

A company-supplied survey of analysts had forecast trading profit of $250 million on revenue of $1.14 billion. Adjusted earnings per share of 20.4 cents, up from 18.0 cents a year, also came in above an expected 19.4 cents.

S&N took a $25 million provision for problems associated with its Renasys negative pressure wound therapy product and said it expected a $30 million hit to revenue this year.

"This should be a temporary issue, so is not significant to the longer term, in our view, and should not detract from what were otherwise reasonably strong results," said Tom Jones, an analyst at Berenberg Bank, which has a "hold" rating on S&N shares.

The stock was 1.7 percent higher by 4:10 a.m. EDT (0810 GMT).

(Editing by James Davey and Tom Pfeiffer)
[© 2014 Thomson Reuters. All rights reserved.]
Copyright 2014 Reuters. All rights reserved. This material may not be published, broadcast, rewritten or redistributed.