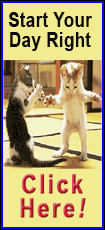 Detroit sent center fielder Austin Jackson to Seattle while Tampa Bay received left-hander Drew Smyly from the Tigers and infielder Nick Franklin from the Mariners, ESPN.com reported.

Price, the American League Cy Young award winner in 2012, will join a Tigers rotation that includes Justin Verlander, Max Scherzer and Anibal Sanchez. Price is 11-8 with a 3.11 ERA this year. Price is eligible to become a free agent after the 2015 season.

Jackson was removed from the Tigers game against the Chicago White Sox in the seventh inning Thursday. Smyly started the game but lasted just five innings, allowing four runs and 11 hits.

---Boston Red Sox left-handed ace Jon Lester and outfielder Jonny Gomes were traded to the Oakland A's on Thursday morning as general manager Billy Beane continues his all-in push for a World Series.

But to get Lester, the A's parted with All-Star outfielder Yoenis Cespedes, a 28-year-old who served as the big bat in the middle of Oakland's balanced offense. Boston also receives a competitive balance draft choice.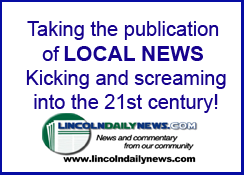 Lester, 30, is 10-7 with a 2.52 ERA, 1.12 WHIP and 149 strikeouts against 32 walks in 143 innings this season. Gomes, 33, is hitting .234 with six home runs. He played for the Athletics in 2012.

The A's also traded left-hander Tommy Milone to the Minnesota Twins and oOutfielder Sam Fuld went back to Oakland. Fuld, 32, was batting .358 in July. and began the season with Oakland.

---While whiffing on the No. 1 starters they were chasing, the St. Louis Cardinals landed another middle-of-the-rotation veteran, acquiring John Lackey from the Red Sox in exchange for starting pitcher Joe Kelly and Allen Craig, who can play first base and the corner outfield positions.

The Cardinals also received minor league left-handed pitcher Corey Littrell and cash considerations.

Lackey is under contract through 2015 and comes to St. Louis one day after the Cardinals acquired another former ace, Justin Masterson, from the Cleveland Indians. Lackey is 11-7 with a 3.60 ERA this season.

---The Washington Nationals gave up part of their future in an exchange for a veteran infielder to help with their playoff push when they traded infielder Zach Walters to the Cleveland Indians for shortstop Asdrubal Cabrera an All-Star in 2011 and 2012, on Thursday.

Washington first-year manager Matt Williams said before Thursday's game with the Philadelphia Phillies that Cabrera will see most of his time at second baseman, where he has played 162 games (149 starts) in his major league career. Cabrera has played 730 games at shortstop in his career and is a lifetime .270 hitter in 3,460 at bats.

Walters, 24, hit .234 with three homers in 40 games the past two seasons for the Nationals and was among the minor league leaders in homers in 2013.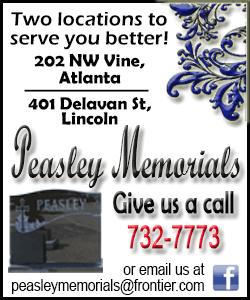 ---The Baltimore Orioles bolstered their bullpen by acquiring left-hander Andrew Miller from the Boston Red Sox for minor leaguer left-hander Eduardo Rodriguez just about an hour before the end of the non-waver trade deadline Thursday.

Miller was pursued by several clubs, most notably the Detroit Tigers, before the Orioles swooped in and made the deal. Miller, 29, has a 2.34 ERA (11 earned runs over 42.1 innings) with 13 walks and 69 strikeouts in 50 appearances for the Red Sox this season.

---Outfielder Martin Prado and infielder Stephen Drew were acquired by the New York Yankees as the clock expired on the non-waiver trade deadline Thursday afternoon.

[to top of second column]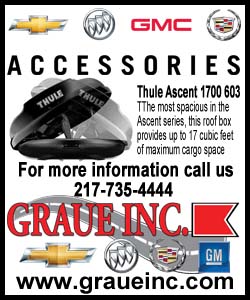 The Yankees sent slugger Peter O'Brien to the Arizona Diamondbacks for Prado, who is in the middle of a four-year, $40 million contract. Prado can play seven positions, and is likely to see time in the outfield and at second base for the Yankees.

Prado, 30, is hitting .270 with five homers and 42 RBI this season. He has a career .290 batting average with the Braves and Diamondbacks and primarily played third base in Arizona.

Drew, a shortstop with the Boston Red Sox, joins the Yankees as a likely second baseman.

---The Atlanta Braves bolstered their roster for the final two months of the season, acquiring outfielder Emilio Bonifacio, left-handed pitcher James Russell and a cash consideration from the Chicago Cubs for switch-hitting catching prospect Victor Caratini.

The 29-year-old Bonifacio batted .279 with two home runs and 18 RBIs in 69 games for the Cubs this year. He joined the Cubs in February after being designated for assignment by the Kansas City Royals.

Russell, 28, was 0-2 with one save and a 3.51 ERA in 44 relief appearances this season for the Cubs. Since the beginning of 2010, Russell is 10-16 with three saves and a 3.87 ERA in 316 outings.

The 20-year-old Caratini was a second-round choice by the Braves in the 2013 draft and ranked by Baseball America as the eighth-best prospect in the their farm system.

---The Miami Marlins acquired right-hander Jarred Cosart from the Houston Astros on Thursday in a six-player deal.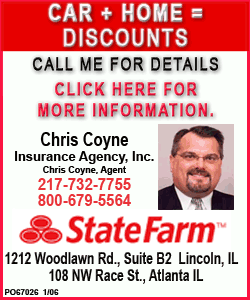 Going to Miami with Cosart were infielder-outfielder Kiki Hernandez and outfielder Austin Wates. Headed to Houston were third baseman Colin Moran, outfielder Jake Marisnick, right-hander Francis Martes and a 2015 compensatory draft pick.

---The Seattle Mariners acquired outfielder Chris Denorfia from the San Diego Padres for two minor league players on Thursday.

The Mariners sent outfielder Abaraham Almonte and pitcher Stephen Kohlscheen to the Padres.

Denorfia, 34, is batting .242 this year with one home run and 16 RBIs in 89 games. He is a career .275 hitter over his nine years in the majors.

---The Minnesota Twins extended catcher Kurt Suzuki through the 2016 season, agreeing on a two-year contract, the team announced.

Suzuki will make $6 million in both 2015 and 2016. The deal also includes a $6 million vesting option for the 2017 season.

Suzuki, 30, has appeared in 89 games for the Twins this season, including 80 games behind the plate. The 2014 All-Star is hitting .304 (93-for-306) with 19 doubles, 41 RBIs, 26 runs scored, 29 walks and a .367 on-base percentage, including a .313 batting average with runners in scoring position.

-----------------------------------------------
[© 2014 Thomson Reuters. All rights reserved.]
Copyright 2014 Reuters. All rights reserved. This material may not be published, broadcast, rewritten or redistributed.