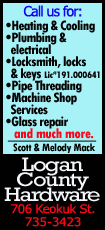 "My actions that night were totally inexcusable," Rice said Thursday. "That night, I just replay over and over in my head. That's not me. My actions are inexcusable. That's something I have to live with the rest of my life. The pain I'm talking about every day is, my daughter is two years old now. One day she's going to know the power of Google."

Rice said the most difficult punishment he'll deal with is knowing daughter, Rayven, will first hear not of his football achievements but what happened with his then-fiancee Janay Palmer at an Atlantic City casino. Video captured the incident during which Rice appeared to knock Palmer out with a closed fist, then dragged her out of an elevator.

---Running back David Wilson's future with the New York Giants and in football is in doubt.

A report Thursday by NJ.com cited a source familiar with Wilson's neck injury as saying the former first-round pick "needs a miracle" to resume playing. He suffered a burner -- a nerve injury in the neck area -- during Tuesday's practice and will be shut down until at least Aug. 4, when he'll consult Dr. Frank Cammissa, who performed his spinal fusion surgery on Jan. 16.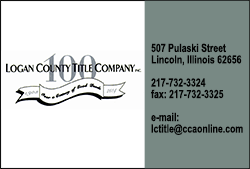 Head coach Tom Coughlin was visibly shaken discussing Wilson after Tuesday's injury, and said the team is praying for the best possible outcome. Wilson was cleared for contact July 21 after not participating in offseason workouts.

---Seattle Seahawks running back Marshawn Lynch ended his holdout and reported to training camp.

Lynch is in the third year of his contract and Pro Football Talk reported that he was to receive a bump in his salary.

Lynch is due a $5 million base salary in 2014 and $5.5 million in 2015. He turned 28 in April and has averaged 300 carries the past three years -- with an NFL-high 901 in that span -- leading to speculation the team might release him before the 2015 season. That's why some have theorized Lynch is looking for more up-front money in case he's not around in '15.

---American's most-watched quarterback competition is back on in Cleveland, where offensive coordinator Kyle Shanahan stoked the embers Thursday.

Shanahan, in his first season with the Browns, went contrary to comments made by head coach Mike Pettine and general manager Ray Farmer that veteran incumbent Brian Hoyer was ahead of rookie Johnny Manziel in the team's QB derby.

"I don't think one is any further in front than the other," Shanahan said. "I think they've both done a good job. Today was our fifth practice and today was a lot more of a run practice with short yardage, goal line, four-minute, backed up. As far as these five practices, usually one day one guy is ahead of the other; the next day the other guy does a better job. I think it's been back and forth."


---As Dallas Cowboys quarterback Tomy Romo recovers from back surgery, he is taking a measured approach to returning to game action.

Romo indicated Wednesday that he might not play in the Cowboys' Aug. 7 preseason opener against the San Diego Chargers, but he expects to see some action in exhibition games as he prepares for the regular-season opener on Sept. 7 against the San Francisco 49ers.

"You're constantly evaluating it and you're constantly, I don't want to say adjusting because you stick to the plan, but it's a progression," Romo said at the Cowboys' training camp in Thousand Oaks, Calif. "It's leading up to San Francisco. I am going to play in the preseason, obviously. I think it's important. The first game, we'll talk about it as we move into the weekend."

---Atlanta Falcons defensive tackle Peria Jerry is planning to retire from the NFL after five seasons.

[to top of second column]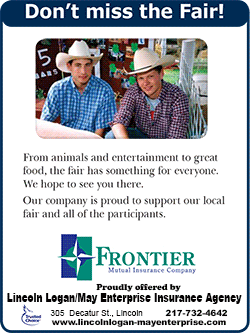 The unexpected move was made official in a brief release from the team Thursday afternoon. Jerry did not give a reason or explain the decision in the team-issued statement. He totaled 79 tackles (46 solo), 5.5 sacks, one forced fumble, two fumble recoveries, and three passes defensed during his career.

---Indianapolis Colts starting left guard Donald Thomas re-tore the same quad that cost him all but two games during the 2013 season, coach Chuck Pagano confirmed Thursday.

The Colts placed Thomas on injured reserve and re-signed undrafted free agent offensive tackle Eric Pike.

Thomas, who signed to a four-year, $14 million contract during the 2013 offseason, missed the final 14 games of last season after tearing his right quad against the Miami Dolphins. He also tore a biceps tendon in the game on the same series. He was placed on injured reserve on Sept. 17, 2013. Thomas was originally signed by the team as an unrestricted free agent on March 13, 2013.

---Baltimore Ravens rookie defensive end Brent Urban is out for the season with a torn anterior cruciate ligament in his right knee.

Urban was injured in Wednesday's practice when offensive tackle Jah Reid knocked Urban to the ground in a blocking drill.

---Kansas City Chiefs cornerback Sanders Commings will undergo ankle surgery after getting hurt in practice, head coach Andy Reid confirmed Thursday.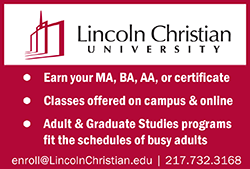 There is no timetable on his return. Running back Jamaal Charles put an open-field move on Commings, who had to be carted off the field Wednesday.

---Brady Quinn has not officially announced his retirement from the National Football League, but the veteran quarterback acknowledged he is entering a new "career challenge" with the announcement he will join FOX Sports as a college football and NFL studio and game analyst.

Quinn will serve as an in-studio analyst on FOX Sports 1's "America's Pregame" and "FOX Sports Live." In the booth, he will be teamed with Tim Brando for college games and Dick Stockton when on NFL assignment.

A first-round pick out of Notre Dame by the Cleveland Browns in 2007, Quinn has appeared in 24 career games, including 20 starts over seven NFL seasons. However, he has not taken a snap since 2012 when he started eight of 10 games for the Kansas City Chiefs.

-----------------------------------------------
[© 2014 Thomson Reuters. All rights reserved.]
Copyright 2014 Reuters. All rights reserved. This material may not be published, broadcast, rewritten or redistributed.