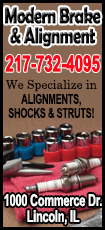 However, not all went according to plan Thursday for the Royals, who will be without first baseman Eric Hosmer for several weeks.

Ventura pitched seven strong innings, and Escobar laced a two-run triple in a four-run seventh as Kansas City downed the Minnesota Twins 6-3.

Hosmer exited after five innings with his right hand aching. An X-ray revealed a stress fracture of the third finger on his right hand. Hosmer sustained the injury July 20 when hit by a pitch, and he did not start in six of the next seven games.

Hosmer aggravated the injury on a check swing in his second at-bat Thursday against Twins right-hander Kevin Correia.

"I tried to grind through it, but it simply wouldn't let me do it. It just needs more time," Hosmer said. "It was tolerable. We knew it was going to be like that. The pain wasn't too bad.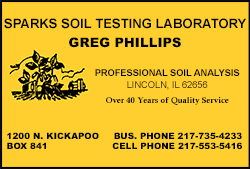 "They said as quick as three weeks and as long as six. Obviously, I'm going to be shooting for the three to four weeks. Stuff like this happens. We've got confidence in the guys to pick me up. The good thing is I can still get back for that last month and make that last push."

Ventura (8-8) was pulled after 103 pitches. He gave up two runs (one earned) on five hits and three walks while striking out seven.

The triple by Escobar, Kansas City's shortstop, scored right fielder Lorenzo Cain and third baseman Mike Moustakas. Center fielder Jarrod Dyson singled home Escobar, then stole second and third and scored on a throwing error.

Greg Holland pitched a perfect ninth to collect his 29th save.

Left-handed reliever Caleb Thielbar (2-1) gave up two runs in one-third of an inning and took the loss.

Kurt Suzuki delivered a pinch double in the eighth for the final Minnesota run. It was the first extra-base hit Royals right-handed reliever Wade Davis allowed this year.

Center fielder Danny Santana began the game with a home run just over the right field fence on a 1-2 pitch from Ventura. It was Santana's third leadoff homer and the fifth by the Twins this season.

"It's the first batter of the game, I can't get out of my game plan because of one home run," Ventura said.

Minnesota made it 2-0 in the third after Moustakas committed two throwing errors, allowing second baseman Eduardo Escobar, who led off the inning with a single, to score.

The Twins loaded the bases with one out in the fourth on left fielder Chris Parmelee's walk and singles by catcher Eric Fryer and Escobar Escobar, but they couldn't score. Santana fouled out and Ventura struck out shortstop Eduardo Nunez to strand the runners.

[to top of second column]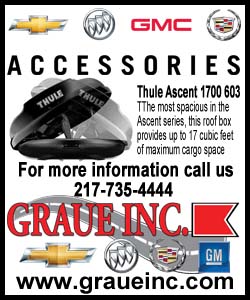 "We're not coming up with a big hit and coming up with those extra runs that you need," Twins manager Ron Gardenhire said. "They show up late. That's what we've been doing. We missed opportunities. When we got (runners) out there with less than two outs, we just didn't get a big hit. It always comes back and gets you late."

The Royals tied it in the fifth. Designated hitter Raul Ibanez and Moustakas hit back-to-back doubles for the first run. Moustakas scored with two outs when Eduardo Escobar failed to come up with Dyson's grounder.

Correia limited Kansas City to two runs (one earned) on five hits in six innings.

"I was throwing strikes and able to mix stuff up late," Correia said. "I was stuck in a situation (Moustakas' double in the fifth inning) where I had to give him a pitch to hit. I was trying to throw him a fastball, and it ran back over the plate. I was trying to get one in, and it ran back over the plate on me."

NOTES: The Twins extended the contract of All-Star C Kurt Suzuki for two years and $12 million. There is a vesting option for 2017 if Suzuki reaches 485 plate appearances in 2016. ... The Twins received LHP Tommy Milone from Oakland for OF Sam Fuld. Milone was 6-3 with a 3.55 ERA in 16 starts for the Athletics before spending most of July in the minors. He was optioned to Triple-A Rochester, but he likely will be inserted into the Minnesota rotation soon. ... Kansas City LHP Jason Vargas, who went on the disabled list July 9 while recovering from an appendectomy, will be activated to make a Saturday start at Oakland. ... The Twins recalled 1B Kennys Vargas from Double-A New Britain, where he was hitting .281 with 17 home runs, 17 doubles and 63 RBIs in 97 games. ... The Royals did not make a move before the trade deadline.
[© 2014 Thomson Reuters. All rights reserved.]
Copyright 2014 Reuters. All rights reserved. This material may not be published, broadcast, rewritten or redistributed.