Kiddie Tractor Pull pulls families together for a fun time

Send a link to a friend Share
[August 04, 2014] LINCOLN - Jim Drew from the Logan County Farm Bureau remembers Lynn Haseley being challenged to design the apparatus used for the Kiddie Tractor Pull. That was about 25 years ago and the equipment is still being used for the event that is even more popular today.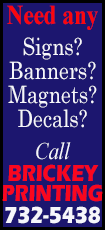 A crowd of about 75 or more people - moms, dads, grandparents, siblings, cousins and friends - gathered at the south end of the Logan County Fair Grounds at the three-on-three basketball courts on Tuesday morning.

Youngsters first stepped on the scales for their weight, and then were divided into one of three weight classes.

One-by-one, starting with the lightest weight children, each was called forward to get on the tractor and peddle as far as they could or to the measured goal of 40 feet. Weights were added to the sleigh to increase drag and break any ties.

Each child called stode out and got on the tractor with out hesitation. It was easy to see which children had seen or competed in the event before as they would walk out with an air of confidence, straddle the tractor with an attitude of purpose, and then peddled their heart out.

There were no jeers as in some venues and competitions today. But showers of cheers, encouragement, compliments, hugs and smiles spread through the crowd as young ones took their turns getting on a model mini-farm tractor with a weighted pulled sleigh.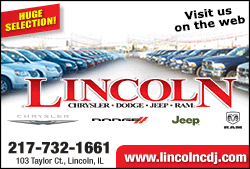 The activity was well attended as a family event. The children all radiated heart warming smiles and each had someone cheering them on.

A side attraction was when a goat that was won at Scrambles last year and brought back for showing this year, was brought over to visit. It was a delightful moment of a kid (goat) enjoying kids. Everyone was charmed.

A fun time was had by all on the beautiful sun shiny morning.

Trophies were presented to the top two winners of each weight group.

Winners for the 2014 Kiddie Tractor Pull
0 - 45 pounds
1) Alex Folkes - 40 foot (full pull)
2) Kane Komnic - 33.80 foot
3) Austin Wolf - 31.10 foot

46 - 64 pounds
1) Alex Folkes - 40 foot (full pull)
2) Joshua Bedolli - 40 foot (full pull)
3) Maddison Wurth - 38.7

65 - 80 pounds
1) Charlie Folkes - 40 foot
2) Eli Crane - 28.5 foot
3) Riley (last name not given) - 26.1 foot
The Folkes family had two boys and a girl; one in each of the weight divisions. All three won a first place.

Mom Folkes said that the kids are home schooled and for exercise they have a tractor to play on. She thinks that gave them an edge.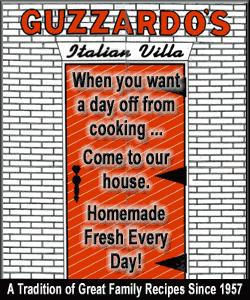 Dad Folkes said that they have taken the family to the Antique Tractor event in Plainfield where the kids competed last year. There were a lot more kids at that and the competition was a lot stronger. But they came home with International Harvester T-Shirts the boys were wearing.

The Tractor Pull was organized by the Logan County 'Young Leaders,' a young adult service organization that furthers appreciation and knowledge of the agriculture community. The event and the Young Leaders are sponsored by the Logan County Farm Bureau.

The Young Leaders also take the tractor pull to a number of other Logan County events such as fall festivals and homecomings with New Holland and Atlanta being a couple of the locations.


Weighing in, keeping records and performing other duties from Young Leaders were Deana Brooks and Sam Carter.
Brooks said that she has enjoyed being part of the Young Leaders.

Brooks explained that the Young Leaders do many activities throughout the year. In this past year some of what the group has done included helping with the YMCA playground construction, participation in the 'Grains to Groceries,' which donated to the Food Pantry; helped with the 'Kids Ag Day' which brings in fourth graders from all over Logan County to the Park District for agriculture learning activities; assisted with the FFA tour in January, and they helped set up the Fair stage for the concert.

Jim Drew said that the tractor pull was started with the intent of a fun activity for kids and families. There were lots of families and multi-generations enjoying the morning on Tuesday.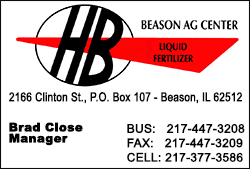 Drew said that there has been consideration to expand the competition to include adults. What's needed now is to come up with a design for the apparatus.

Thanks to the Young Leaders and the Logan County Farm Bureau for a great family event and all they do all year for our agriculture families and for our community.

[By JAN YOUNGQUIST]

ilfb.org - Young Leaders - Illinois Farm Bureau