California's new state budget emphasizes funding for education
Send a link to a friend Share
[August 05, 2014] (Reuters) - California's newest budget package of $152.3 billion in state spending emphasizes large increases for education, pays down debts, and proposes a 32-year plan to fully fund the teachers' pension system, the state's nonpartisan fiscal and policy advisor said on Monday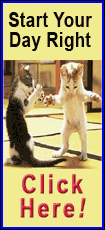 California's Legislative Analyst's Office released details on the state's preliminary fiscal 2014-2015 budget plan, which assumes an 8.6 percent increase over last year's spending.

The plan boosts funding for schools and community colleges; augments monies for child care and preschool by $255 million; increases in-home support services for the elderly or disabled; offers a one-time $100 million payment to the multifamily housing program; and pays down the state's $1.6 billion principal on deficit financing bonds.

The new budget proposes a 20.9 percent increase in spending from federal funds, particularly in the healthcare area, and a 53 percent decline in bond spending. Revenues from income, sales and use, and corporate taxes are projected to increase by 5.7 percent, or $5.6 billion, next year.

Total state reserves will decline from $2.9 billion to $2.1 billion by the end of the next fiscal year, according to the LAO's calculations. (Report: http://bit.ly/1v2B8JU)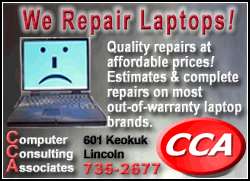 Education is a focus of the new budget, with significant increases to kindergarten through high school funding for operational and infrastructure costs. Community colleges will see boosts to some noncredit courses and bonds for eight capital projects.

City College of San Francisco received $29 million in "stability" funding. Termination of the college's accreditation last year contributed to a precipitous enrollment decline.

This year marks the first in a 32-year-plan to fully fund the $189.1 billion California State Teachers' Retirement System, which faces a $73.7 billion shortfall from large investment losses during the 2000s and reduced state contributions during the dot-com bubble. The state plans to bridge the gap through increases in member, employer and state contributions.

[to top of second column]
In July, most state employees received a 2 percent pay increase, while some groups such as highway patrol officers and correctional officers received more, totaling $500 million for the year.

The state budgeted $832 million from its cap-and-trade program for projects designed to reduce greenhouse gas emissions. That includes $250 million for permitting and land purchases to build a high-speed rail system, which should reduce emissions from vehicle and airplane traffic across the state.

Unlike in previous years when California contended with budget gaps totaling tens of billions of dollars, the state is entering its new fiscal year in financially good shape, thanks to new taxes and a surging economy. In June, California finished what it expects to be the second straight fiscal year "in the black," after four consecutive years of negative ending balances.

The LAO will release a final version of its budget summary this fall.

(Reporting by Robin Respaut; Editing by David Gregorio)
[© 2014 Thomson Reuters. All rights reserved.]
Copyright 2014 Reuters. All rights reserved. This material may not be published, broadcast, rewritten or redistributed.