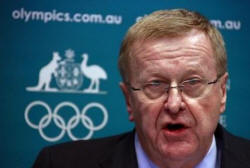 Prognosis for Rio Olympics 'much better': IOC's Coates
Send a link to a friend Share
[August 05, 2014] By Nick Mulvenney

SYDNEY (Reuters) - Australia's Olympic chief John Coates, who in April branded preparations for the 2016 Rio de Janeiro Olympics as the worst ever, said on Tuesday the prognosis was now "much, much better".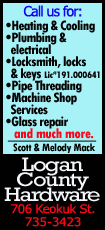 Speaking at an event to mark two years until the start of the Rio Games, the International Olympic Committee (IOC) vice president said Brazil's successful hosting of the soccer World Cup in June and July had been reassuring.

"I wasn't there but all of the reports to the IOC were good," Coates, who is a member of the IOC's coordination commission for the Rio Games, told a news conference in Sydney.

"We had concerns about the airport and getting around but that all worked, the transport worked.

"It's a different event ... but over the last two months they've really put their foot to the pedal.

"We're back there officially at the end of September for another report but the prognosis is much, much better."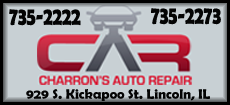 The first Games on the South American continent have been plagued by delays, rising costs and bad communication between different levels of the Brazilian government and organizers, prompting criticism from international sports federations.

Coates said he had received reports from the ongoing sailing test event in Rio that the water quality issue he had raised was being addressed.

He was also encouraged that a private construction firm had been brought in to work on building the Olympic Park, while tenders had finally been awarded and work started on the Deodoro venue cluster, where 11 sports will take place.

LOTS OF UNKNOWNS

Australia's Chef de Mission for the Rio Games Kitty Chiller said there were still problems with planning for the seven sports to be held in the Copocabana cluster, where Australia expects to have about 100 athletes competing.

"It will go down to wire and Rio does have a lot to do," she said. "It has been difficult for us at the AOC to plan because of some unknowns in Rio and the big one is the Copocabana zone.

"I've done the trip from the village to Copocabana in 34 minutes, I've also done it in 2 1/4 hours. We can't have our athletes traveling 2 1/4 hours each way.

[to top of second column]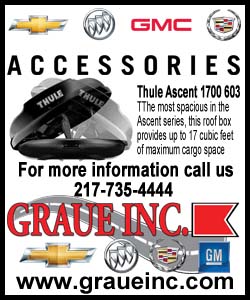 "So we need to rely on roads being built and infrastructure being completed to be able to plan appropriately and a lot of those things are unknown at the moment."

Australia expects to send a team of around 476 athletes to Rio in 2016 and have retained the target of a finish in the top five of the medals table, a goal they failed to reach in London in 2012 when they finished 10th.

The final medal tally would not be the only objective, Chiller said.

A review of the Australia swimming team after London detailed slack management, a "culturally toxic" environment, abuse of alcohol and prescription drugs as well as flouting of curfews and bullying.

Perhaps with that in mind, Chiller said there would be an education program for athletes aimed at imbuing them with a sense of the history of Australia's involvement in the Games.

"It's not only about top five," Chiller said. "One of the other objectives is for every athlete and official in that team to have a life's best experience.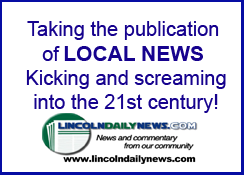 "It's important for our athletes to recognize the importance of team unity, to recognize the importance of the strong culture and values that underpin the Games and what Olympism is all about."

(Editing by Peter Rutherford)
[© 2014 Thomson Reuters. All rights reserved.]
Copyright 2014 Reuters. All rights reserved. This material may not be published, broadcast, rewritten or redistributed.