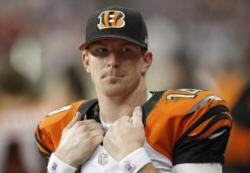 Bengals sign quarterback Dalton to six-year extension
Send a link to a friend Share
[August 05, 2014] (Reuters) - The Cincinnati Bengals cast their fortunes with quarterback Andy Dalton, signing the ginger-haired signal caller to a six-year extension on Monday worth up to a reported $115 million.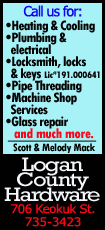 A second-round pick in the 2011 draft out of Texas Christian University, Dalton has led the Bengals to the playoffs in each of his first three seasons but is still looking for his first postseason victory.

The deal, through the 2020 season, is worth at least $96 million, a figure that could rise based on success in the postseason, nfl.com reported.

ďIím excited about the future and that Iíll be here for a long time," Dalton said in an interview on the team's website.

Dalton led the team to an 11-5 record last season, throwing 33 touchdown passes and 20 interceptions before Cincinnati fell to the San Diego Chargers in a wild card playoff game.
Overall, Dalton has posted a 30-18 regular season record in three years with the NFL club, but has thrown only one TD against six interceptions in the postseason.

Dalton, 26, said he would not feel added pressure after signing the big extension.

ďI expect to go out and play well. Thatís the biggest thing. I donít think there is any more pressure,Ē he said about expectations.

ďThe biggest thing hanging over me is I havenít won a playoff game. Thatís what weíre striving to do. Not win just one, but win it all.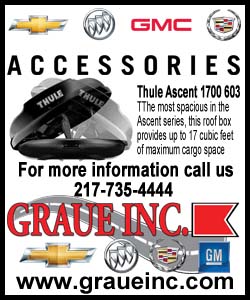 "Until that happens, people will always say, ĎHe hasnít done this, he hasnít done that.í I have to go out and accomplish that.Ē

The Bengals open the 2014 season on Sept. 7 in Baltimore against the Ravens.

(Reporting by Larry Fine, Editing by Gene Cherry)
[© 2014 Thomson Reuters. All rights reserved.]
Copyright 2014 Reuters. All rights reserved. This material may not be published, broadcast, rewritten or redistributed.