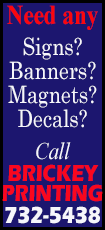 "He has in every way met our expectations," head coach Marvin Lewis said at a press conference announcing the deal. "I know he's excited to be here, be part of Cincinnati and part of the Bengals' organization."

Dalton is 30-18 as a starter with the Bengals, who drafted the quarterback in the second round in 2011.

The extension can be worth up to $115 million if Dalton reaches performance escalators tied mostly to playoff performance.

- - -

New York Giants running back David Wilson will be placed on season-ending injured reserve after being advised not to play football by his surgeon.

"David has diffuse cervical stenosis," said Dr. Russell Warren in a team-issued "We let David know that by playing, he would be putting himself at risk for more episodes like last week or perhaps something more serious."

Wilson suffered a burner during the Giants' July 29 practice.


- - -

Former Green Bay Packers great Brett Favre will be inducted into the team's Hall of Fame and have his No. 4 retired in 2015.

Favre will be honored during a ceremony on Saturday, July 15, 2015 and the uniform No. 4 that he wore for the Packers from 1992-2007 will be retired.

"It's more than a dream come true," Favre said via teleconference. "It is time to come back. I think this will be a great event."

- - -

Cleveland Browns quarterback Johnny Manziel took first-team reps for the first time and wide receiver Josh Gordon returned to practice.

Manziel is competing with Brian Hoyer for the starting quarterback job. The former Heisman Trophy winner previously only took snaps with the second unit on offense.

Manziel completed a 40-yard pass to wide receiver Travis Benjamin on his first play in drills. Manziel later threw an interception.

The Browns claimed offensive tackle Michael Bowie off waivers from the Seattle Seahawks.

- - -

Dallas Cowboys quarterback Tony Romo is not expected to start the team's exhibition opener Thursday against the San Diego Chargers.

Romo had his largest workload of training camp on Sunday after taking consecutive days off to rest his surgically-repaired back.

- - -

New England Patriots tight end Rob Gronkowski missed practice, but it was a scheduled rest day at the outset of joint workouts with the Washington Redskins in Ashburn, Va.

Head coach Bill Belichick said there was no setback for Gronkowski, who has been limited in practice as the team monitors his recovery from offseason surgery to repair a torn anterior cruciate ligament.

- - -

[to top of second column]
Redskins quarterback Robert Griffin III was happy to have a brief chance to talk to his Patriots counterpart Tom Brady, who started five Super Bowls and won three.

"He was saying that he's been in the same offense for 15 years, which is astounding," said Griffin, who is learning the second offense of his three NFL seasons.

"That's amazing. ... He said this is only my third year and ... I have a lot of football left in me. That's good coming from a guy like him."

The Redskins waived injured wide receiver Jerry Rice Jr. He is the son of Hall of Fame wide receiver Jerry Rice.

Rice Jr. tore the labrum in his left shoulder Thursday and requires surgery. If he clears waivers, the team can place him on injured reserve.

- - -

Chicago Bears wide receiver Marquess Wilson fractured his clavicle during practice. The team did not place a timetable for his return.

The Bears drafted Wilson in the seventh round last year. He had two catches and played 76 snaps in 2013.

- - -

Atlanta Falcons rookie defensive tackle Ra'Shede Hageman did not break his right hand during a fight with teammate Joe Hawley on Sunday.

After the fight, Hageman left the field. According to ESPN, a source said there were discussions about Hageman possible having a hairline fracture in his wrist. However, an X-ray revealed no break. The Falcons listed the injury as a bruise.

- - -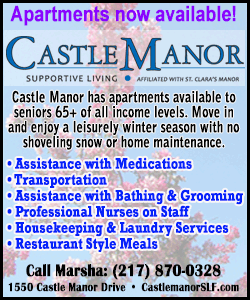 Charges against Denver Broncos safety T.J. Ward were dropped in exchange for community service.

Ward had been charged with misdemeanor assault and disturbing the peace charges for allegedly throwing a glass mug at a female bartender at a Denver strip club in May.

Broncos running back Montee Ball underwent an appendectomy but is expected to be ready for the regular-season opener against the Indianapolis Colts, according to ESPN.

- - -

Safety Mike Mitchell passed his physical and was activated from the physically unable to perform list in time for practice with the Pittsburgh Steelers.

Mitchell missed nine days of training camp recovering from a groin injury. (Editing by Gene Cherry)
[© 2014 Thomson Reuters. All rights reserved.]
Copyright 2014 Reuters. All rights reserved. This material may not be published, broadcast, rewritten or redistributed.