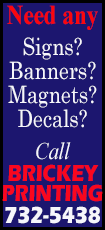 Richards pitched a five-hit shutout to lead the Los Angeles Angels to a 5-0 win over the Los Angeles Dodgers on Monday night in front of a sellout crowd of 53,166 at Dodger Stadium.

Richards (12-4) not only scattered five hits but also retired 22 of the final 26 batters he faced while amassing 12 groundouts and nine strikeouts. The right-hander conceded only two walks in the first complete-game shutout of his major-league career, but threw two wild pitches.

"His breaking ball was good late," Dodgers manager Don Mattingly said. "His stuff is electric when he gets going. We really didn't do anything with it at all."

For Richards, defusing a bases-loaded predicament in the bottom of the second inning provided the turning point.

"That's when I started feeling out in front and I started filling up the strike zone more," Richards said. "I really didn't have command early on, but I started settling into it."
When Richards began the top of the ninth, the Angels' usually busy bullpen paused to watch from the right-field corner.

"That's faith in me," Richards said. "It's important to me that my teammates and my coaches have faith in me."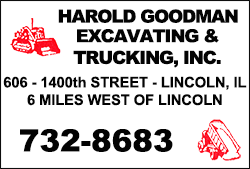 The victory enabled the Angels to remain one game behind the first-place Oakland Athletics in the American League West. It also broke Richards' personal two-game losing streak.

"I don't really think about my last performances," Richards said. "This one will be over with tomorrow. This whole team is about today, day to day."

Before this season, Richards had an 11-13 record and a 4.42 earned-run average in less than two years of major-league service.

Dodgers right-hander Zack Greinke (12-7) took his third loss in his past four decisions. Greinke allowed five runs (three earned) on six hits and two wild pitches while striking out five. The loss narrowed the Dodgers' lead over the second-place San Francisco Giants to 1 1/2 games in the National League West.

The game was the first in what local fans call the Freeway Series, which will continue with another game at Dodger Stadum on Tuesday night, followed by two at Angel Stadium in Anaheim the next two nights.

The Angels took a 4-0 lead in the top of the first on four hits, two wild pitches, an error and a fielder's choice.

Right fielder Kole Calhoun began the game by lining a single to left field. Center fielder Mike Trout followed with another line drive to left. Dodgers left fielder Carl Crawford tried to make a one-handed catch while sliding on his knees but the ball bounded past him. As a result, Calhoun scored and Trout went to second base on the double.

First baseman Albert Pujols lined another double into center field to bring Trout home. After moving to third base on left fielder Josh Hamilton's groundout, Pujols was tagged out at the plate on a fielder's choice from shortstop Erick Aybar.

With second baseman Howie Kendrick at the plate, Greinke threw a wild pitch that put Aybar at second base. Kendrick then hit a ground ball to shortstop Hanley Ramirez, whose wild throw allowed Aybar to score. Kendrick moved to second on another wild pitch before scoring when third baseman David Freese lined a single to right field.

[to top of second column]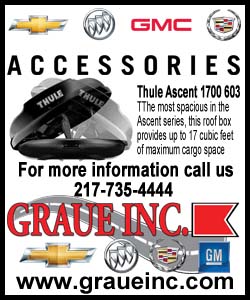 "We see a lot of teams try to jump on him early," Mattingly said of Greinke. "Not too many people have been successful with it."

But Greinke retired 13 of the next 14 batters, allowing just one base runner on an error, to give the Dodgers a chance to bring the potential tying run to the plate in the bottom of the second.

The Dodgers loaded the bases with two out. Ramirez lined a single before right fielder Matt Kemp and catcher A.J. Ellis walked. But Greinke, who won the Silver Slugger as the National League's best hitting pitcher last year, flied out to end the threat.

The Angels used Hamilton's eighth home run of the season, a solo drive, to extend their lead to 5-0 in the sixth. On a 3-2 count, Hamilton pounded Greinke's fastball into the right-field stands.

NOTES: Monday marked the 29th anniversary of former Angel Rod Carew getting his 3,000th career hit. Carew, playing for the then-California Angels, slashed a single to left field in the third inning of a home game against the Minnesota Twins. Frank Viola gave up Carew's 3,000th hit. ... The Angels activated OF Collin Cowgill from the 15-day disabled list Monday and placed RHP Michael Morin on the disabled list with a lacerated left foot. Cowgill suffered a broken nose and right thumb July 12 after being hit by a pitch. ... Since the All-Star break, the Angels are batting .238 in two categories heading into Monday's action: as a team (138-for-581) and with runners in scoring position (34-for-143). The Angels are among the American League's top five in several offensive departments. ... Angels 1B Albert Pujols needed one home run heading into Monday's game to take over 21st place on the all-time list. Pujols is tied with Hall of Famers Ernie Banks and Eddie Mathews with 512 career homers. ... Dodgers LHP Clayton Kershaw won the National League's award as its pitcher of the month Monday for the second consecutive month. Kershaw went 4-0 with three complete-game wins in five starts, including one shutout, and permitted just five earned runs in 42 innings. ... Dodgers RF Matt Kemp was named the National League's player of the week Monday after hitting five home runs and driving in nine runs while batting .409 (9-for-22) in a six-game span. ... Since the All-Star break, Dodgers CF Yasiel Puig has been leading the National League with a .447 average (17-for-38), a .533 on-base percentage and a .816 slugging percentage before Monday's games. ... Dodgers C A.J. Ellis returned to the starting lineup for the first time in three games. Ellis' right knee became inflamed Friday night after foul balls hit it twice.
[© 2014 Thomson Reuters. All rights reserved.]
Copyright 2014 Reuters. All rights reserved. This material may not be published, broadcast, rewritten or redistributed.