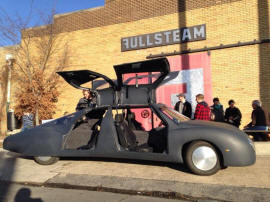 Electric Car Cruise to be held this Saturday along the Original Mother Road in Historic in Downtown Atlanta
All Electric and Hybrid Cars Invited, Music, Great Food, 50/50 Drawing, Hourly Drawings, Free & Open to the Public


Send a link to a friend Share
[August 06, 2014] LINCOLN - When Rt. 66 was commissioned in 1926 it helped develop the gas and service stations that today we take for granted. Back then, however, these fixtures of the highway didn't exist. If you wanted gas for your new automobile, you had to go to the local hardware or grocery store where you'd find a single gas pump the owner had put in to earn a little extra cash.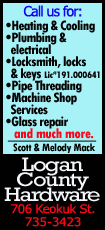 With the huge increase in automobile traffic created by Rt. 66, the need for businesses dedicated solely to serving the traveling public arose - and service stations were born. Rt. 66 is now poised to help create the next big transportation infrastructure needing to be developed: charging stations for electric vehicles. Atlanta is interested in helping other Rt. 66 communities discover how to better serve the traveling public that will be searching not for a pump, but a plug-in. Attend the Atlanta Electric Vehicle Cruise-in on August 9th, check out some cool EV cars, and learn more about how the Mother Road is working to give birth to a new travel infrastructure.
The electric car built by Illuminati Motor Works (IMW) will be on hand for the event. In 2010 IMW's electric vehicle prototype, which IMW dubbed "Seven", was the most fuel-efficient mainstream class contender in the Progressive Insurance Automotive X Prize. At 207 MPGe, the "Seven" is the most fuel efficient electric sedan on the road today.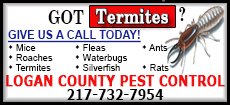 As noted on the Illuminati Motor Works website:
"In 2007, a team of virtually self-funded volunteers began to build an electric vehicle ("Seven") from scratch in a converted pole barn in central Illinois. They dedicated nearly three years of their lives and sacrificed time with loved ones to answer the challenge the Progressive Insurance Automotive X PRIZE (PIAXP) had put forth: To build a car capable of 100 MPGe. After working their normal 40-hour-a-week jobs, they would meet in the workshop to spend unpaid nights, weekends, and holidays making this dream a reality.
In June of 2010, at Michigan International Speedway, their homemade, 4 seat, 3155 pound battery electric vehicle achieved 182 MPGe on a 134 mile run. It passed every safety and efficiency test with the exception of one: due to a slipping clutch, the car missed passing the 0-60 MPH acceleration test by 5 seconds and was thereby knocked out of the competition.
Despite losing the chance to win the $5 million prize, this team had already won by proving what was possible. Using a pioneering passion born of American ingenuity, they had accomplished what the automotive industry has yet to do.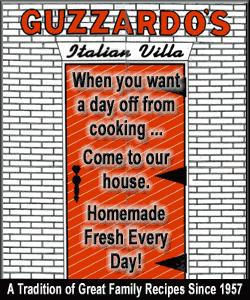 In March 2011, Seven achieved an EPA mileage rating of 207.5 MPGe, surpassing the winning cars in all classes of the Progressive Automotive X PRIZE."
Kevin Smith, "Seven" Team Leader/Engineer, will bring his one of a kind car to Atlanta's Rt. 66 EV Car Cruise-In so everyone attending can have the opportunity to see one of the most unique vehicles on the road today. The Cruise-In will be held in downtown Atlanta on Historic Rt. 66 from 10am-4pm. This free event is open to the public.
While in Atlanta be sure stop at the Palms Grill Café for a piece of blue ribbon homemade pie, tour the J. H. Hawes Grain Elevator Museum, get your picture taken with the Bunyon Giant, pick up a Rt. 66 souvenir at the Gunnar Mast Trading Post, have a cheeseburger at Chubby's, visit the Atlanta Museum, enjoy a cold one at "The Korner", buy some homemade candy or a one-of-a-kind item at the Arch Street Artisans shop, then stroll around and see all the assembled Cruise-In cars.
Saturday August 9, 10 a.m. to 4 p.m.


Space for 40+ Vehicles


Two - Level 2 Eaton Charging Stations


Available by Advanced Reservation * - No Fee


Sixteen - Level 1 Charging Stations — Available on a 1st Come 1st-Served Basis — No Fee


Overnight Accommodations —Available at The Colaw Rooming House — 217-648-2322 www.thecolawhouse.com • 217-671-1219
[Text received; BILL THOMAS]