Governor Quinn invites applications for 32nd Annual Hometown Awards

Send a link to a friend Share
[August 05, 2014] CHICAGO – Governor Pat Quinn is encouraging Illinois communities large and small to submit entries for the 2014 Governor's Hometown Awards competition. This year marks the 32nd annual event, which recognizes volunteers whose hard work and dedication greatly improve their communities. The deadline to submit applications is August 18, 2014.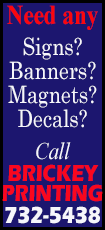 "Illinois is at its best when people rally together to make improvements and overcome challenges in communities," Governor Quinn said. "These awards honor volunteers who are giving back to their communities and helping us build a stronger Illinois for future generations."

The Illinois Department of Commerce and Economic Opportunity (DCEO) administers the awards. They are given based on community population in six project categories: services and mentorship, beautification and sustainability, parks and recreation, memorials and monuments, history and historic preservation, and general projects.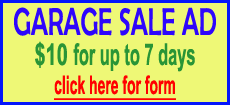 Previous award winners include the creation of an urban farm and apiary on a hospital parking lot rooftop; the upcycling of an abandoned and overgrown parking lot into a community teaching garden; a mentoring program to address high levels of juvenile delinquency in a small community; a memorial honoring women in military service; redevelopment of a vacant church into a community building and YMCA; establishment of a walking trail along the Mississippi River; a reading mentorship program; and other noteworthy volunteer-driven projects.

"These awards are a tribute to not only hard work, but also the creativity in our state's citizenry," DCEO Director Adam Pollet said. "Communities have different goals but when they work toward local improvement, there is a common result: Illinois is a better place to live and work."

Award applications may be submitted by a variety of community representatives such as local governments, schools, youth groups, community organizations, chambers of commerce, community action agencies or local job training organizations.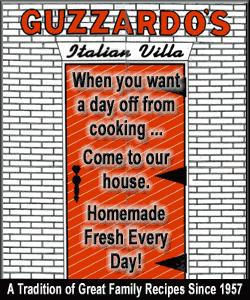 A team of impartial volunteer judges will evaluate the applications on need, use of resources and impact. Information will be gathered from two sources: the application and a project presentation to be given in Springfield. The judges will select the category winners and also nominate one project from each population division to receive the coveted Governor's Cup, a traveling silver trophy which signifies the project deemed most representative of the spirit of Illinois volunteerism. The 2013 Governor's Cup Winner was Mount Vernon for the conversion of an abandoned nursing home into an all-volunteer homeless shelter.

For more information on the Governor's Hometown Awards, including application details, visit http://www.illinois.gov/dceo/
CommunityServices/GHTA/Pages/default.aspx . All award winners will be recognized at a reception at the Governor's Mansion this fall.
[Text recieved; THE OFFICE OF GOVERNOR PAT QUINN]