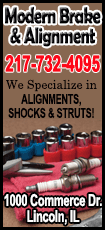 This year's first place winner was Jacob Runyon. Runyon was given a choice between several selections of a new stove. The stove was purchased through contributions made from various "friends of the
Cake Classic."

Today, and for some years, all the funds raised from the auction go to Logan County's 4-H for programming throughout the year. This year auctioneer Mike Maske helped the 4-H raise $3,975 from eight winning cakes.

A special guest was also present on Sunday. Sitting at the hostess table was the first place winner of the first Cake Classic, Marilyn Klokkenga.

Marilyn recalled for Lincoln Daily News that when she won, it was only the second cake she had ever baked. It was a chiffon.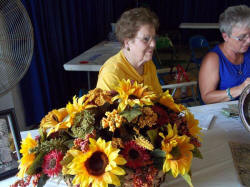 Marilyn Klokkenga
And if you are wondering, no, she never entered again. So, you might say Marilyn won every cake contest she ever entered. But the real reason she didn't enter again, the next year anyway, she said the original rules did not allow someone to enter for a certain number of years after winning.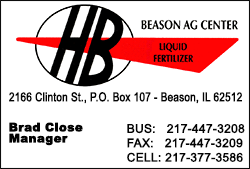 Over the years it has been a common refrain from many of the contestants that the cake they made that day was just their first or second cake they ever baked.

Whether it is the lack of past failure that makes some so bold as to try something that could go so wrong; the desire to boast the title "Best Cake Baker" or today, interest in raising funds that go to 4-H, a wholesome group that teaches kids skills, sportsmanship and confidence; congratulations are well in order to all - for baking a good cake is work and can be a delicate matter.

Cakes are judged on set criteria and in accordance to desired characteristics for the type of cake that it is. A good cake requires more than putting the right ingredients in correct amounts. A cake can easily flop if ingredients aren't mixed in the right order employing the correct mechanical techniques.

By way of an example, a cake that calls for stiffly beaten egg whites - whites will not beat up if yolk gets in while separating, whites and utensils need to be cold without a tad of grease, and then beaten whites must be carefully folded into other ingredients so as not to crush the air built into them.

Things can go wrong in all types of cakes - if the batter is under beaten, humidity affects some cakes, improper type flour, over done, under done; slamming oven doors can flatten a cake flat as a pancake -- not a pretty sight and somehow confuses taste buds too.

But if you know any of the following past 50 years of winners, you might ask them if they will share their secrets.

50 years of winners -
Year - Baker - Home town - Cake - Price
1964 Marilyn Klokkenga Atlanta Chiffon $25
1965 Marjorie Reiners Emden Spice $25
1966 Leona Apel Lincoln Spice $32.50
1967 Dorothy Behrend Hartsburg Angel Food $27.50
1968 Ruth Ellen Wurth Hartsburg German Chocolate $40.
1969 Fran Lessen Hartsburg German Chocolate $60.
1970 Emma Lou Knauer Lincoln Banana Chiffon$100.
1971 Beulah Lechleiter Lincoln Chiffon $45.
1972 Susan Lessen Hartsburg Red Velvet $105.
1973 Eileen Bogar Armington White Butter $110.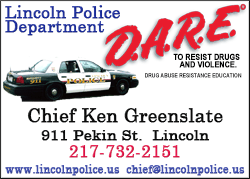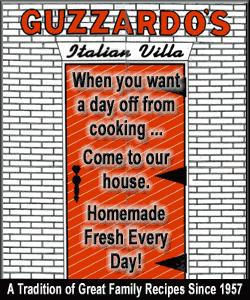 Year - Baker - Home town - Cake - Price
1974 Shirley Britt Mount Pulaski White Butter $110.
1975 Mary Ann Reed Emden Chocolate $130.
1976 Shirley Britt Mount Pulaski (Angus Farmer) Chocolate $30.
1977 Eileen Bogar Armington Chiffon $150.
1978 Jill Bogar (15 years old) Armington Lovelight Chocolate $240.
1979 Nancy Shanle Mount Pulaski Spice $175.
1980 Betty Litwiller Armington Waldorf Astoria $200
1981 Faye Adams Middletown Chiffon $330.
1982 Mary Duitscher Lincoln Red Velvet $320.
1983 Norma Bath Hartsburg Spice $300.
Chan Fuller Auctioneer
Year - Baker - Home town - Cake - Price
1984 Wayne Buse Chestnut White Butter $410.
1985 Betty Deverman Beason Red Velvet $310.
1986 Mina Bradburn Lincoln Chocolate $350.
1987 Florence Klockenga Lincoln Angel Food $400
1988 Darren Roach Lincoln White $350.
1989 Betty Green Washington Spice $400.
1990 Diane Hinch Hartsburg Spice $300.
1991 Gail O'Donough Lincoln Chiffon $325.
1992 Sheila Bradburn Lincoln Chocolate $300.
1993 Janet Zoelzer Decatur Chocolate $475.
Fuller and Mike Maske - Auctioneers
Year - Baker - Home town - Cake - Price
1994 Annie McLaughlin Atlanta Red Velvet $475
1995 Janet Dahmm Lincoln Angel Food $500.
1996 Jeanne Runyon Peoria Chocolate $575.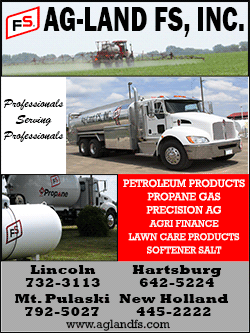 Mike Maske - Auctioneer
Year - Baker - Home town - Cake - Price - Buyer
1997 Christina Esposito Bloomington Spice $625.
1998Abrigail Sasse Beason Teen Chocolate $500.
1999 Jena Read Lincoln Angel Food $530.
2000 Stephen R. Wurth Hartsburg German Chocolate $500 Culler's French Fries.
2001 Lisa Barr Chestnut Chocolate $500.
2002 Cherie Rankin Emden Red Velvet $500 Culler's French Fries.
2003 Jack Buckley Chestnut Chocolate $550 Culler's.
2004 Steve Wurth German Chocolate $500.
2005 Lisa K. Barr-Jacobs, White Butter $650 Culler's.
2006 Teri Rich -- German Chocolate $600 Culler's.
2007 Jack Buckley Chestnut Chiffon $650 Culler's.
2008 Joan Dahmm Beason.
2009 Mary Rankin Red Velvet $800 Culler's.
2010 David Carter Lincoln Angel Food $1,000 Culler's.
2011 Elizabeth Carter Lincoln Spice $750 Culler's.
2012 Joan Dahmm Beason German Sweet Choclate $1,000 Culler's.
2013 Carlene Carter Lincoln Spice $700 Culler's.
2014 Jacob Runyon East Peoria $1,100 Culler's.
[By JAN YOUNGQUIST]