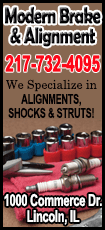 It's hard to believe it is August already. So that means the Art & Balloon Festival is just around the corner. The Park District has partnered with the City of Lincoln and is offering Sidewalk Chalk Art again. You may register at the Park District and we ask that you do so by Sunday, August 17 during regular business hours. Artists will be informed of their location via a phone call. You may plan on drawing your art work on Thursday, August 21. Each registration will include chalk and sealant. Only chalk should be used, NO crayons or markers. You may enter as an individual or as a team/classroom.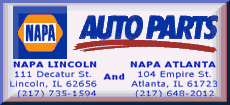 Join us for our Second Up Up & Away 5K on Sunday, August 24.
This run will be timed by the Bloomington Lake Run Club. Your bib number must be visible at the finish line to be considered for awards. Awards will be presented to the top male and female winners along with age group winners; 19 & under, 20 – 29, 30 – 39, 40 – 49, 50 – 59 and 60 and over.
Cost for the run is $20.00 if registered by August 15. $25.00 after August 15. Packet pick-up (t-shirts and goodie bag) will be Friday, August 22 at the Lincoln Park District Fit Zone between 9:00 a.m. and 5:00 p.m. or at the Sunday morning check in 7:30 – 8:30.
Registration forms are available at the Fit Zone or our sponsor locations, Graue Inc., Chris Coyne State Farm office or Camel's Hair'em.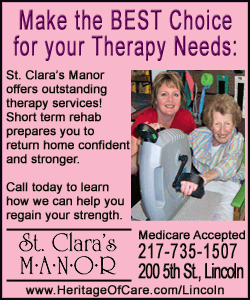 Thank you to our other sponsors Seth Goodman & ME Realty, The Courier, Family Custom Cleaners, Blades Hair & Nail Salon, Van Hoorn Farms, Road ID & Scheels. Printable forms are also available on our web site. Seth Goodman and his hot air balloon DONE DEAL will be present to help us "launch" our race along with LHS Color Guard to cheer runners/walkers down Railer Way!
This is a fun, fast course that will begin in the Park District parking lot, continue down Railer Way, left on Home Avenue, up the hill and back to the Park District. Before the race enjoy a motivating cardio warm up & stretching exercises. During the race have fun at the awesome water balloon stops! After the race load up on healthy snacks and water along with more water balloons. A fun morning for the entire family!
[Text received; LINCOLN PARK DISTRICT]