Farm groups respond to announcement of updated livestock regulations

Send a link to a friend Share
[August 08, 2014] SPRINGFIELD - Groups representing Illinois livestock farmers said today newly-announced rules that will affect livestock farms in the state strike a balance between protecting the environment and allowing farmers to operate. The rules, approved by the Illinois Pollution Control Board (IPCB) as part of a years-long process, have been updated to ensure consistency with federal regulations that also govern livestock farms.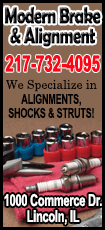 "We certainly appreciate the willingness of state regulators to listen to the concerns we raised on these rules and how the rules could impact livestock farms across Illinois," said Richard Guebert Jr., president of the Illinois Farm Bureau® (IFB). "We still have concerns with some aspects of the rules, but also feel that our concerns were heard. Going forward, we will work with all interested parties and the Illinois Environmental Protection Agency (IEPA) on how these rules will be implemented."

"Although our members are already strongly regulated under the Livestock Management Facilities Act (LMFA), we believe these rules provide for additional environmental assurance while enabling farmers to continue to operate," said Todd Dail, a pig farmer from Erie, Ill. and president of the Illinois Pork Producers Association (IPPA). "As a livestock farmer, I take great care to ensure the safety of the environment. All farms have a responsibility to adopt management practices that protect our natural resources and limit any environmental impacts. I believe that sound environmental protection can be achieved regardless of the size of our farm or the number of animals we raise."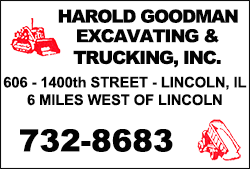 The rules outline – among other requirements – protocols for applying manure as fertilizer on farmland, manure management plans and recordkeeping for livestock farms. Not included in the rules is a requirement that livestock farmers register with the state, providing specific details about their farms. IFB and IPPA, with the Illinois Milk Producers Association and the Illinois Beef Association, successfully argued that IPCB does not have the authority to require registration; that registration is not required in federal rules that govern livestock farms; and that IEPA has indicated it does not want, nor does it need, a reporting rule. IEPA has its own system in place to handle identification and inspection of livestock farms.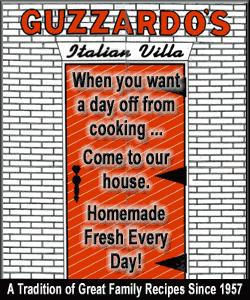 "Today's farms employ modern technology and innovations that allow farmers to better capture, and recycle the valuable nutrients in manure than we did just a generation ago. From adopting best practices and new technologies to implementing nutrient management plans and adhering to a stringent set of state and federal regulations, Illinois livestock farmers are committed to doing what's right to protect our natural resources," said Dail.

The Illinois Farm Bureau is a member of the American Farm Bureau Federation, a national organization of farmers and ranchers. Founded in 1916, IFB is a non-profit, membership organization directed by farmers who join through their county Farm Bureau. IFB has a total membership of more than 400,000 and a voting membership of more than 82,000. IFB represents three out of four Illinois farmers.

The Illinois Pork Producers Association (IPPA) represents more than 2,000 pork producers throughout Illinois and the Illinois pork industry, which contributes more than $1.8 billion and more than 10,500 jobs to the state's economy. IPPA is comprised of county pork producer groups in approximately 20 counties throughout Illinois. IPPA is an affiliate of the National Pork Producers Council and the National Pork Board.
[Text received; ILLINOIS FARM BUREAU]