Lincoln Heritage Museum attendance surpasses expectations
New museum matches average annual attendance in first three months after opening
Send a link to a friend Share
[August 09, 2014] LINCOLN - The Lincoln Heritage Museum reopened in April with much fanfare and optimism that the new location and design would draw more visitors interested in Abraham Lincoln to Lincoln and Logan County. That optimism has not been misplaced. Over 2,200 guests have passed through the doors in the Museum's first three months, which is as many as usually visited the old museum each year. By April 2015, the Museum hopes to have seen 6,000 or more names in the guestbook.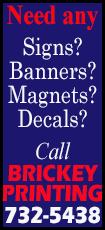 The Museum staff has been delighted to see so many visitors and by the feedback they've received, including favorable comparisons with the larger Abraham Lincoln Presidential Museum in Springfield.

"Being compared with an elite museum like the Presidential Museum is fantastic. Visitors' responses to our museum have been very gratifying. They're blown away by the interactive design and experience, and also pleased to find that we have retained that sense of intimacy that we had in the old museum," said Lincoln Heritage Museum Director Ron Keller.

"There are many aspects that set us apart from other museums—even other Lincoln-themed museums," explains Keller. "By focusing on Lincoln's personal characteristics, we encourage people to ponder how they live out their lives with greater empathy, vision, leadership, perseverance, honesty, and intellect. If we can transform lives here, then there is no better purpose a museum can serve. The supreme goal of a good museum is to get people to think, and we hear that from visitors time and again. Visiting our Museum is an emotional and thought-provoking experience."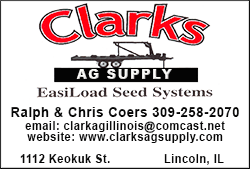 The Lincoln Heritage Museum was a topic of conversation at the most recent meeting of the Abraham Lincoln Association (ALA), the premier Lincoln organization in the country.

"Several members of the ALA board raved that the museum is a 'must see.' It's exciting to hear their feedback, and to have prominent Lincoln organizations seeking us out to partner with them," said Anne Moseley, assistant director at the Lincoln Heritage Museum.

As expected, the Lincoln Heritage Museum is becoming a tourist destination in its own right. Keller cited several examples of visitors who have made special trips to Lincoln.

"A couple from eastern Ohio traveled to visit us specifically. They said they may go to Springfield while they're here, but that they came specifically to see us. A woman from the board of an Albuquerque, New Mexico historical museum that's planning a redesign came all the way out here to take notes and see how we were able to create a cutting-edge, immersive type museum. Also Abraham Lincoln enthusiasts from both coasts have heard the buzz and traveled to Lincoln to see the Museum for themselves. That is exciting stuff," said Keller.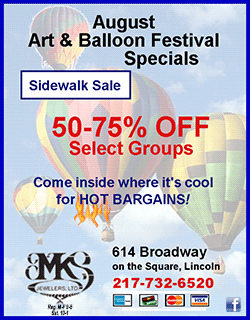 The impact of the Museum is already being felt by the larger Logan County community.

"Because of the high quality of our Museum, we have groups, families and individuals visiting Lincoln almost daily. I think Logan County is witnessing a residual effect in terms of economic growth because of our Museum," said Lincoln College President John Blackburn.

"Out-of-town visitors regularly ask about motels, restaurants, and places to shop. We are happy to direct them to downtown, to lodging accommodations, and to other attractions here in our town and throughout the county," said Moseley.

As autumn approaches, the Museum is not resting on the laurels and the energy of the opening. Several special events are planned, including a living history night celebrating the 175th anniversary of the establishment of Logan County, a workshop for individuals interested in becoming certified interpretive guides, and a book signing. Early in 2015, the museum will install special exhibits to commemorate the 150th anniversary of the founding of Lincoln College and the 150th anniversary of Abraham Lincoln's assassination and funeral procession. Keller and Moseley anticipate that these events will bring even more new visitors to the Museum as well as provide ongoing opportunities for returning visitors to keep learning from Lincoln and living like Lincoln.

The Lincoln Heritage Museum is located in the Lincoln Center on the north side of the Lincoln College campus. Hours are from 9 a.m.to 4 p.m. Monday through Friday, and 1 to 4 p.m. on Saturdays. For more information visit the website at museum.lincolncollege.edu
[Text received; TRACY BERGIN, LINCOLN COLLEGE]