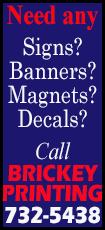 At the same time, the sources said, at least 16 Italian-made fuselage sections for the 787 have stacked up in a Boeing hangar in Wichita, Kansas, rather than being shipped directly to the factory, a sign of changes in the production process.

The unusual shifts, details of which have not been previously reported, are partly a response to unfinished jobs building up as 787s move along the assembly line and partly an effort by Boeing to speed up the factories.

Boeing spokesman Marc Birtel said outside work is not unusual when unfinished jobs build up along the assembly line, and is not unique to the 787 line. He said the company has reduced the backlog of jobs since January, though the sources said the situation has gotten worse.

The company is trying to streamline 787 production and cut costs while hitting its target of delivering a record 110 Dreamliners this year, up from 65 in 2013.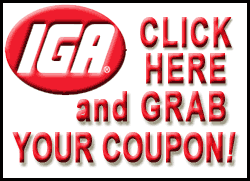 Investors are counting on smooth Dreamliner production to lift Boeing's stock, which has fallen 12 percent this year on fears that production could falter as Boeing speeds up the factories and introduces new models, and that global demand for new airplanes will taper off after years of heady growth.

Boeing stock was up 0.13 percent, to $119.99, in afternoon trading on the New York Stock Exchange.

In some sense, the production problems reflect the aerospace sector's record-setting strength. Order books at Boeing and rival Airbus <AIR.PA> are bulging, with about 10,000 planes valued at more than $700 billion combined. Both companies are speeding up output of their best-selling models.

The 787, an innovative, fuel-saving long-range jet, the most popular version of which carries a list price of $257 million, has garnered 1,057 orders since it hit the market in 2004. Most are made at Boeing's factory in Everett, Washington, with a smaller line in North Charleston, South Carolina.

But North Charleston also puts together midbody fuselage sections from pieces shipped by Alenia, a unit of Italy's Finmeccanica <SIFI.MI>. North Charleston workers install wiring and other components and ship the finished pieces to Everett or their local assembly line for final assembly.

The production process did not previously involve storage of midbody section pieces in Wichita, according to the sources. Boeing sold its operations there in 2005, and has put the last of its facilities there up for sale.

Boeing said the rerouted fuselages are stored for a couple of weeks in Wichita to ensure they are available when needed in North Charleston. No assembly work is being performed in Wichita, and the rerouting is due to be phased out soon, the company said.

[to top of second column]
Meanwhile, the 787 assembly line still has a large volume of unfinished jobs, according to people familiar with the production.

The jobs, known as "traveled work" because they are moved to the next part of the assembly line, surged early this year when Boeing increased 787 production to 10 a month from seven. Boeing stock dropped when the problems surfaced, and the company hired back hundreds of contract workers it had laid off to attack the problem.

In May, Boeing said it had largely eliminated traveled work and gave South Carolina workers a bonus for cutting the backlog.

But since then, Boeing has dispatched teams to complete installation of galleys, lavatories, seats, stowage bins and carpet while the planes are parked on the flight line, according to two people with knowledge of the situation. The work is normally performed in the factory.

Employees at the plant in Everett are working mandatory 10-hour days and weekends to keep up, said the people, who were not authorized to speak publicly about the company.

One source said several hundred workers are assigned to the teams doing final assembly after planes have left the factory.

"We've had hundreds of those guys coming to the flight line almost on a round-the-clock basis to perform all the traveled work," said one of the sources.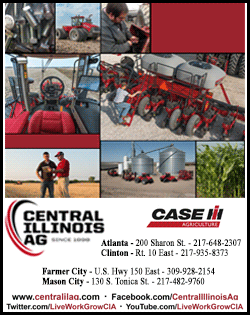 Despite the problems, Boeing has met its production targets, delivering 30 787s in the latest quarter and 56 so far this year through July, including a new stretched version of the plane.

"While itís not optimal, it happens on every airplane program and is certainly not unique to the 787," said Birtel, the Boeing spokesman.

(Editing by Christian Plumb and Douglas Royalty)
[© 2014 Thomson Reuters. All rights reserved.]
Copyright 2014 Reuters. All rights reserved. This material may not be published, broadcast, rewritten or redistributed.