U.S. judge rules against NCAA, says athletes can be paid
Send a link to a friend Share
[August 09, 2014] By Dan Levine and Jonathan Stempel

SAN FRANCISCO/NEW YORK (Reuters) - The National Collegiate Athletic Association must allow universities to offer student athletes a limited share of revenue, a U.S. judge ruled on Friday, a decision that cuts to the heart of the NCAA's mission to enforce amateurism in college sports.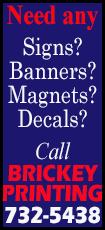 More than 20 current and former athletes filed an antitrust class action against the NCAA, saying players should share in profits of college athletics, a lucrative business in which universities reap billions of dollars from football and basketball.

U.S. District Judge Claudia Wilken in Oakland, California, on Friday issued an injunction to allow students to recover some revenue generated from use of their names, images and likenesses. Wilken did not put the injunction on hold pending appeal, but said it will not take effect until the start of the next recruiting cycle.

"I think we'll look back at this five years from now as the day that college sports began to change. That's how important it is," said Roger Abrams, a sports law professor at Northeastern University.

NCAA Chief Legal Officer Donald Remy said "we disagree" with the court's ruling allowing athletes to share in revenue.

"We note that the Court's decision sets limits on compensation," Remy said, adding that "the NCAA is committed to fully supporting student-athletes."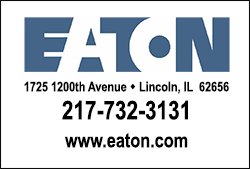 The ruling adds to the mounting legal, political and public pressure for colleges to share the revenue athletic programs generate and give student athletes better benefits. In April, football players at Northwestern University became the first U.S. student athletes to vote on whether to unionize.

The majority of college athletes do not go on to play professionally. Critics say the NCAA's current scholarship policy short-changes athletes who risk injury and devote many hours to practice sessions, travel and competition.

On Thursday, the NCAA gave the five biggest college conferences broader authority to set their own rules on areas such as scholarships, insurance and travel for athletes' families.

The NCAA grosses roughly $770 million per year in media rights for its annual Division I men's basketball tournament, known as March Madness. Revenues are shared with member schools.

The richest conferences generate billions of dollars each year exclusively for themselves through media contracts and their own cable TV networks, primarily on the popularity of football and men's basketball.

Wilken's ruling follows a three-week bench trial earlier this summer. The lead plaintiff, Edward O'Bannon, won a national basketball championship with UCLA in 1995. He testified during trial that he usually spent about 40-45 hours per week on basketball and "maybe about 12 hours" on academics.

[to top of second column]
"I was an athlete masquerading as a student," O'Bannon said in court.

In her order on Friday, Wilken wrote that inequities in college sports could likely "be better addressed as a policy matter by reforms other than those available as a remedy for the antitrust violation found here."

However, Wilken still opted to issue an injunction. She ordered the NCAA to allow schools to hold a limited share of licensing revenue in trust for recruits, payable when they leave school or when their eligibility expires.

The NCAA is still allowed to enforce rules that ban student-athletes from endorsing commercial products, Wilken ruled.

Matthew Mitten, director of the National Sports Law Institute at Marquette University Law School, said the ruling moves college sports closer to the professional model.

"The amateur model that college sports has been is certainly on life support," he said.

The case in U.S. District Court, Northern District of California is Edward O'Bannon et al. vs. National Collegiate Athletic Association et al., 09-3329.

(Additional reporting by Joseph Ax and Sarah McBride; Editing by Mary Milliken and David Gregorio)
[© 2014 Thomson Reuters. All rights reserved.]
Copyright 2014 Reuters. All rights reserved. This material may not be published, broadcast, rewritten or redistributed.