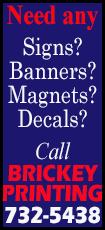 Police are investigating Brady's death on Monday as a homicide because of the ruling, Officer Hugh Carew said. Depending on the results of the investigation, gunman John Hinckley Jr., 59, could be charged with Brady's death.

Brady, then Reagan's press secretary, was shot in the head by Hinckley during the assassination attempt. He became an outspoken gun control advocate and died in Alexandria, Virginia, at 73.

Hinckley was found not guilty by reason of insanity in 1982 for the Washington shooting, which left Brady partially paralyzed. Reagan, a police officer and a Secret Service agent were also wounded.

Hinckley shot Reagan in an attempt to impress Oscar-winning actress Jodie Foster, with whom he was obsessed. He was diagnosed with major depression, and psychotic and narcissistic personality disorders.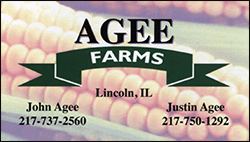 A federal judge in February set terms for Hinckley's outings from Saint Elizabeths, the Washington mental hospital where he has lived since the shootings. Hinckley was allowed 17 days a month to visit his mother's hometown of Williamsburg, Virginia.

Barry Levine, Hinckley's lawyer, said he had spoken with him about the medical examiner's ruling. He declined to give details, citing lawyer-client privilege, and said he and Hinckley wished to express their regrets to Brady's family.

"The idea that this case would be prosecuted is far-fetched, far-fetched in the extreme," he said, given the not-guilty decision and the decades between the shooting and Brady's death.

Courts have found that Hinckley's mental illness has been in remission for more than two decades, Levine said.

[to top of second column]
Bill Miller, a spokesman for the U.S. Attorney's Office, said the office was reviewing the ruling and had no further comment.

A spokeswoman for the Virginia medical examiner referred calls to the Washington police.

The 13-count indictment against Hinckley for the 1981 shooting included federal charges of attempted assassination of the president, assault on a federal officer, and use of a firearm in the commission of a federal offense. They also included District of Columbia offenses of attempted murder, assault, and weapons charges.

The District of Columbia offenses included charges related to Brady's shooting.

(Reporting by Ian Simpson; Editing by Eric Beech and Mohammad Zargham)
[© 2014 Thomson Reuters. All rights reserved.]
Copyright 2014 Reuters. All rights reserved. This material may not be published, broadcast, rewritten or redistributed.