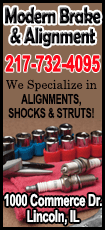 New Orleans – January 26-31, 2015 (7 days/6 nights)
Laissez Les Bon Temps Rouler! (Let the good times roll!) New Orleans lingers on the threshold between the Old World and the New, between history and legend. Jazz streams out into the moonlight, French doors open to the night breezes, sweet olive scents the air. Nearby there is laughter, a cork popping, and café brulot aflame. Here, in this little corner of the American South, where European traditions blend with Caribbean influences, the history is as colorful as the local architecture; the food is the stuff of legend. Come and experience this corner of America with us!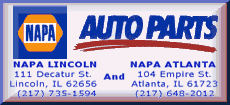 San Antonio, TX – March 14-22, 2015 (9 days/8 nights)
We head to the Lone Star State making a stop at the Arkansas Arts Center in Little Rock. We will be touring San Antonio and visiting the San Fernando Cathedral, the King William Historical District, El Mercado (an authentic Mexican market). After visiting the Institute of Texan Cultures, we will go to the famous River Walk for a scenic cruise. Our travels take us to Fredericksburg, "Jewel of the Texas Hill Country" as well as visiting the National Museum of the Pacific War, including the George Bush Gallery. A tour of the LBJ Ranch to see the "Texas White House" is scheduled. Other sites we will be stopping at are the San Antonio Missions National Historical Park, "Queen of the Missions" at Mission San Jose, the IMAX Theater at San Antonio Rivercenter where we will view "Alamo…The Price of Freedom". On our way home, we will stop at the Bob Bullock Texas State History Museum, as well as the William J. Clinton Presidential Library in Little Rock, Arkansas.
Lancaster Show Trip – May 18-23, 2015 (6 days/5 nights)
Details to be announced.
Rugged Rockies & Glorious Glaciers in the Canadian Rockies – July 27 – August 2 (7 days/6 nights)
This is a magnificent trip for those who have never been to the Canadian Rockies. We will fly into Calgary (airfare included in price of trip) and drive to Lake Louise. Day 2 provides a spectacular journey north along the famed Icefields Highway. Visualize azure blue glacial lakes, cascading waterfalls, glistening streams and dramatic snow and glacier-covered peaks. Boarding a gigantic Ice Explorer vehicle, we will tour the massive Athabasca Glacier ending in the pretty alpine resort of Banff. A gondola ride over the 7500 ft Sulphur Mountain will give you a panoramic view of over 50 miles in every direction. Returning to the valley, you will travel beside Tunnel Mountain and view the cascading Bow Falls, and tour the Cave and Basin UNESCO Heritage Site. We will travel through the wilderness of Kananaskis Valley known for its large population of grizzly bears – this is truly "the road less taken". A walking tour of the Bar U Ranch, once the largest ranch in North America, the Bar U is home to the largest herd of Percheron Horses in Canada. We will stay in Waterton National Park in lakeside accommodations. An international jaunt into Montana and Many Glacier International Park offers a scenic journey through the tribal lands of several American Indian tribes. Hold your hats! We will also experience a thrilling ride in the famous 16-passenger open-roofed red buses fondly referred to as "Jammers". We will visit the Remington Carriage Museum and enjoy a mini performance of the RCMP Musical Ride at historic Fort McLeod. A short tour of Calgary and the Calgary Tower before a special farewell dinner rounds out this fabulous trip.
Airfare to Calgary is included in the price
It's A Mystery – August 21-23, 2015 (3 days/2 nights)
Where will we go? What will we do? Who will we meet? Everyone loves a good mystery! Join us to see how this one unfolds!
Explore Door County – September 29 – October 3, 2015 (5 days/4 nights)
We are proud to present you with a captivating glimpse of Door County Wisconsin. Door County has many things to offer to lure and entice visitors from all over the world. We'll experience many things that this country has to offer including a Door County fish boil. We'll have a guided tour of the Birch Creek Music Center, we'll take an inside look at a local orchard that produces the famous Door County cherries and we'll take a ride on the famous Cherry Train on Washington Island. On our way home we make a stop in Lake Geneva to hop on the US Mail boat which has been featured on NBC's Today Show, CNN, in People Magazine and in the Wall Street Journal. It's a can't miss attraction! Come along with us to see Door County like you've never seen it before.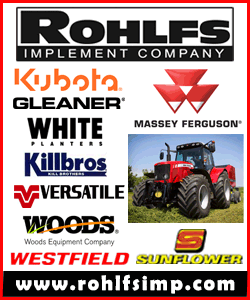 Louisville Christmas – December 1-4, 2015 (4 days/3 nights)
Experience Christmas like never before with the KaLightoscope Christmas in Louisville. This incomparable attraction of glowing light and color brings hand-crafted, larger than life luminaries alive to create an incredible "walk through Christmas" experience you'll never forget. We'll experience the hospitality that Louisville is so famous for. We invite you to join us on this spectacular Christmas tour which promises to delight and surprise you with all it offers.
Looking for a gift for that hard-to-buy-for friend or relative? Senior Services of Central Illinois is offering Travel Gift Certificates in various amounts.
For more information or to make a reservation, contact Jean Welch at 217.528.4035, X129. SSOCI travel regulations apply. All travel information is available on SSOCI website www.ssoci.org.
[Text received; JEAN WELCH, TRIP COORDINATOR, SENIOR SERVICES OF CENTRAL ILLINOIS]