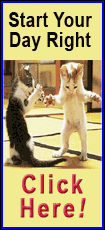 Orioles 12, Cardinals 2

J.J. Hardy homered twice and the Baltimore Orioles hit a season-high six home runs in an emphatic 12-2 victory over the St. Louis Cardinals.

The Orioles (66-49) scored in five straight innings - the second through sixth - and ended up with 15 hits overall. It was just the second time in club history that they hit more than one homer off three pitchers in the same game.

- - -

Mets 5, Phillies 4

New York Mets right-hander Bartolo Colon earned his 200th career victory in a win over the Philadelphia Phillies.

The 41-year-old departed after eight innings with a 5-1 lead, only to see the bullpen allow three runs in the ninth.

Colon allowed six hits and one run, a solo homer by right fielder Marlon Byrd in the seventh, to improve to 11-9 this season and 200-137 for his 17-year career, during which he has pitched for eight teams.

He is third among active pitchers in victories, trailing only San Francisco's Tim Hudson (213) and the New York Yankees' CC Sabathia (208).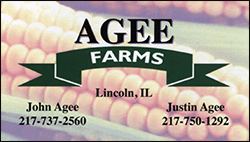 - - -

Yankees 10, Indians 6

Derek Jeter tied Hall of Famer Honus Wagner for sixth place on the career hits list, and Carlos Beltran highlighted a five-RBI night with a sixth-inning grand slam, as the New York Yankees beat the Cleveland Indians 10-6.

Jeter tied Wagner with his 3,430th hit when he started a five-run first inning with an infield single against Cleveland right-hander Trevor Bauer (4-7). In his first three chances at passing Wagner, Jeter grounded out, struck out and had a sacrifice.

- - -

Braves 7, Nationals 6

The Atlanta Braves slammed four home runs and hung on to beat the Washington Nationals 7-6 and end their eight-game losing streak.

The Braves had scored only 18 runs and gone 0-8 on their recently completed West Coast road trip but they came out swinging against Washington ace Stephen Strasburg (8-10), who was tagged for four home runs for the first time in his career.

Atlanta improved to 7-3 against the National League East leaders and cut Washington's lead to 3 1/2 games.

- - -

Brewers 9, Dodgers 3

The Milwaukee Brewers used five pitchers and three pinch hitters to cover the final three innings in a 9-3 win over the Los Angeles Dodgers.

Milwaukee, running on fumes thanks to a heavy workload and a lack of reliable depth, took advantage of two errors by shortstop Justin Turner in the bottom of the seventh and got a three-run home run from second baseman Rickie Weeks in the eighth.

- - -

A's 6, Twins 5

The Oakland Athletics got a three-run triple from Coco Crisp in the fifth inning and a two-run double from Eric Sogard in the sixth to build a 6-0 lead and held on for a 6-5 victory over the Minnesota Twins.

The A's extended their winning streak against the Twins to 11 games, an Oakland record, and beat them for the eighth straight time at the Coliseum, another record.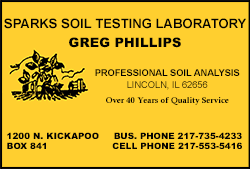 - - -

Mariners 4, White Sox 1

Seattle starter Hisashi Iwakuma allowed one run over seven innings and got a big boost from catcher Mike Zunino's three-run homer as the Mariners earned a 4-1 victory over the struggling Chicago White Sox.

Iwakuma (10-6) gave up two runs or fewer for the seventh time in a span of eight starts, allowing five hits without issuing a walk, helping extended Seattle's winning streak to four games.

- - -

[to top of second column]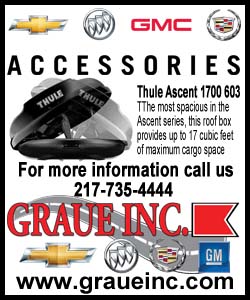 Royals 4, Giants 2

First baseman Billy Butler drove in three runs and the Kansas City bullpen threw four scoreless innings as the Royals beat the San Francisco Giants 4-2.

The Royals have won five straight and 13 of 16.

Giants left-hander Madison Bumgarner (13-9) pitched a complete game but took the loss.

- - -
Tigers 5, Blue Jays 4

Nick Castellanos and Eugenio Suarez hit back-to-back homers off closer Casey Janssen in the ninth inning to lead the Detroit

Tigers to a come-from-behind victory over the Toronto Blue Jays.

Janssen (3-1) blew his third save of the season and the Blue Jays (61-56) fell to 1-6 in August.

- - -

Marlins 2, Reds 1

Giancarlo Stanton homered and Nathan Eovaldi pitched eight shutout innings, lifting the Miami Marlins to a 2-1 victory over the Cincinnati Reds.

Eovaldi (6-6) continued his mastery of the Reds, allowing just five hits with a walk and six strikeouts. He has allowed one earned run in 15 innings over two starts against Cincinnati this season.

- - -

Red Sox 4, Angels 2

Allen Webster pitched a career-best 6 2/3 innings, holding the potent Los Angeles Angels offense to two runs and four hits and leading the Boston Red Sox to a 4-2 victory.

Webster (2-1), who spent most of this season at Triple-A Pawtucket, held the Angels scoreless except for a third-inning glitch when he gave up both runs.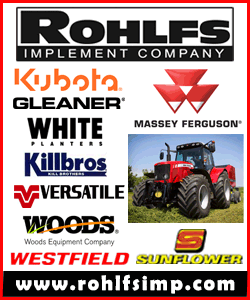 - - -

Rays 4, Cubs 3 (10 innings)

Kevin Kiermaier's 10th-inning RBI single drove in Desmond Jennings with a go-ahead run and the Tampa Bay Rays beat the Chicago Cubs 4-3.

- - -

Pirates 2, Padres 1

Vance Worley pitched seven innings to stay unbeaten since the All-Star break, and Josh Harrison and Gregory Polanco each had three hits from the top two spots in the batting order, as the Pittsburgh Pirates edged the San Diego Padres 2-1.

- - -

Astros 4, Rangers 3

Robbie Grossman smacked a two-run home run in the eighth inning to lead the Houston Astros to a methodical 4-3 comeback win over the Texas Rangers.

- - -

Diamondbacks 5, Rockies 3

Miguel Montero hit a three-run homer and David Peralta had two hits and stole home as the Arizona Diamondbacks beat the Colorado Rockies, who lost for the 10th time in their last 12 road games.

(Editing by Andrew Both in Cary, North Carolina; Editing by Peter Rutherford)
[© 2014 Thomson Reuters. All rights reserved.]
Copyright 2014 Reuters. All rights reserved. This material may not be published, broadcast, rewritten or redistributed.