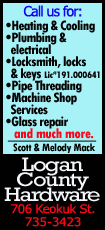 He was inducted with Miami Heat great Alonzo Mourning, six-time NBA All Star Mitch Richmond, former NBA Commissioner David Stern, and college coaches Gary Williams and Nolan Richardson.

Marciulionis helped pave the way for an influx of non-American players when he joined the Golden State Warriors in 1989.

"I was a strange duck in the locker room at Golden State," he told the audience in Springfield, Massachusetts.

"My world was different. At home we used ice cubes for whisky. Two is not enough, three is too much. When I got to the locker room I see ice packs, ice buckets, everything was ice.

"Thank you to my patient team mates. They were patient through my first year when I really suffered and had some bad time from coach Nellie (Don Nelson).
"I am proud that now it's over 20 percent international players in the league. I don't want anybody to be in my shoes, what we experienced in the first years. I'm just happy that life is better for newcomers."

Marciulionis averaged 12.8 points per game during seven seasons in the NBA spent with Golden State, Seattle, Sacramento and Denver.

After his retirement, Marciulionis, 50, used his status to promote basketball in his homeland, resurrecting the Lithuanian national team and founding the Lithuanian Basketball League.

Mourning, who had a successful kidney transplant in 2003, spoke of his "incredible journey".

"The most amazing piece of this incredible journey is that I understand the obstacles I had to overcome to get here, which makes it even more rewarding," said Mourning, who played an instrumental role in Miami's first NBA title in 2006.

"I am not supposed to be on the stage considering what life threw at me."

Stern, who retired in February after 30 years at the helm of the NBA, said the league had helped alter the U.S. public attitude towards AIDS.

[to top of second column]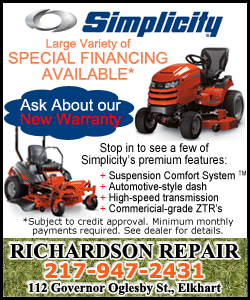 "We changed the debate on AIDS. It was bad enough when Magic announced he had HIV, we all thought he was going to die," he said, as Magic Johnson sat on stage nearby.

Earlier, Stern said he did not think the legal dispute between the NBA and Los Angeles Clippers owner Donald Sterling would be decided in court.

The league banned Sterling for life and is forcing him to sell the Clippers after his privately taped remarks imploring a girlfriend not to publicly associate with black people were published.

Sterling's remarks during the Clippers playoff run sparked public outrage and prompted sponsors to cut ties with the team.

Sterling is suing the NBA for $1 billion, alleging the league violated his constitutional rights by relying on information from what he calls an "illegal" recording.

"I remain optimistic that (new commissioner Adam Silver) and Donald will be able to work out their differences and ultimately this thing will not be decided either way by a litigation," Stern told NBA television.

(Reporting By Andrew Both in Cary, North Carolina; editing by Peter Rutherford)
[© 2014 Thomson Reuters. All rights reserved.]
Copyright 2014 Reuters. All rights reserved. This material may not be published, broadcast, rewritten or redistributed.