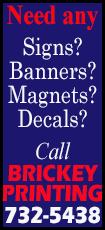 Selig also denied reports of a rift between him and Chicago White Sox owner Jerry Reinsdorf.

The owners will reportedly choose between Rob Manfred, Tim Brosnan and Tom Werner during an Aug. 14 vote.

"Since discussions began in January about formulating an orderly process for selecting the next commissioner, I have stated both privately and publicly that my desire was to conduct a thorough, thoughtful and discreet search that includes the input of all 30 major league clubs," Selig said in a statement. "The seven-member Succession Committee, which was named on May 15th and has been chaired with distinction by Bill DeWitt, has accomplished this goal while working independently to get to the point we are today. While Bill has kept me well-informed, the results of this process are a reflection of the committee's work alone, and I have not promoted individual candidates.

"As we approach next week's vote, I will continue to encourage clubs to voice their opinions within the confines of this process."

Selig also said there are no hard feelings between him and Reinsdorf.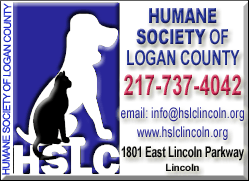 "Reports of personal animosity between Jerry Reinsdorf and me -- or any other alleged disputes between owners regarding the process or the candidates -- are unfounded and unproductive," he said.

---Philadelphia Phillies left-handed starter Cole Hamels was pulled off waivers.

The Chicago Cubs claimed Hamels on Wednesday and the two teams had 48 hours to complete a trade. The Cubs and Phillies were unable to strike a deal by the deadline so Hamels was pulled off waivers.

Players can only be exposed to waivers once, so the Phillies cannot trade Hamels until after the season is over.

---The Cubs acquired right-handed pitcher Jacob Turner from the Miami Marlins for two minor league relief pitchers, according to ESPN.

The Marlins designated Turner for assignment on Tuesday when left-handed reliever Brian Flynn was recalled from Triple-A New Orleans.

---The Marlins want to lock up star outfielder Giancarlo Stanton to a long-term contract this winter, but are not optimistic about getting a deal done, according to CBSSports.com.

The club said before the July 31 non-waiver deadline that it had no interest in trading Stanton.

Stanton and the Marlins agreed to put off negotiations for a contract extension until after the season.

Stanton, 24, is eligible for free agency after the 2016 season. He is batting .289 and leads the National League with 27 home runs, 75 RBIs, 232 total bases and 18 intentional walks.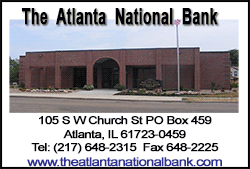 ---The Chicago White Sox could call up No. 3 overall draft pick Carlos Rodon this season.

Rodon, a left-handed pitcher out of North Carolina State, made his high Class A Winston-Salem debut on Thursday. He threw three scoreless innings at Potomac, allowing two hits, one walk and struck out three.

In five minor league appearances overall (two starts), Rodon has a 4.00 ERA, 1.33 WHIP, nine strikeouts and four walks in nine innings.

---The Kansas City Royals shut down first baseman Eric Hosmer from baseball activities for the next two weeks, according to the Associated Press.

Hosmer was placed on the 15-day disabled list with a hand injury last Saturday. He has a stress fracture in his right hand. He will be re-evaluated in two weeks. In 409 at-bats this season, Hosmer is hitting .267 with six home runs and 46 RBIs.

---The St. Louis Cardinals placed reliever Jason Motte on the 15-day disabled list with a lower back sprain. The move is retroactive to Aug. 1.

In a corresponding move, the club recalled left-hander Nick Greenwood from Triple-A Memphis.

---The New York Yankees recalled right-handed pitcher Bryan Mitchell from Triple-A Scranton/Wilkes-Barre and designated right-hander Matt Daley for assignment.

Mitchell has never pitched in the majors. He has spent this season in Double-A and Triple A. In five starts with Scranton/Wilkes-Barre, he was 3-1 with a 2.88 ERA. Daley is 0-1 with a 5.02 ERA in 13 relief appearances with the Yankees.

[to top of second column]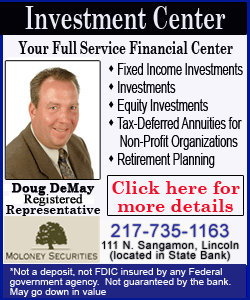 ---The Texas Rangers activated catcher Geovany Soto from the 15-day disabled list and designated right-hander Jerome Williams for assignment.

Soto had been sidelined since July 21 after suffering a right groin strain while running the bases at Yankee Stadium. Williams was 1-1 with a 9.90 ERA in two starts with the Rangers.

---Houston Astros outfielder Dexter Fowler began a rehab assignment with Triple-A Oklahoma City on Friday night. Fowler has been on the 15-day disabled list since June 27 with a strained right intercostal.
Outfielder George Springer underwent treatment in Houston and will participate in a full workout on Saturday before a decision is made regarding his reinstatement from the 15-day disabled list. Springer landed on the DL July 20 with a sore left quad and played three games with Class A Quad Cities this week as part of his rehab assignment.

---Pittsburgh Pirates third baseman Pedro Alvarez was activated from the bereavement list after missing three games to attend the funeral of his wife's grandmother. He took ground balls at first base during batting practice. Alvarez leads the major leagues with 24 errors -- 21 coming on throws -- and the Pirates are considering moving him across the diamond.

Right-hander Ernesto Frieri was designated for assignment to open a roster spot for Alvarez's return.

Center fielder Andrew McCutchen (fracture in lower left ribcage) missed his fourth straight game but did swing a bat for the first time since being injured.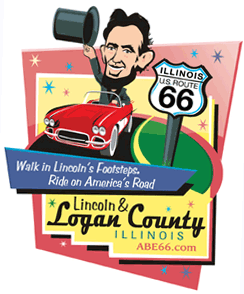 ---San Diego Padres right-hander Andrew Cashner (right shoulder soreness) was scheduled to make his first rehab start Friday night for Class A Lake Elsinore. He has been on the disabled list since June 23.

---Marlins left-hander Dan Jennings was expected to return to Miami on Friday after remaining in a Pittsburgh hospital overnight Thursday when he was struck on the head by a line drive off the bat of Pirates shortstop Jordy Mercer.

Jennings was placed on the seven-day concussion disabled list. A CT scan was negative.

"It was a scary situation, but it looks like he'll be fine," Marlins manager Mike Redmond said. "Everything checked out.

---Yankees first baseman Mark Teixeira missed his second straight game with an injured left pinkie and his 31st this season. He remains day to day and did not take batting practice, though he took swings off a tee.

Right-hander Mashiro Tanaka (right elbow) had his fourth throwing session without incident and second at distances of 60 to 90 feet.

---Cleveland Indians center fielder Michael Bourn played his second game for Double-A Akron on Friday after playing seven innings on Thursday.

---Toronto Blue Jays infielder Steve Tolleson was reinstated from the paternity list and joined the team for Friday's game.

Left-hander Rob Rasmussen was optioned to Triple-A Buffalo on Thursday to make room for Tolleson on the active roster.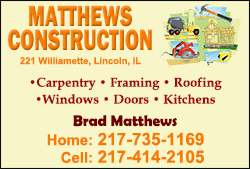 ---Detroit Tigers outfielder Andy Dirks (back) has been taken off his rehab assignment at Triple-A Toledo with a hamstring injury.

Right fielder Torii Hunter (left hand) returned to the Tigers lineup after missing two games with a hand contusion as a result of getting hit by a pitch. Hunter wore padding over his left batting glove.

-----------------------------------------------
[© 2014 Thomson Reuters. All rights reserved.]
Copyright 2014 Reuters. All rights reserved. This material may not be published, broadcast, rewritten or redistributed.