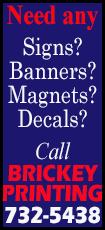 The Tampa Bay Rays right-hander surrendered a tying run in the ninth inning but clamped down on the Chicago Cubs with a 1-2-3 10th after his teammates scored a go-ahead run in the 10th inning of a 4-3 victory on Friday at Wrigley Field.

"Our guys were able to battle back and get that run that I gave up and get the lead," said Boxberger, who offered an enthusiastic yelp when he ran out of the dugout to work the 10th. "I was excited to get back out there and get another opportunity.

"I definitely wanted to get back out there and do what I know I can do."

Kevin Kiermaier's 10th-inning RBI single drove in Desmond Jennings with the go-ahead run in the opener of a three-game interleague series.

Kiermaier, a right fielder who stayed in after pinch hitting in the eighth inning, lined an 0-1 pitch from Cubs reliever Hector Rondon to center field with one out.
After blowing a save in the ninth, Boxberger then struck out two in the 10th for the win. Boxberger (3-1) allowed one run and two hits in two innings as the Rays (56-59) claimed their second straight victory.

Right-handed reliever Hector Rondon (3-4) gave up one run and three hits in the top of the 10th and took the loss as the Cubs (49-65) fell for the second time in their last three games.


Tampa Bay grabbed a 3-2 lead in the eighth inning when pinch-hitter Matt Joyce drove in right fielder Ben Zobrist. Joyce lined a two-out base hit to center off Cubs reliever Pedro Strop as Zobrist, who led the Rays with three hits, scored from second base.

The Cubs tied the score at 3 in the ninth inning when right fielder Ryan Sweeney's one-out base hit to right center drove home pinch-hitter Justin Ruggiano from second base.

Neither Rays right-hander Chris Archer or Cubs left-handed starter Tsuyoshi Wada figured in the decision.

"Wada pitched well today," Cubs manager Rick Renteria said. "He deserved a better fate today."

Cubs rookie second baseman Javier Baez, called up from Triple-A Iowa this week, singled to left field in his first Wrigley Field at-bat. First baseman Anthony Rizzo pushed Baez to third with his towering double to the right field wall that was held in the park by easterly winds.

"I thought it was over everything, (to) whatever that avenue is out there," Maddon said. "It was crushed. I could not believe that ball did not go out."

Shortstop Starlin Castro then looped a single to right, scoring Baez from third for a 1-0 Cubs lead.

[to top of second column]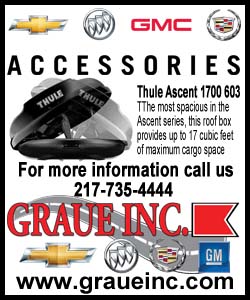 Jennings' leadoff homer in the third inning forced a 1-1 tie. He sent a a 3-2 pitch from Wada to center for the equalizer.

Cubs catcher John Baker singled with one out in the fourth inning to score center fielder Arismendy Alcantara for a 2-1 lead.
Rays first baseman Sean Rodriguez led off the seventh inning with a triple to right, marking the end for Wada. Reliever Brian Schlitter got catcher Curt Casali to ground into a fielder's choice that drove home Rodriguez to forge a 2-2 tie.

Wada allowed two earned runs and four hits, struck out six and walked one while throwing 94 pitches through six-plus innings.

"With the level of hitters, I'm getting more and more comfortable, but I wasn't able to do my job in the most important situation in the seventh inning," Wada said.

Archer was lifted for a pinch hitter in the seventh. He worked six full innings and gave up one earned run and five hits. Archer struck out six and walked one.

NOTES: Friday's game was Tampa Bay's first at Wrigley Field in 11 seasons. Only four of the current 25-man roster has even played at the park and two are former Cubs. It's also a first visit for Rays manager Joe Maddon. ... The Rays send RHP Jake Odorizzi (7-9, 4.09 ERA) against the Cubs' Edwin Jackson (6-11, 5.66 ERA) in Saturday's middle game of the series. ... Chicago acquired RHP Jacob Turner from Miami for minor league right-handed pitchers Jose Arias and Tyler Bremer in a deal announced Friday afternoon. Turner has split the season between Miami's rotation and bullpen, going 4-7 with a 5.97 ERA. He has had 12 starts in 20 appearances. In turn, the Cubs designed OF Ryan Kalish for assignment. ... 2B prospect Javier Baez, called up from Triple-A Iowa earlier this week, entered Friday's game with three home runs in three games and singled to left in his first Wrigley Field at-bat.
[© 2014 Thomson Reuters. All rights reserved.]
Copyright 2014 Reuters. All rights reserved. This material may not be published, broadcast, rewritten or redistributed.