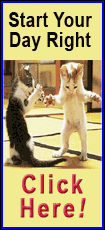 Peralta timed a slow return throw from Colorado catcher Mike McKenry to the mound to steal home in the seventh inning in the Diamondbacks' 5-3 victory over the Rockies on Friday at Chase Field.

"I was waiting for the right time to do it," Peralta said. "The catcher was throwing the ball soft to the pitcher, and as soon as I got to third base I was aggressive. They (bench) saw that I was trying to do something. They told me 'Do it. Do it. Don't be afraid.' OK. I'm going to do it."

Peralta, who tripled in a run earlier in the seventh for a 4-1 lead, stole home with two outs when McKenry lobbed the ball back to left-hander Rex Brothers after a 1-2 pitch carried McKenry to the first-base side of the plate.

"Honesty, I messed up," McKenry said. "The ball took me real far. I gave a quick glance and didn't really see much and threw it right back and didn't think twice about it. It was on me, it was my fault. I already apologized to Rex. I feel awful about it."

Brothers rushed toward the plate in attempt to catch the throw, but he could not catch it and Peralta scored easily. Peralta tied a franchise record with 64 hits in his first 55 games.


"You could see he was gauging him," Arizona manager Kirk Gibson said. "He just timed him up. It was just the perfect storm where the pitch was. He (McKenry) just reached over and threw it up. We've talked about it before. He kind of always does it, flips it back.

"Two outs, worth a try. He executed it perfectly."

Arizona catcher Miguel Montero hit a three-run home run in the first inning and Peralta doubled, tripled, drove in a run and scored twice back right-hander Chase Anderson (7-4), who made his fifth straight quality start.

McKenry homered off Anderson in the fifth inning as the Rockies (45-70) lost for the 23rd time in their last 25 road games, but the home run was not foremost in his mind.

"Every out is precious and every run is precious," McKenry said. "Even though we were down four runs at that point every run counts. The biggest thing is to learn from your mistakes. I guarantee in my whole career it will never happen again."

Colorado left fielder Corey Dickerson and second baseman DJ LeMahieu had RBI singles in the ninth inning before Addison Reed struck out Charlie Blackmon with two runners on for the final out.

Center fielder Ender Inciarte had two hits to extend his hitting streak to eight games and Montero walked three times as Arizona (50-66) broke a three-game losing streak.

Colorado lost 10 of its last 12 and is 23-56 since May 7, when it was tied with San Francisco for the National League West lead.

[to top of second column]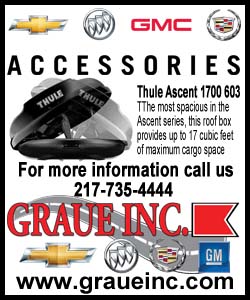 Anderson gave up one run, struck out six and walked one in six innings. His ERA is 3.06, the lowest it has been since he gave up one run in 5 1-3 innings in his major league debut May 11.

"It was good to give the team a chance to win," Anderson said. "Guys had some big hits early. Peralta stole home. That was pretty sweet."

Colorado left-hander Tyler Matzek (2-7) allowed three runs and four hits in five innings. He walked five.

Montero's homer, on a breaking ball, was only the sixth home run Matzek has given up in 64 1/3 innings this season.

"He was on it," Matzek sadi. "It wasn't a very good pitch but he was right on it. He might have been guessing at it. We had a runner on second so he could have been sitting on off-speed. I threw it right in his bat."

NOTES: Colorado SS Troy Tulowitzki (hip flexor) ran in the outfield and did some defensive drills Friday but is still a week or so away from returning, manager Walt Weiss indicated. Tulowitzki leads the majors with a .340 batting average, although he will not have enough plate appearances to qualify if he misses the next six games. ... Arizona promoted LHP Andrew Chafin and OF Xavier Paul from Triple-A Reno on Friday. Chafin, a starter in the minor leagues, will work out of the bullpen, manager Kirk Gibson said. SS Nick Ahmed and OF Roger Kieschnick were optioned to Reno to create roster space. ... LHP Brett Anderson had an MRI on his back Friday in Denver, Rockies manager Walt Weiss said. Results of the MRI were unknown. Anderson was removed from a Tuesday start and placed on the disabled list because of back spasms.
[© 2014 Thomson Reuters. All rights reserved.]
Copyright 2014 Reuters. All rights reserved. This material may not be published, broadcast, rewritten or redistributed.