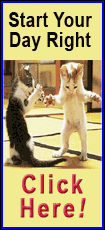 First baseman Billy Butler drove in three runs, and the Royals' shutdown bullpen threw four scoreless innings in a 4-2 victory over the San Francisco Giants on Friday night.

The Royals have won five straight and 13 of 16. They are 50-8 when they score more than three runs.

"Four is the magic number," Butler said.

Relievers Jason Frasor, Kelvin Herrera, Wade Davis and Greg Holland held the Giants to three singles in four scoreless innings. Frasor picked up the victory, and Holland struck out two in the ninth to log his 100th career save.

"I just feel privileged to see all 100 of them," Royals manager Ned Yost said.

Butler and left fielder Alex Gordon singled home runs in the sixth inning, with one run unearned after two San Francisco throwing errors.

"You can't set it up any better," Yost said. "That got us to the power arms with a two-run lead."

Davis gave up two singles to open the eighth, but coaxed second baseman Matt Duffy to ground into an inning-ending double play.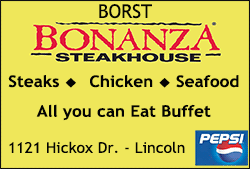 "Duff's a guy you know he's going to put it in play," Giants manager Bruce Bochy said. "He's a base hit guy. I have no problem with him hitting there."

Davis extended his scoreless inning streak to 15 2/3.

"Guys that are really, really good are not going to go 1-2-3 every night," Yost said. "But they'll put up a zero every night."

Giants left-hander Madison Bumgarner (13-9) pitched a complete game but took the loss.

"I pretty much had quick innings after the first," Bumgarner said. "I felt just as good in the eighth as I did early on."

After second baseman Omar Infante doubled with one out in the first inning, Butler pulverized a Bumgarner pitch to put the Royals up 2-0. Butler drove a 2-2 offering off the Royals' left-field bullpen.

The Giants threatened in the second when third baseman Joaquin Arias led off with a double off the left-center field wall and stopped at third on Duffy's ground-single to third. Left fielder Juan Perez hit a pitch just foul down the left-field line. The play was reviewed and confirmed after a 66-second delay.

"I lost it when I was walking down the line. I was leaning and I lost it," Perez said.

[to top of second column]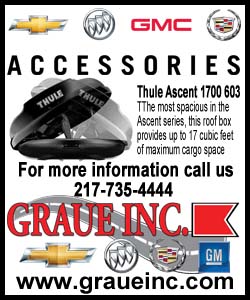 Left-hander Jason Vargas wriggled out of the jam by striking out Perez and shortstop Brandon Crawford and retiring center fielder Angel Pagan on a soft fly to center.

"Juan hits a ball three feel foul and then strikes out," Bochy said. "We just didn't quite get it done."

The Giants pieced together five hits, including four straight, in the third inning but converted that into just two runs. Arias' second double scored designated hitter Pablo Sandoval, and Duffy singled home first baseman Michael Morse.

It could have been a much bigger inning, but Royals right fielder Nori Aoki threw out right fielder Hunter Pence at third base and Arias at home. Arias was attempting to score from second on Duffy's single. Aoki becomes the first Royals outfielder to record two assists in an inning since Amos Otis on April 25, 1970, against Baltimore.

Vargas departed after 101 pitches and five innings, allowing two runs and nine hits, with the score 2-2.

NOTES: Giants 1B Brandon Belt was placed on the concussion list for the second time. He left the game Wednesday with a headache after missing a dozen games with a concussion. The Giants recalled IF Matt Duffy, one day after he was optioned to Double-A Richmond, and started him at second. ... Royals backup C Erik Kratz made his first start as the DH since he was acquired in July 28 trade with the Philadelphia Phillies. He is the sixth Royals DH this season. ... RHP Tim Hudson will make his 11th career start Saturday against the Royals but his first since 2004, when he was with Oakland. ... The Royals hit .282 with 30 runs and six home runs in a 5-1 trip to Oakland and Arizona.
[© 2014 Thomson Reuters. All rights reserved.]
Copyright 2014 Reuters. All rights reserved. This material may not be published, broadcast, rewritten or redistributed.