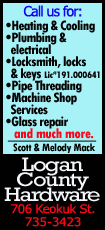 Not one, but two former A's came through to lift the Twins to 6-1 victory at the O.co Coliseum.

Catcher Kurt Suzuki drilled an RBI double high off the left-field wall against A's reliever Luke Gergerson with one out in the top of the eighth inning, giving the Twins a 2-1 lead. Then with two outs, left fielder Josh Willingham crushed a two-run homer over the left field fence, making it 4-1.

"It just feels good to win," said Willingham, who hit 29 homers for the A's in 2011. "We needed this game badly. Losing the first three, we needed to get this one bad.

"They've had their way with us. We haven't played very well against them. If we would have come in here and lost today then that would have been a very big disappointment. We needed to get this win."

The Twins (52-64) beat the A's for the first time since Sept. 10, 2013.

Suzuki went 2-for-5 and drove in two runs, adding yet another huge clutch hit to his resume in the eighth.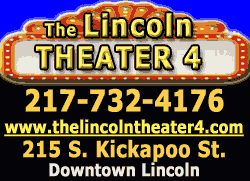 "He's been doing that for us all year," Twins manager Ron Gardenhire said. "We always say he's a clutch hitter, and there was none bigger than that; Just missed hitting a home run."

The A's (72-45) won three of four in the series and remained four games ahead of the Los Angeles Angels in the American League West.

Twins right-hander Phil Hughes (12-8) allowed just one run on four hits, winning his second straight start. He struck out seven and walked one. He left the game in large part because of a torn fingernail on his right index finger that worsened to the point that he couldn't throw his curve.

"You have to credit their pitcher," A's manager Bob Melvin said. "Hughes threw the ball well."

Casey Fien pitched a scoreless eighth and Glen Perkins a perfect ninth for the Twins, who also had a solo home run in the first inning from second baseman Brian Dozier, who hit his 20th blast of the season.

Center fielder Danny Santana led off the eighth with a bunt single against Gregerson, stole second and, with one out, moved to third on a wild pitch. Suzuki doubled him home.

"Just trying to get the ball up in the zone," said Suzuki, who played 718 games for the A's, the team that drafted him. "I faced Gregerson maybe once or twice before. I knew he's got a good sinker, good slider, tries to keep the ball down, So I tried to get him up in the zone so I could get something I could drive. Tried to stay in the middle of the field and get the barrel on it, not try to do too much."

Willingham hit his 12th home run of the season. The Twins added two runs in the ninth off A's reliever Jesse Sanchez when Suzuki had his second RBI of the game on an infield single with the bases loaded. Sanchez also walked in a run.

[to top of second column]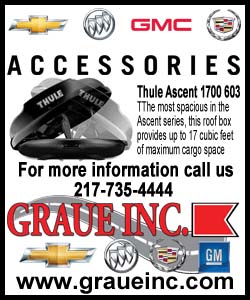 Gregerson (2-2) allowed his first runs since June 25, snapping a span of 15 scoreless outings.

A's right-hander Jason Hammel allowed just one run on four hits over 6 1/3 innings but got a no-decision. He struck out five and walked two.

After being traded to Oakland on July 5 by the Chicago Cubs, Hammel lost his first four starts with the A's, but he won start No. 5 on Tuesday against Tampa Bay, allowing seven hits over 5 2/3 scoreless innings, then backed that up with another strong start Sunday.

"I had to stay the course," Hammel said. "I've pitched enough to know you just keep going, you keep working at it and pitching through it. It was just a matter of going out there, trusting my stuff and keep competing."

Hughes snapped a three-game losing streak in his previous start, giving up one run over six innings against San Diego. He pitched another gem Sunday. After allowing a run in the first inning, he pitched six straight shutout frames.

"We needed that desperately," Gardenhire said. "He pitched well. We needed to figure out a way to beat these guys."

NOTES: Twins 3B Trevor Plouffe was out of the lineup Sunday after fouling a ball off his left ankle in the first inning off Saturday night's game against Oakland. X-rays were negative, and he is day-to-day. "He's really sore," Twins manager Ron Gardenhire said. ... Twins OF Oswaldo Arcia was out of the lineup for the second straight game with a sore lower back. ... Oakland SS Jed Lowrie (bruised right index finger) was out of the lineup Sunday after playing back-to-back games. "At this point in time when you play it really doesn't get any better," A's manager Bob Melvin said. "He's good enough to play, but it has been bothering him some, so if we give him a day off hopefully we gain a little ground with it come tomorrow." Lowrie had missed three straight starts after being injured Monday night against the Tampa Bay Rays. ... Twins 1B Joe Mauer is expected to come off the disabled list Monday, but the team has yet to make a corresponding move to open a roster spot. Gardenhire said the Twins are waiting to decide whether Arcia or Plouffe will need to go on the DL.
[© 2014 Thomson Reuters. All rights reserved.]
Copyright 2014 Reuters. All rights reserved. This material may not be published, broadcast, rewritten or redistributed.