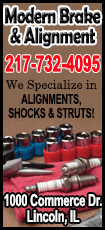 Jackson had his most productive game since joining the Mariners, going 3-for-4 and driving in all four of Seattle's runs in a 4-2 victory over the Chicago White Sox on Sunday.

That Jackson had success against Chicago starter John Danks should come as no surprise. His 3-for-4 performance against the Chicago left hander gave Seattle's new leadoff hitter a .429 career batting average against Danks.

Jackson, acquired from the Detroit Tigers in a deadline deal on July 31, provided all the offense as the Mariners built a 4-0 lead through the first seven innings.

"He swung the ball extremely well," Seattle manager Lloyd McClendon said. "That's the type of hitter he can be."

Seattle's bullpen then held on for the win, despite a shaky ninth inning from closer Fernando Rodney.

Rodney, pitching for the third consecutive game, gave up three hits and a run, but got out of a bases-loaded jam to post his 32nd save of the season.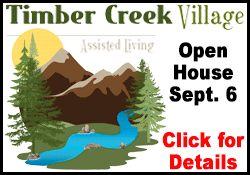 With the win, the Mariners (62-55) stayed within 1 1/2 games of the second American League wild-card spot with the win. After being on a perennial contender in Detroit, Jackson is happy to be back in a playoff chase in his new city.

"I don't think I could go to a better team," he said.

Jackson delivered with a clutch hit in the second inning when his two-out liner with the bases loaded dropped inside the foul line in left field for a three-run double that gave Seattle a 3-0 lead.

He added an RBI single in the seventh inning, driving in shortstop Chris Taylor from second base to put the Mariners ahead, 4-0.

Seattle starter Erasmo Ramirez scratched out four shutout innings and got the first out of the fifth before hitting a batter and issuing a walk.

After Ramirez fell behind 2-1 to No. 9 hitter Gordon Beckham, McClendon came to the mound and pulled a surprisingly quick hook. Reliever Dominic Leone came on and induced an inning-ending double play.

"I thought he was out of gas," McClendon said. "He'd pitched (three) days ago (for two innings at Triple-A Tacoma), and he elevated pitches that inning. I thought it was time to go to the bullpen."

Ramirez allowed four hits in 4 1/3 scoreless innings, issuing one walk while striking out two. Because he did not pitch the minimum five innings required for starters, Ramirez could not pick up a victory.

It marked the fourth time in six starts since June 9 that Ramirez has held an opponent scoreless. He hasn't pitched more than six innings in any of the outings.


But Ramirez wasn't upset with being taken out in the fifth.

"We want to win, and if (McClendon) sees something on a pitch, or for any player, he's going to do what he needs to do," said Ramirez, who was recalled from Triple-A Tacoma before the game and optioned back there afterward.

Leone (5-2) was awarded the victory after replacing Ramirez and throwing 1 2/3 innings of scoreless ball.

[to top of second column]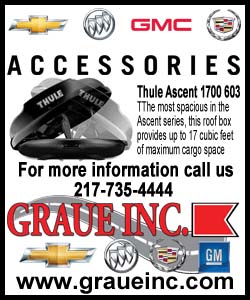 Chicago scored its first run on a solo homer by catcher Tyler Flowers, who led off the eighth inning by going deep on Mariners reliever Tom Wilhelmsen to cut the deficit to 4-1. Rodney then gave up a two-out RBI single to third baseman Conor Gillaspie in the ninth inning to pull Chicago within 4-2.

Rodney came on with a three-run lead, only to issue base hits to shortstop Alexei Ramirez and designated hitter Jose Abreu to open the ninth. Seattle's closer then struck out two consecutive batters before Gillaspie drilled an RBI single up the middle. With two outs and runners on first and second base, Rodney then hit Flowers with a pitch to load the bases. Chicago center fielder Jordan Danks struck out on three pitches to end the game.

"We had a little bit of an opportunity there," White Sox manager Robin Ventura said. "Early on we had opportunities, and we just kept hitting the gutter ball. We kept hitting into double plays, and those snuff everything out. That was really the story."

John Danks allowed four earned runs and eight hits in 6 1/3 innings. Danks (9-8) has now given up four earned runs or more in each of his past five starts with a 9.22 ERA to show for it during that span.

"Just watching him pitch, I like what I saw today," Ventura said of Danks' Sunday start. "I thought he pitched well enough to win."

Chicago (56-63) has lost seven of its past nine games.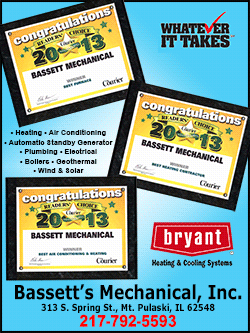 NOTES: Chicago optioned LHP Eric Surkamp to Triple-A after Sunday's game. Surkamp had an ERA of 7.11, and RHP Matt Lindstrom is scheduled to come off the disabled list this week. ... Through Saturday night's loss, Seattle was 40-16 when hitting at least one home run. In games when the Mariners have not homered, they were 21-39. ... Seattle had a major league-best 3.00 team ERA heading into Sunday's game, which was the best mark by an American League club at this point in a season since the designated hitter was introduced in 1973. ... White Sox 1B Paul Konerko was in the visiting dugout for the final time as a player Sunday, but he didn't play. Konerko is playing his 16th and final season, having announced his retirement during the offseason. ... After beating the Mariners in Seattle on Saturday night, the White Sox have now won more road games this season (27) than they did during the entire 2013 season (26).
[© 2014 Thomson Reuters. All rights reserved.]
Copyright 2014 Reuters. All rights reserved. This material may not be published, broadcast, rewritten or redistributed.