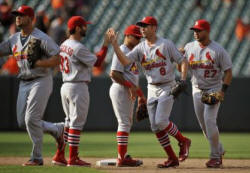 Cardinals pound Orioles, avoid sweep
Send a link to a friend Share
[August 11, 2014] BALTIMORE -- After watching the Baltimore Orioles hit balls out of Camden Yards over the past two days, the St. Louis Cardinals showed they have a little firepower of their own.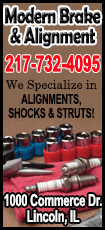 Kolten Wong tied a career high with four hits, Peter Bourjos homered and the St. Louis Cardinals avoided a three-game sweep with a 8-3 victory over the Baltimore Orioles on Sunday.

Cardinals right-hander Lance Lynn (12-8) was effective containing Baltimore's powerful lineup. He limited the Orioles to three runs with nine hits, six strikeouts and a walk in 5 2/3 innings.

"We walked in here today and that is all the conversation was: we have to win this one," Cardinals manager Mike Matheny said. "We got to find to a way to get this one. We like having Lance on the mound in those situations. We felt good about what our offense can do."

Baltimore manager Buck Showalter was ejected in the seventh inning by second base umpire Jeff Nelson on a reversed call after a Cardinals challenge.

A replay overruled shortstop Jhonny Peralta being called out after the ball fell out of Orioles second baseman Jonathan Schoop's glove on the transfer. Showalter stormed out of the dugout and was promptly tossed because a manager can't come onto the field to argue after a replay ruling.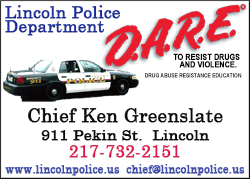 "You just want to ascertain whether it's an argument directly related to the replay result or if it was an unrelated question to clarify something such as how many challenges someone would have left or something like that," Nelson said.

Second baseman Wong also scored two runs and Bourjos hit his fourth homer of the season in the ninth inning. Bourjos, who entered as a pinch runner in the seventh, connected against Zach Britton, ending Britton's steak of 27 home appearances without allowing a run.

"They're a good team," Lynn said. "That got some guys that can hit the ball all the way up and down the lineup. I knew that going into today it was going to be a grind. I was able to make enough pitches when I needed to."

Right fielder Nick Markakis tied a season high with four hits for the Orioles (67-50), giving him 427 multi-hit games in his nine-year career, fourth best in franchise history.

It was the first time in eight games that Baltimore did not hit a home run, but the Orioles still lead the major leagues with 147 this season. Baltimore had nine homers in the first two games against St. Louis.

The Cardinals managed 17 hits -- 14 singles, two doubles and a home run.

With the Orioles trailing 4-2 in the sixth inning, a two-out single by Markakis pulled the Orioles to within a run.

However, a double by designated hitter Matt Carpenter off Andrew Miller in the eighth inning provided an insurance run for St. Louis (62-54). Bourjos sealed it with a three-run shot in the ninth.

Baltimore right-hander Kevin Gausman (6-4) allowed three runs and eight hits with six strikeouts and two walks in just five innings and 104 pitches. He suffered his first loss since July 20.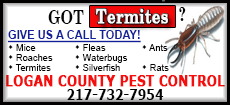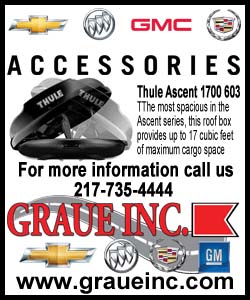 "My last three starts have all kind of been a grind. I've kind of been battling myself a little bit at times," Gausman said. "I think part of it is I've been walking some guys in some bad situations. That's what I tried to do."
The Cardinals opened the game with three straight singles and took a 2-0 on a fielder's choice by first baseman Matt Adams and another base hit by Peralta. Baltimore center fielder Adam Jones helped minimize the damage when he threw out Adams trying to score on a fly ball by right fielder Oscar Taveras.

Designated hitter Nelson Cruz pulled Baltimore within a run in the first inning with an RBI double down the left-field line. It was his 21st double this season.

The Cardinals extended the lead to 3-1 in the third inning on a single by outfielder Jon Jay off Gausman.

"I like that he didn't let the game get away from him completely," Showalter said about Gausman. "It's a hot, sticky day after a challenging two games. A lot of borderline pitches. It wasn't like he imploded or anything."

After a wild pitch by Lynn allowed Markakis to score from third in the fifth, third baseman Daniel Descalso answered for St. Louis an inning later with an RBI single off T.J. McFarland for a 4-2 St. Louis margin.

"It was nice to get that win today and avoid the sweep," Descalso said. "They had some chances to score. Lance did a good job pitching out of some jams. We were able to get some big hits when we needed them."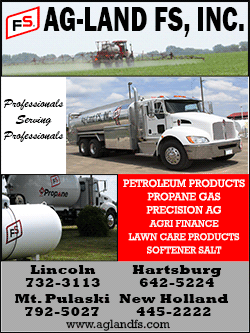 NOTES: Orioles RHP Miguel Gonzalez, who was optioned to Triple-A Norfolk on Saturday to make room for RHP Ubaldo Jimenez, will start Tuesday for the Tide. ... Baltimore manager Buck Showalter will go with RHP Bud Norris, LHP Wei-Yin Chen and RHP Chris Tillman as the starters for the three-game series with the second-place New York Yankees beginning Monday. ... Baltimore SS J.J. Hardy was a late scratch because of a strained left thumb. Ryan Flaherty moved to shortstop and Jonathan Schoop started at 2B. ... St. Louis RHP Shelby Miller will start the series opener against the Miami Marlins. Miller has gone 8-3 with a 2.82 ERA in 17 career starts post All-Star break.
[© 2014 Thomson Reuters. All rights reserved.]
Copyright 2014 Reuters. All rights reserved. This material may not be published, broadcast, rewritten or redistributed.