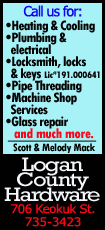 Right fielder Nori Aoki reached base four times, swiped three bases and scored two runs and center fielder Jarrod Dyson went 3-for-3 and also stole three bases as the Royals ran past the San Francisco Giants 7-4 Sunday.

"That's really what speed do," Dyson said.

The Royals have won seven straight and 10 of 11. The Giants have lost 12 of 17.

"I didn't know we were 10 games above .500," Dyson said. "My mindset is try to be the best team the second half on through the rest of the season We've been doing a great job of that, everybody picking each other up. That's what you need going into September. You need everybody clicking on all cylinders."

Left hander Danny Duffy (7-10) earned the victory, giving up four runs on three hits, three walks and a hit batter in 6 2/3 innings.

Right-hander Tim Lincecum (9-8) was charged with the loss. Five of the Royals' seven steals were with Lincecum on the mound.


"I just didn't do a good job of managing the base runners," Lincecum said. "Next time I have to do a better job of being cognizant of the runners on base. I didn't execute a lot of pitches, especially with runners on base. When I tried to go to home plate, especially with Dyson, I needed to do a better job. That's my responsibility. It's under my control."

The Giants made it interesting in a three-run seventh with catcher Andrew Susac driving in two runs with a double and right fielder Hunter Pence two-out single plating the other run. Designated hitter Buster Posey, representing the tying run, grounded out to end the inning.

Greg Holland closed out the victory for his 34th save, but not before the Giants loaded the bases on two hits and a walk. Holland retired third baseman Pablo Sandoval on a fly ball to center to end the game.

"It was an uphill climb after the start we got off to," Giants manager Bruce Bochy said. "We fought. We battled. It's a tough staff to battle against. I thought we did good to get the winning run up there. When Pablo hit the ball I thought it had a chance. They kept pushing. That's all you can ask."

The Royals jumped on Lincecum for four runs in the first. The inning included left fielder Alex Gordon thrashing a 2-1 offering over the right-field fence for his 12th home run and his second in as many days. It came on an afternoon when the Royals doled out 10,000 Gordon bobbleheads.


[to top of second column]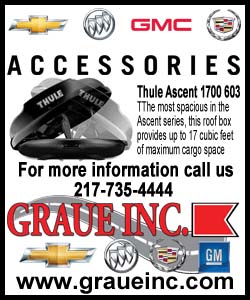 First baseman Billy Butler, who extended his hitting streak to seven games, doubled home right fielder Nori Aoki with the first run. Catcher Salvador Perez scored the other run on Lincecum's 13th wild pitch, which ties for the National League lead.
After Duffy threw 11 pitches, all strikes, in a 1-2-3 first inning, he labored through the second with 22 pitches, as the Giants got a run back. Susac singled home Sandoval.

"I hit a little speed bump in the second," Duffy said. "And then came back out, they were taking early hacks, so we were mixing it up a little bit. Even in the seventh, I felt pretty good. I just got out of my delivery. You can't have those walks."

Dyson singled and Aoki walked to start the Royals' second, and the two executed a double steal with none out. That prompted activity in the bullpen and a visit from pitching coach Dave Righetti. Lincecum wriggled out of that jam without giving up a run. Lincecum did not make it out of the fourth. After giving up a run-producing single to Aoki, he was replaced by Juan Gutierrez. Lincecum was torched for six runs on seven hits and three walks in 3 1/3 innings, the third time in four starts he has failed to make it through five innings.

Gutierrez yielded a two-run homer to Perez to make it 7-1 after four innings.

NOTES: LF Michael Morse was scratched from the Giants lineup with an ingrown toenail. Gregor Blanco started in Morse's place. ... The Giants recalled 1B Adam Duvall, who leads the Pacific Coast League with 26 home runs and 84 RBIs. They optioned OF Juan Perez to Triple-A Fresno. ... Royals starting pitchers went 6-0 with a 1.93 ERA last week, while striking out 31 and walking three in 42 innings. ... The Royals are 11-3 with Billy Butler as the starting first baseman and 45-48 when he is the DH.
[© 2014 Thomson Reuters. All rights reserved.]
Copyright 2014 Reuters. All rights reserved. This material may not be published, broadcast, rewritten or redistributed.