Old Route 66 meets new electric powered vehicle needs in Atlanta

Send a link to a friend Share
[August 11, 2014] ATLANTA - It might be old Route 66, but modern vehicle needs are being met in Atlanta, as well as at other stops on the famous Mother Road. Atlanta turned one block of Old Route 66 into the site of its annual Electric Car Cruise-In on Saturday.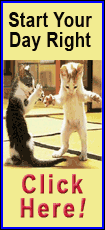 The old highway has seen it all, from the latest Ford Model T's in 1926 to all electric cars in 2014. The cruise-in hosted cars from the largest car companies in the world to a one-of-a-kind all electric concept car that was created by seven friends in Divernon, a town south of Springfield.

The most unusual car was the Illuminati Motor Works "Seven," a car that was created by seven very talented friends as an entry in the X-Prize electric vehicle competition. The requirements to compete in the contest were a full size electric car capable of carrying four adults, get 100 miles per gallon equivalent (MPGE, a way of comparing electric cars to gas powered cars) and have a range of at least two hundred miles before a recharge was necessary.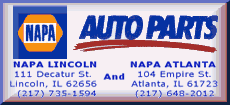 The Kevlar and carbon fiber 'Seven' made it to the finals of the competition before a balky clutch knocked it out. The seven members who designed this ingenious vehicle are still working on it, tweaking their concept to make it even more efficient. The car received a VIN number from the Illinois Secretary of State because it meets all of the standards for a road worthy vehicle in Illinois including safety standards down to a license plate light.

This car is no slouch when it comes to performance. It holds several records accomplished on a drag strip out west for acceleration by an all electric car. It is capable of doing 0 to 60 in 6.5 seconds. It also has a very high top end, north of 100 mph, but team member Kevin Smith would not divulge where that was demonstrated.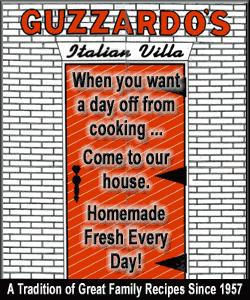 Atlanta has a Level 2, 220 volt charging station just off old Route 66 in the downtown area. It can charge a car in 6.5 hours. There are also multiple Level 1, 110 volt chargers in the same parking lot capable of providing a charge in 21 hours. According to Bill Thomas, the charging stations are used on a regular basis by electric car owners who are traveling down Route 66 and Interstate 55. The Level 2 charging station has been donated by Eaton Corporation. There is no charge to use it.
Just as a point of information, in addition to Level 1 and 2 charging stations, there is a Level 3 fast charge station that can charge a car to 80% of full charge in 30 minutes. There are no examples of this type in the area.

Other cars participating in the cruise-in on Saturday included an all-electric Nissan Leaf and a Chevrolet Volt gas/electric hybrid that was displayed by Ameren.
The Volt is being used by Ameren to verify the veracity of electric car manufacturer's numbers on their MPGE. Ameren also has purchased other hybrids and all electrics as part of an ongoing study to check the performance numbers put up by the manufacturers.

Ken Behrens of Bloomington showed up with his personal Ford Fusion hybrid. Ken is a dedicated Ford owner and in addition to his 2014 hybrid owns a 1917 Model T and a 1930 Model A. He has never owned a car from any other manufacturer.
[By CURT FOX]