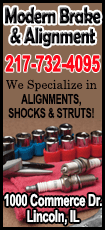 His innovative leadership was credited with helping the fair increase attendance while reducing expenses. As one of his nominators said, "His forward thinking and willingness to implement new ideas have been crucial in making the fair a success."

McGuire's character and work ethic also were cited as reasons for his selection.

"Jim is at all times approachable and supportive of others at all levels in the organization. With his drive and dependability, he serves as a role model to all the fair directors."

McGuire and his wife of 32 years, Pat, have five children, Jim, Bob, Dan, Mairead and Jack.

Illinois Department of Agriculture chooses its sustainable farmers of the Year -- The winner will be honored on AgDay at the Illinois State Fair

The Illinois Department of Agriculture has named a Morgan County couple its 2014 Sustainable Agriculture Farmers of the Year. Jim and Mary Burrus (Indian Creek Farm) of rural Jacksonville will receive the award on Aug. 12 during the Agriculture Day Luncheon on the Director's Lawn at the Illinois State Fairgrounds.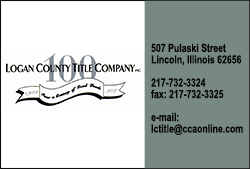 The Burruses live on the farm where Jim was born and raised. His grandfather purchased the original 192 acres in 1946. Jim bought the adjoining 128 acres in 1998 and they also rent an additional 340 acres nearby. About half of the farm is pasture, the other half tillable cropland on which Jim grows conventional corn and soybeans using no-till farming. The remaining cropland is devoted to the production of organic alfalfa, which is used as supplemental feed for the 130 certified-organic, grass-fed Angus and red Angus cattle they raise.

"We direct market about 40 head of certified-organic, grass-fed beef to our customers each year," Jim said. "We also direct market 250 Cornish cross chickens that are raised organically, but can't be certified because there is no certified processing facility anymore in Illinois to take them to."

Jim's interest in raising grass-fed cattle began in 1994 when he attended a Pasture Improvement Seminar on Management Intensive Grazing. After attending a grazing school in 1995, he decided to convert his operation. Their first grass-fed beef was sold in 1999 and the herd was certified organic in 2006. Since then, he has installed over 12,000 feet of water lines with partial funding through the NRCS EQIP program to provide water to the 13 paddocks on the farm. Fescue grass not eaten during the summer as the cows are rotated through the paddock system is harvested and stockpiled to use for winter feed.

Jim and Mary have hosted several field days, farm walks and sustainable agriculture tours on their farm and Jim has shared his expertise with others while speaking at the Illinois Specialty Growers Agritourism and Organic Conference, the Missouri Forage and Grassland Conference and at Western Illinois University.

"We went to direct marketing grass fed organic cattle under a management intensive grazing system and pastured poultry as a way to better utilize our existing farm resources and generate added value without having to expand our acreage," Jim said. "By going organic with our livestock and staying more conventional with our cropping system using no-till, we are able to find a balance that works for our farm and helps us sustain our resources. That is the key."

Indian Creek Farm is located at 2095 Arcadia Road, Jacksonville. Jim and Mary also are vendors at the Department of Agriculture's Thursday night farmer's market on the State


Illinois State Fair crowns Husband and Hog Calling champions

A large crowd gathered at the Lincoln Stage Sunday afternoon for the State Fair's husband and hog calling contests, two long-time fair traditions that generate both national and, occasionally, international publicity.

First; the contestants for the husband calling competition. Three women, Maxine Lanman of Highland, Solomohn Ennis of Charleston and Cheryl O'Reilly of Beverly Hills, demonstrated their skills for getting their husband's attention - in a very forceful manner.

O'Reilly, in her contest debut, won first place. Lanman was second and Ennis, third.

"Absolutely," O'Reilly said when asked if her demonstration was really the way she called her husband's name. "I call downstairs to tell him dinner is ready."

"I don't miss any meals," her husband, Frank, deadpanned.

Chris Karr of Seymour gave the winning performance in the hog calling contest, using his newest invention, a GPS, or Good Pig Signal, to attract a hog.

Karr, who was participating in the contest for his 23rd year, said he does it only to promote agriculture. He was a hog farmer until 2002, and his family has showed at the State Fair for three generations.

Stan Chmeleck of Chicago gave a pig call that was a parody of LMFAO's "Sexy and I Know It."

"When I walk into the swine barn, what do I see? All those prize hogs are staring at me," Stan rapped. "I got a knife and fork in hand, and I ain't afraid to show it. Show it. I eat pork, and they know it!"

The creative call earned Chmeleck a second place finish. After the announcement, he returned to the stage and informed the crowd that he was giving his winnings to veterans on this Veterans' Day at the fair.

John Klyczek of Chicago Heights was third.

The State Fair gives a $250 premium to the winners. In addition, Hog Inc., a Greenfield pork processing business, donates $100 to each winner. The runners-up will receive $150 apiece, and the third place finishers each will receive $50.

Audio of the award-winning hustand and hog calls can be heard and downloaded by clicking on the following link: http://www2.illinois.gov
/cms/agency/media/radio/Pages/default.aspx .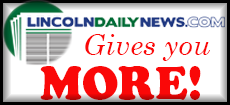 Fair hosts first Celebrity Showmanship competition

The Illinois State Fair, in partnership with the Illinois Beef Association, held its first Celebrity Showmanship Competition. Springfield-area celebrities competed for the coveted title of Grand Champion, entertaining young and old alike at the Junior Livestock Building on the Illinois State Fairgrounds.
Competing celebrities included: State Fair Manager Amy Bliefnick; Illinois Agriculture Director Bob Flider; Illinois County Fair Queen Summer Robbins; WAND sports director Matt Loveless; Illinois State Police Colonel Jill Rizzs; Springfield Park District Board President Leslie Sgro; and WCIA storyteller Joe Barlow.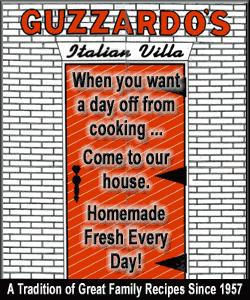 The judges had a tough decision, as all of the celebrities exhibited great showmanship while guiding their steers in the show ring. Ultimately, though, Bliefnick won the title of Grand Champion, while Flider was selected Reserve Grand Champion.
Grand Champion Steer selected

A Grundy County youngster won the 2014 Illinois State Fair Junior Steer Show Saturday before a capacity crowd in the Junior Livestock Building.

Shaelye Varner's crossbred was selected from among six division champions, and a deafening cheer filled the building when the judge, after examining each of the animals, announced his decision.

Now twelve, Shaelye, a resident of Morris, has been showing since she was five-years-old. Her champion steer will be sold Tuesday, Aug. 12, in the Governor's Sale of Champions, an auction of the fair's prize-winning junior livestock.

Shaelye plans to save her winnings and use them to further her career aspirations.

"I want to continue in livestock," she said. "When I grow up, I want to judge competitions like the ones that I have been competing in."

The Sale of Champions starts at 5:30 p.m. in the Livestock Center.

Gretchen Simpson of Mercer County exhibited the reserve grand champion, a red and white crossbred steer.

Lee County teen named Supreme Champion of Junior Heifer Show

A 15-year-old from Dixon exhibited the Supreme Champion in the Junior Heifer Show. Derek Humphrey's one-year-old, Chianina heifer first won in its breed division, then was judged as the best of all breeds and declared the Supreme Champion.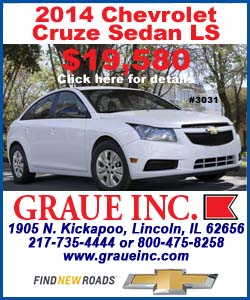 "It was a dream come true to win," Derek said. "It was a huge affirmation of all the work I put in this year working with my heifer."

As the winner of the Supreme Champion Heifer title, Derek received a $5,000 savings bond in memory of Jill Walker as well as a trophy donated by the Tom Very family.

He intends to use a portion of the proceeds to help pay for next year's entry in the show.

"I plan to use the rest of the money for college," Derek said. "Though I want to continue in agriculture, I want to go to Georgia Tech or MIT for engineering."

In addition to his overall win, Derek also was named the reserve grand champion in the purebred Simmental division.

Winners of Junior Barrow and Wether shows announced

James Dobbels, 16, of Cambridge will join Shaelye at Tuesday's auction. James' hog was declared the grand champion of the Junior Barrow Show, leaving him tongue-tied.

"I am speechless," he said. "I never expected to win. This has been a lifetime goal for me, and I just hope that one day my kids will show just like I do."

The Grand Champion sheep wether was exhibited this year by 15-year-old Brooke Ryner of Alexis. She, too, will participate in the Sale of Champions.

Grand Champion Poultry Trio and Meat Goat Selected

Bailey Hunt of Sycamore exhibited the grand champion poultry trio. This was only his third year showing chickens. However, the sixteen-year-old has been exhibiting for eight years.

"I didn't think that I would win grand champion this year," Bailey said. "I don't think I had the same quality of birds that I did last year. I won, so now I hope to have the same quality next year."

The reserve grand champion, Jared Hinshaw of Secor, has a family history of showing chickens. He and his two brothers, Levi and Jacob, all show poultry and conversed after the show about what would have made their animals better this year.

"Next year, I want to have better birds that are a bit older," Jared said. "If they were a week older, I think that they would have done better."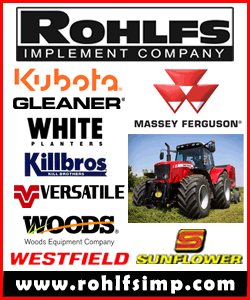 A sibling rivalry was renewed at the Junior Meat Goat Show. Tara Hummel was the victor this year, as the judges declared her meat goat the 2014 grand champion. Tara's brother, Dylan, who has won the competition twice previously, including last year, came in second. His goat was named the reserve grand champion.

This was the fourth year in a row a member of the Hummel family, which resides in Caberry, has exhibited the grand champion meat goat. Tara also won in 2012.

Tara's goat will be sold along with Bailey's chickens in next Tuesday's Governor's Sale of Champions, an auction of the fair's prize-winning junior livestock. The sale begins at 5:30 p.m. in the Livestock Center.

Grand Champion Rabbit Meat Pen chosen

The 2014 Illinois State Fair has crowned its first grand champion.

Sarah Brown won the top prize Wednesday in the Junior Rabbit Show. Persistence paid for the Jacksonville youngster. Her rabbit meat pen was judged the reserve grand champion a year ago.

She credited her victory this year to hard work, discipline and a little good fortune.

"My win is really down to a whole lot of luck," Brown said. "If someone wants to raise a Grand Champion rabbit, they should work harder each year and learn more about their rabbits."

Brown's Grand Champion Rabbit Meat Pen will be sold Tuesday at the Sale of Champions along with the fair's other prize-winning junior livestock. The auction begins at 5:30 p.m. in the Livestock Center.

Nicholas Heimes Jr. of Waterloo exhibited the Reserve Grand Champion Meat Pen.
[Text received; JEFF SQUIBB, ILLINOIS STATE FAIR]