"Our team has great intensity, and each practice it gets better and better," senior defense end Eric Sutton said.
The 2014 squad is just a couple of practices into their preparation for the new year, the rest of the week is full with nearly three hour daily workouts.
Senior Chris Duong said the varsity team came ready to play this year.
"We've come out with a lot of intensity," Duong who will see plenty of playing time on both sides of the ball said. "(We) want to play. Everyone is excited to be here."
But carrying that intensity all the way through the season will be a tough task for Duong, Sutton and the other seniors.
Lincoln did not win a single football game last year.
Head football coach Andy McDonald said the Central State Eight is one of the toughest football conferences in Illinois. But he adds his team is going to be ready for the tough schedule this year.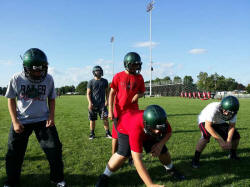 "We know every game is going to be a tough game," McDonald said after Tuesday's practice. "We're going to expect every game, at all levels to be a tough battle."
The Railers open the season August 29 at home against Springfield Southeast and end the 2014 campaign against Springfield Lanphier. Both teams won a combined three games last season.
But Lincoln will also face off, in back to back weeks, against two defending state champions.
Sacred Heart Griffin went 14-0 in 2013, and Rochester High School went 13-1 on their way to winning the 5A and 4A state football championships respectively.
"I hope that our identity is to be a relentless team. To be a physically and mentally tough team," McDonald said. "We will play as hard as we can, as focused as we can, no matter what time of the game. No matter the score."
But the senior leaders in the Railers are not looking to simply compete.
"We want to go to the playoffs this year," senior defensive back Ethan Kunkel said. "I know those are big aspirations coming off of 0-9, but that's we're working towards."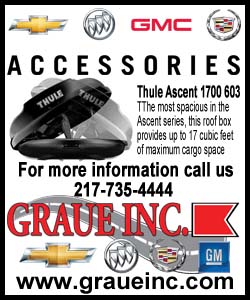 Before Lincoln can get to the playoffs, or even win a game, the Railers will have to identify a starting 11.
"There's a lot of work left to do," McDonald said. "No one has won a starting position yet. We've got a long way to go before we suit up and compete on a Friday night."
Lincoln first must find a quarterback.
"We initially planned on having a senior quarterback," the senior Sutton said. "But his plans changed during the summer. Now we have Garret Aeilts. He's doing a good job so far, but he just needs a little work."
Aeilts, a junior, has been splitting snaps all summer with sophomore Andrew Yount.
Sutton said there are also some holes that need to be filled on defense and special teams.
McDonald said he expects to fill those holes and answers those questions later this week when the Railers put on the pads and starting hitting.
"Right now, without having anything other than helmets, we're doing a little more conditioning," McDonald said. "I'm looking forward to that on Saturday. That'll show how guys have grown throughout the summer and the offseason."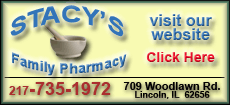 Lincoln has 10 games this year, five at home and five on the road.
The season unofficially kicks off a week from Friday with the annual Meet the Railers night.
Note:
Benjamin Yount is a new correspondent for the Lincoln Daily News this season, he will be covering Railer football. He is the father of Andrew Yount, the sophomore who competing for a spot on the varsity team.