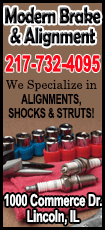 A news release from the festival planners circulated a few weeks ago informed the community that there will be significant changes to the scheduling of the events in 2015. See the news release here: http://archives.lincolndailynews.com
/2014/Jul/25/News/today_TOURISM.shtml
The announcement of these changes has brought some positive comments from the community on Facebook:

(Copy)
Splitting this monstrous event into four weekends is a brave and brilliant move on behalf of the ABF committee. Yes, it will take A LOT of creativity, target marketing and hard work on behalf of individual event organizers, but the potential rewards of four weekends of out-of-town money spent in our town cannot be denied.

The artists and crafters who purchase a booth space have to make a net profit that not only justifies their time and travel expenses, but will allow them to net more at our event rather than the hundreds of other events they could choose from that weekend. In order to attract a wide variety of high-quality fine artists, we must assure them that locals will purchase from them, and the event will draw traffic and dollars from a wide geography. Consumers who buy art and enjoy wine and craft beer are typically not the same crowd that enjoys BBQ, nor do they tend to be the same crowd who will pay $5 to park in a field and watch a balloon launch and glow.

Limited marketing dollars can now be allocated to target those vendors and consumers who are most likely to spend money at a specific event.
Plus, this adds to the quality of life for the locals. When was the last year you were able to enjoy EVERY Art & Balloon Festival event? It's impossible.

Change IS difficult to swallow, especially when an event has become a tradition for your and your family. But I assure you, CHANGE IS GOOD. I firmly believe that this change will make Lincoln and Logan County stronger for the decades to come.
Hi [name withheld] - I totally agree with the move, each of these events have a very diverse group of attendees. Just because people are in attendance doesn't mean that they are customers. Fine art events are more difficult to establish and pairing it with the Wine event is a natural. The art part of the Balloon Fest has been flat ( as far as sales) for the past few years. I recently move to Des Moines and 5 hours to drive to a marginal show probably won't happen, especially with major shows in Springfield and Peoria.
Solid analysis, [name withheld]. And--yes!--I too think this is a great move for our community.


Thank you [name withheld] for your insight!!!


I wish you luck. Don't want any of it to fail but I don't have a positive feeling like others.


[name withheld], I think [name withheld] raises a lot of good points. Wine and art are a natural pair. Personally we never went to the other events just the Art one. I wish everyone the best.


It will work.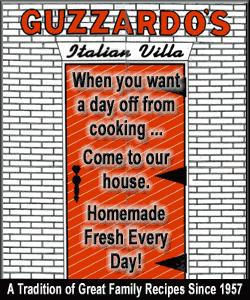 Hi [name withheld], I agree with everyone...it is a wonderful thing to see a community to come together and offer soooo many diverse opportunities to have an enjoyable time....but that is also the downfall. We had begun to feel like there was so much that people...


[name withheld], I love your attitude!
Well said!!!


I think it's worth a try. There is no way to see and enjoy everything in one weekend.


Artisans traveling hundreds of miles MUST make money when they devote their entire weekend to one festival. If they don't break even, or if the opportunity cost of choosing our event over another event works against them, then they won't come back, despite how many awards they win or nice comments they receive. They depend on local people and out-of-town visitors to buy. When all these events (i.e. opportunities to spend money) are crammed into one weekend, the artists' share of the dollar dwindles. What are your thoughts [name withheld]?
In addition to the positive comments on Facebook from the community, festival planners have received support from event organizers like Chris Graue, the event organizer for the "Up in Smoke" barbeque competition. He said, "We've all got something to be proud of...VERY PROUD OF! These events bring an enormous amount of money, people, and recognition to Lincoln and Logan County." Graue remarked concerning the changes to the 2015 schedule, "This decision was not taken lightly and was approved with long consideration taking all aspects, both good and bad, into consideration. The committee that was assigned the task of exploring this possibility thought long and hard to make sure it was approached correctly. This was not taken lightly." Graue enthusiastically said, "We currently have over 40 professional level teams registered, more than 10 backyard teams and are estimating over 70 total teams will be Competing in downtown Lincoln during the 4th annual "Up in Smoke on the Square." Our committee is looking forward to our biggest year yet!"
The organizers, which includes a Festival Steering Committee that reviews plans each year based on input from the community, have made plans on how to bring the community in on what changes will be made. A luncheon was hosted two weeks ago for downtown merchants to weigh in on the process.
Always observing the needs of the community and how to improve the events, organizers have more plans in place following this year's event to engage with the community on the changes.
Lincoln Daily News supports the efforts of the Festival planners and the event organizers with faith and trust that their planning will make future festivals successful.
[LDN]
Past related articles

Chamber hosts luncheon for downtown merchants