Community Action Partnership of Central Illinois (CAPCIL) has school supplies available
Send a link to a friend Share
[August 14, 2014] LINCOLN - CAPCIL will be scheduling appointments for children of Logan County to receive school supplies starting August 11th, 2014.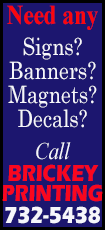 CAPCIL is one of the recipients of the Community Service Block Grant (CSBG) – a grant that originated with the Economic Opportunity Act of 1964. This grant is one of the tools that CAPCIL uses to assist the low income population in a 6 county service area. This year they are using a portion of this grant to purchase school supplies for 100 children in their service area.

Children will be receiving a book bag filled with paper, scissors, markers, rulers, and more. The Family Assistant Specialists at CAPCIL researched the most needed supplies for the county to guarantee the children would be off to a good start for the school year. CAPCIL has also partnered with board member Verdeen Ingram and her church, St. John United Church of Christ. St. John's has donated school supplies and coats for the children of Logan County. Family Assistance Director, Katie Slightom stated, "I am so thankful for Verdeen and the members of St. John United Church of Christ for caring about the children in our community. With their support and donations we are able to help more families and that is the ultimate mission of our organization."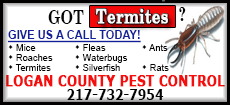 In order to qualify to receive the school supplies and coats, families need to meet the CSBG income guidelines. Parents/Guardians need to call the Family Assistant Specialists at CAPCIL starting Monday August 11th, 2014 at 8 a.m. to check their eligibility and schedule an appointment. School supplies will be given out based on a first come, first served basis.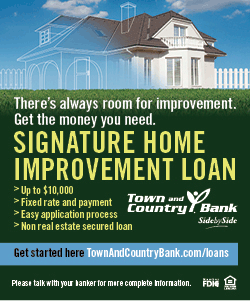 Family Assistant Specialists can be reached by calling 217-732-2159 or by stopping by our office at 1800 5th Street in Lincoln. If individuals require a ride to either schedule or arrive to an appointment they can call our Transportation Program at 1-866-930-8212.

The promise of CAPCIL is to change people's lives, embody the spirit of hope, improve communities, and make America a better place to live. It is the mission of Community Action Partnership of Central Illinois to work toward the reduction and eventual elimination of the causes and effects of poverty.
[Text received; KATIE SLIGHTOM, COMMUNITY ACTION PARTNERSHIP OF CENTRAL ILLINOIS]