Detroit City Council approves bonds to pay bankruptcy settlements
Send a link to a friend Share
[August 15, 2014] (Reuters) - The Detroit City Council on Thursday approved four bond issues to raise cash to pay settlements with some city creditors, according to the city clerk's office, offering a glimpse at how Detroit intends to finance its exit from the biggest-ever municipal bankruptcy.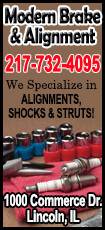 The council signed off on the public sale or private placement of $5.5 billion of water and sewer revenue refinancing bonds that would fund the tender of existing bonds and raise additional cash for improvements.

Bondholders have an Aug. 21 deadline to sell their water and sewer bonds back to the city, which will not proceed with the deal unless enough bonds are tendered.

The question remains how the U.S. municipal bond market will receive the bonds, along with three other deals the council approved to cover public retiree healthcare and bondholder agreements. The city tested the faith of investors when it defaulted on various bonds over the last 14 months, but at the same time it says interest in the water and sewer bonds is high.

The council also approved $632 million of financial recovery bonds secured by the city's limited-tax general obligation pledge, which makes the repayment of the bonds a first priority for the city's general fund budget.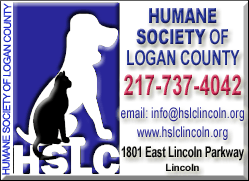 Proceeds from that issue would be allocated to certain unsecured creditors, including $218 million for a voluntary employee beneficiary association (VEBA) retiree healthcare plan for general city workers, $232 million for a VEBA for police and fire personnel, and $33.6 million for the Downtown Development Authority.

Those allocations reflect deals Detroit has struck with various retiree groups and others in order to win their support for the city's plan to adjust $18 billion of debt.

Two other bond sales would finance settlements with owners of certain unlimited-tax general obligation bonds (UTGO) and limited-tax bonds (LTGO), which are also incorporated into the plan. The UTGO creditors are set to recover 74 percent of their investment, while the LTGO creditors would get 34 percent.

After Detroit filed for bankruptcy in July 2013, it defaulted on more than $500 million of GO bonds it determined to be unsecured debt, including bonds secured by a specific property tax levy approved by city voters. The defaults and Detroit's desire to invalidate $1.45 billion of pension debt have roiled the muni market.

[to top of second column]
The sale of nearly $288 million of distributable state aid fourth lien restructured bonds through the Michigan Finance Authority would help fund the UTGO settlement. The bonds would be secured by the city's unlimited-tax GO property tax pledge and would come fourth in line after existing Detroit bonds paid from the city's share of state aid.

Another $55 million of financial recovery bonds, secured by the city's limited-tax GO pledge, would cover the LTGO settlement. More than two-thirds of the $161 million of outstanding LTGO bonds were held by BlackRock Financial Management or insured by Ambac Assurance Corp, according to city documents.

U.S. Bankruptcy Judge Steven Rhodes has set Aug. 29 for the start of a crucial hearing on whether Detroit's debt adjustment plan should be confirmed, allowing the city to exit bankruptcy and implement the settlements. That could lead to another round of bond issues, as the city looks to borrow for an exit finance facility.

(Reporting by Karen Pierog, additional reporting by Lisa Lambert; Editing by Ken Wills)
[© 2014 Thomson Reuters. All rights reserved.]
Copyright 2014 Reuters. All rights reserved. This material may not be published, broadcast, rewritten or redistributed.