'Whitey' Bulger appeals 2013 racketeering conviction on 11 murders
Send a link to a friend Share
[August 15, 2014] By Scott Malone

BOSTON (Reuters) - Lawyers for former Boston mobster James "Whitey" Bulger on Thursday filed a formal appeal of the sweeping 2013 racketeering conviction on charges of committing or ordering 11 murders in the 1970s and 1980s.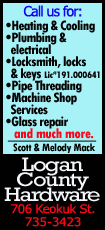 The U.S. District Court judge who heard his trial committed a "constitutional error" by refusing Bulger's request to argue that he had been granted immunity for his crimes by corrupt Justice Department officials, the attorneys said in court papers.

Bulger, 84, is serving a sentence of two life terms plus five years for what a U.S. District Judge called his "unfathomable" crimes while running Boston's "Winter Hill" crime gang.

"That ruling constitutionally deprived Mr. Bulger of his right to present an effective defense to the government's indictments, respond to the issues ... and stripped him of his right to testify about how he was able to avoid prosecution for almost twenty-five years," the lawyers wrote.

Bulger had wanted to argue that he was immune to prosecution as a result of a deal with corrupt Justice Department officials in Boston, but U.S. District Judge Denise Casper forbade him from making such a claim at trial. Bulger never took the stand during proceedings, at one point telling Casper, "this is a sham and do what you want with me."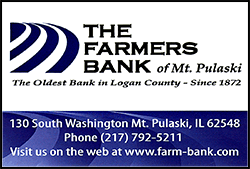 Bulger terrorized Boston for decades before fleeing in 1994 on a tip from a corrupt FBI agent that his arrest was imminent. He spent 16 years on the lam, many of them atop the bureau's "Most Wanted" List, before his capture in southern California in 2011.

Bulger's trial exposed his corrupt relationship with the Boston office of the FBI. For years that office turned a blind eye to the Irish-American gangster's crimes in exchange for information it could use against the Italian-American Mafia, which was a higher-profile target, according to federal prosecutors.

[to top of second column]
But Bulger, through his attorneys, adamantly denied having provided information to the bureau, insisting that he paid for tips but offered none of his own.

Casper had ruled that any deal granting Bulger the right to commit crimes including murder would have had no legal authority.

Bulger's attorneys said in the Thursday filing that the judge had oversimplified his claim.

"The court prevented Mr. Bulger from presenting an immunity defense for some crimes and relying upon the government's burden of proof beyond a reasonable doubt for others," they wrote.

Bulger's story inspired Martin Scorsese's 2006 Academy Award-winning film "The Departed."

(Reporting by Scott Malone; Editing by Sandra Maler and Mohammad Zargham)
[© 2014 Thomson Reuters. All rights reserved.]
Copyright 2014 Reuters. All rights reserved. This material may not be published, broadcast, rewritten or redistributed.